Create a Sprint
2015-09-11 13:27:29
azalea
8875
Last edited by philip on 2021-09-16 16:54:38
Share links
Relations between products and projects in ZenTao are often asked. As clarified in Chapter 6.3 Zentao and Scrum, a project is what sprint is in ZenTao.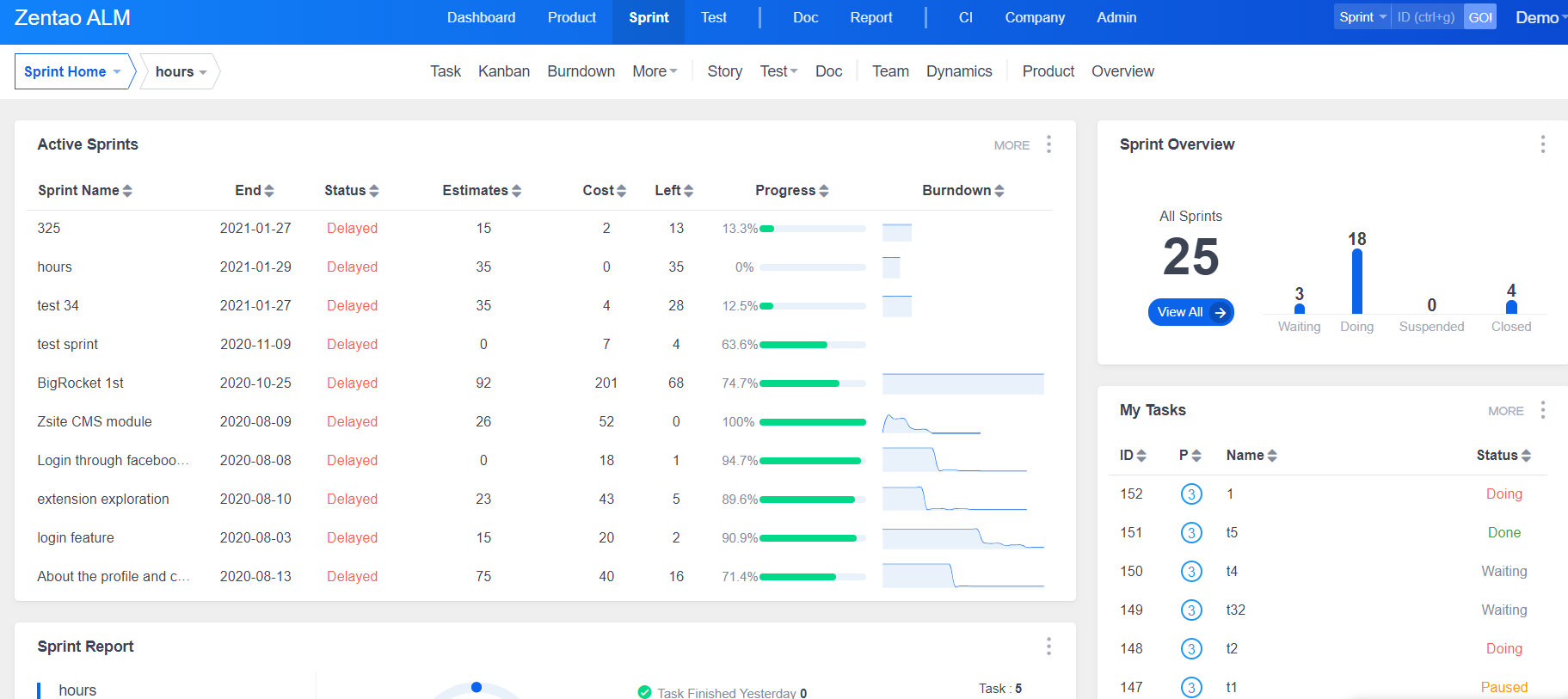 1. Create a Sprint
1.1 Go to Sprint and click Add Sprint. Note: You can always go to Admin->Custom->Concept to set either Project or Sprint you would like to see on the primary navigation bar.

1.2 The page of adding a project will pop out.
On this page, you can set project name, alias, start and end date, assigned team, and descriptions. You don't have to link it to a product.
Notes:

Project alias is an abbreviation that is known and understood by the teams. For example, ZenTao once used "open sesame" as the project alias.
The name of your teams can be customized, e.g. ZenTao Development Team.
When adding projects, you can choose products to link, so you can link stories later.
The project has its own access control, including Default, Private or Whitelist.
Go to Admin->Custom->Flow to choose among three ways to display, including Product-Project, Product-Sprint, and Project-Sprint. It is the display name that is different, and the workflows stay the same.