ZenTao ManualBook Info
1

Introduction

2

How to Install ZenTao

3

Upgrade ZenTao

4

Users and Groups

5

Simple Application

6

Basic Application

7

Advanced Application

8

Configuration

9

Custom Development

10

Other Relevant Issues
Confirm Bugs
2015-09-11 14:33:49
azalea
1888
Last edited by Renee on 2018-01-10 11:20:10
After bugs are reported, developers can confirm the bug to give a feedback to the testers if they don't have time solve the bugs right away.
On the bug list page, you can see whether the bug is confirmed.

Click the bug you want to confirm and you will see a Confirm button on the bug detail page or on the right of the bug lists.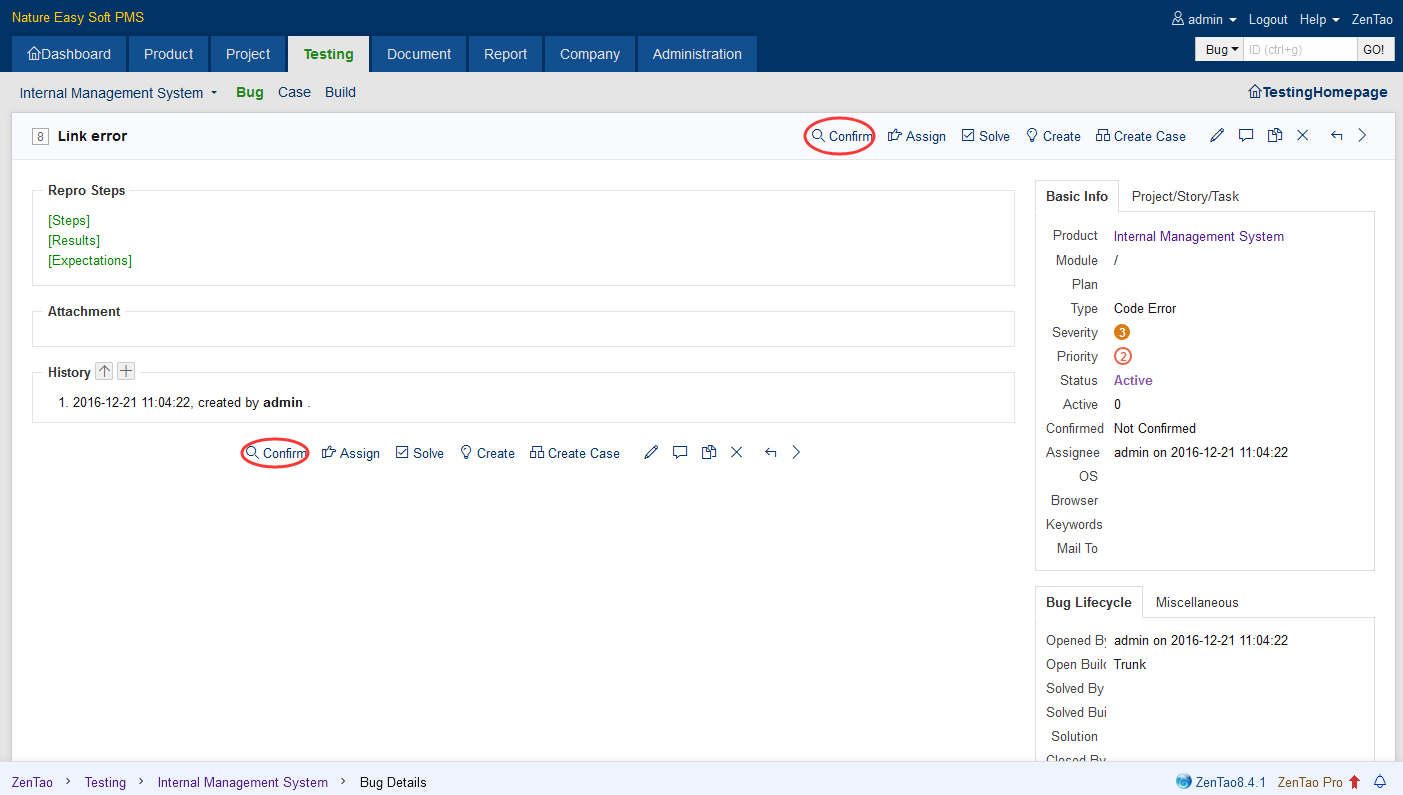 One thing to be noted is that a bug will be automatically confirmed if it has been resolved,.