ZenTao ManualBook Info
1

Introduction

2

How to Install ZenTao

3

Upgrade ZenTao

4

Users and Groups

5

Simple Application

6

Basic Application

7

Advanced Application

8

Configuration

9

Custom Development

10

Other Relevant Issues
Claim tasks and update
2015-09-11 14:21:23
azalea
3883
Last edited by Renee on 2018-01-10 09:37:30
After task decomposition, all team members can claim tasks and start to develop. In addition to coding, they should also take some time to update the task status and the time cost.
1. Claim tasks
According to Scrum, it is the best scenario that everyone can claim the tasks they like to do, as it will boost the morale within the teams to a larger extent. Some people might ask what if nobody claims the tasks or only easy tasks are claimed? What if a green hand claims a key task, or the tasks claimed are not balanced among members? In fact, these are NOT problems. Since all the information is open and transparent in ZenTao, you cannot always claim easy and simple tasks. Meanwhile, project managers should manange and balance at a macro level, especially for some key tasks which have to be assigned with consideration.
Go to Project->Task and select the task you want to claim. There are two ways to claim tasks. One is to Assign tasks and the other one is to Edit.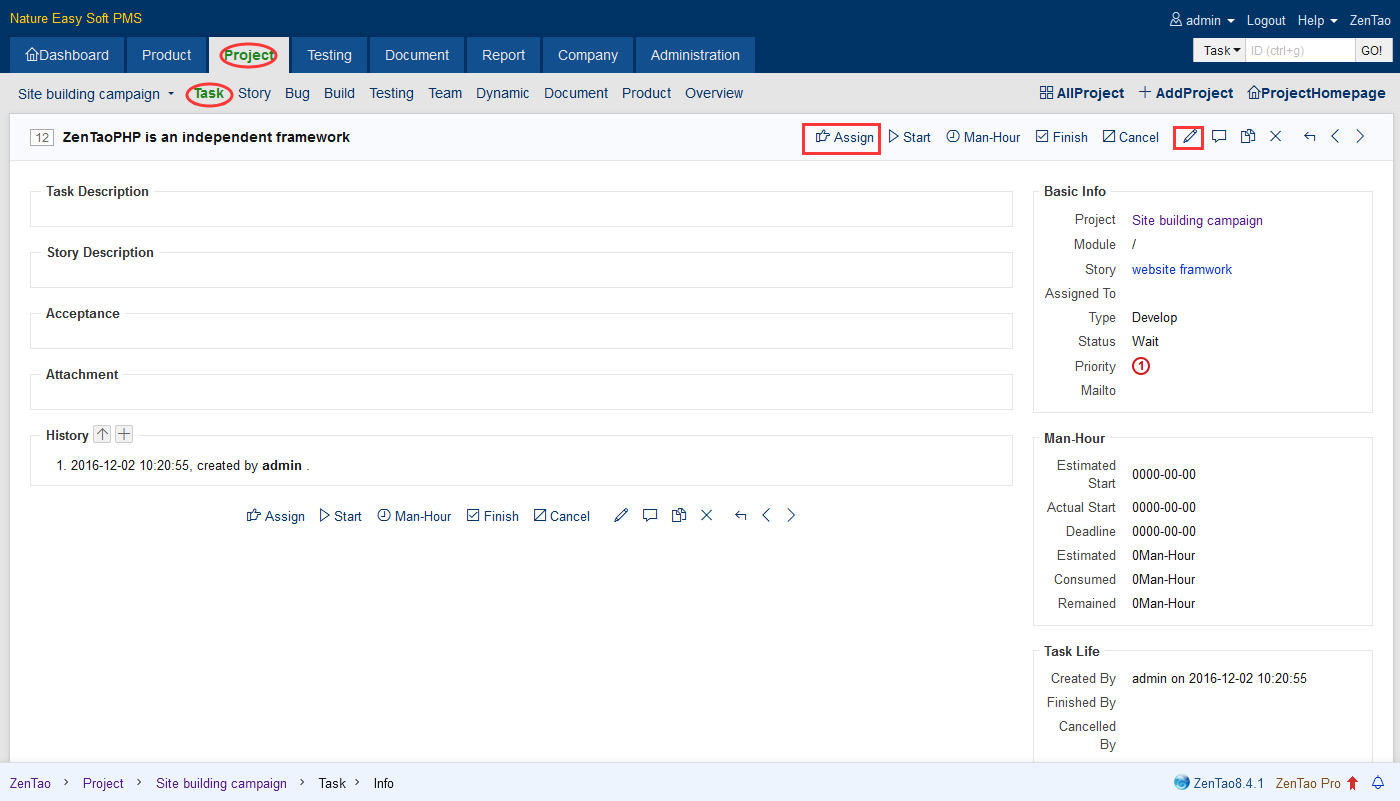 2. Update task status
When the tasks are started, everyone should update the task status daily. ZenTao has shortcut action buttons for you to do it.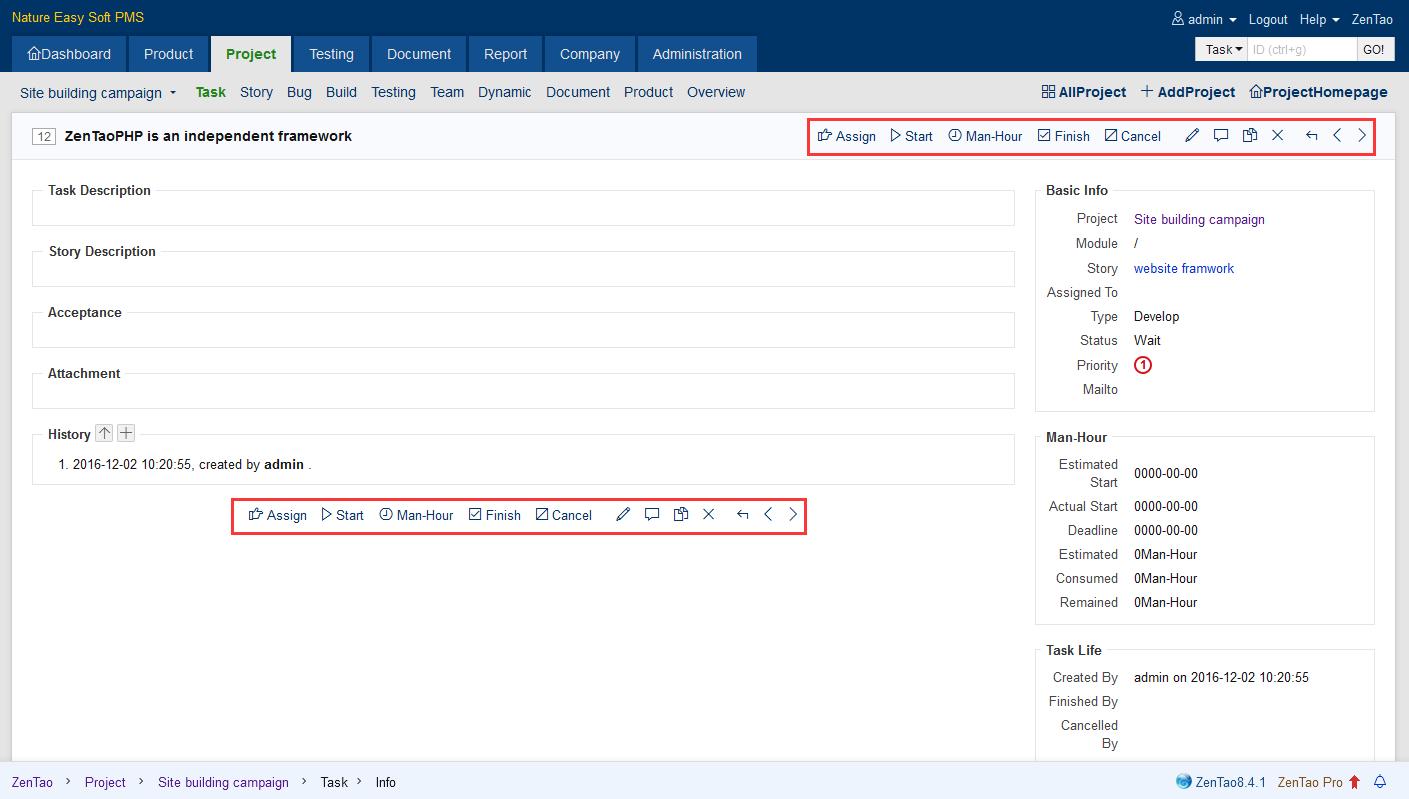 The meaning of Start, Finish and Cancel are self explained. Let's look at Close and Activate.
In ZenTao, there is an optional workflow. Once a task is finished, it will be automatically assigned to the one who created it for acceptance verification. If acceptance is done, the task will be Closed. If not, it will be activated. This workflow optional rather than required. It is for teams adpoting the traditional management. For of Agile teams, the workflow can be skipped.
3. Update man-hour cost

Team members should also update the man hours cost daily.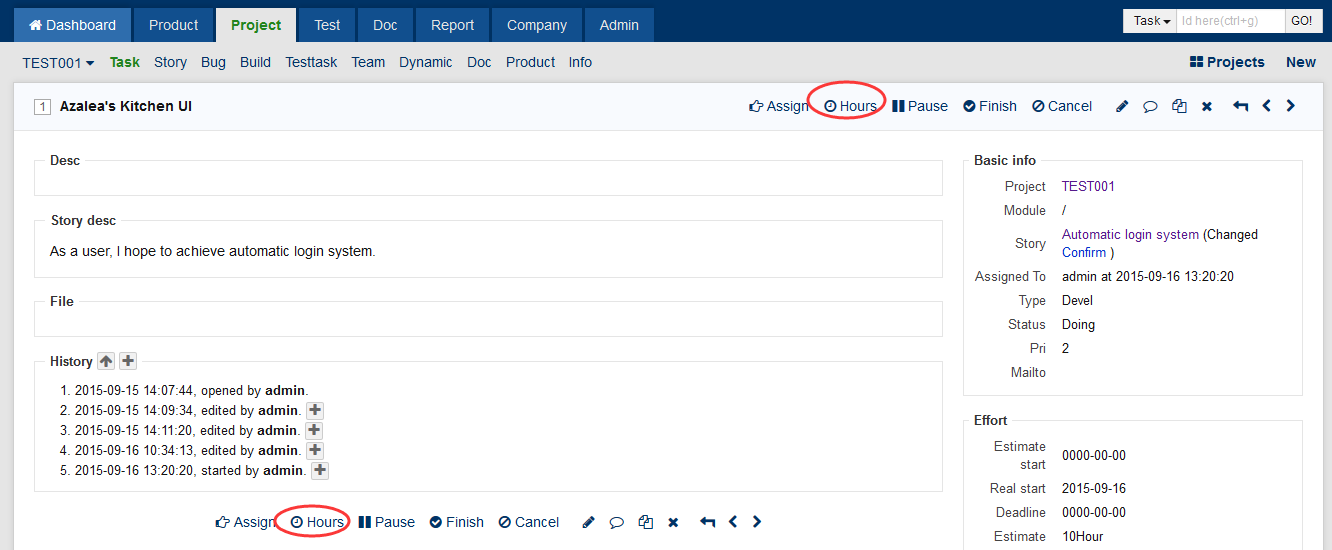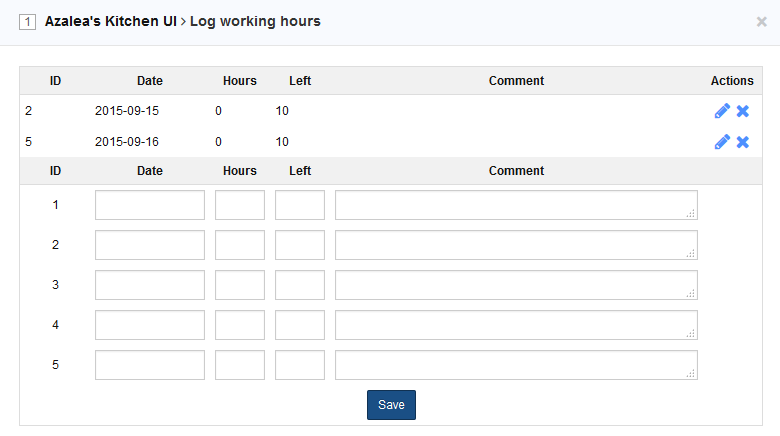 Estimation is made when the tasks are created. Once the task is started, the estimated hours can not be changed. When the task is completed, initial estimation can be

used to compare with the time cosumed to rectify the estimation.

Cost is the man hours that have been consumed in doing the task.
Left is the hours that is needed to complete remaining work. If the estimation is zero, it means the task is done. Please note that initial estimation ≠ man-hour cost + man-hour left.
All team members should update their task status daily since the Burndown chart is made based on the man-hour left.