ZenTao ManualBook Info
1

Introduction

2

How to Install ZenTao

3

Upgrade ZenTao

4

Users and Groups

5

Simple Application

6

Basic Application

7

Advanced Application

8

Configuration

9

Custom Development

10

Other Relevant Issues
Create a Story
2015-09-10 16:21:23
azalea
2490
Last edited by Renee on 2018-01-08 13:52:39
Once we have a product, we can create our first story.




Product managers may be used to write stories or specifications. Stories about a product usually are defined in a Word file But we suggest that stories in ZenTao be written by functions. To put it simply, stories are excerpted from the original Word file and recorded in ZenTao as separate stories. According to Scrum, it is an user story. An user story is to describe user types, user objectives or values of the objectives. With all the information, it's very convenient to communicate and cooperate within the team.




1. Log in ZenTao as a product owner;


2. Go the Product->Story.

3. Click the menu "Create" at the right, and the page to Add a Story will pop out.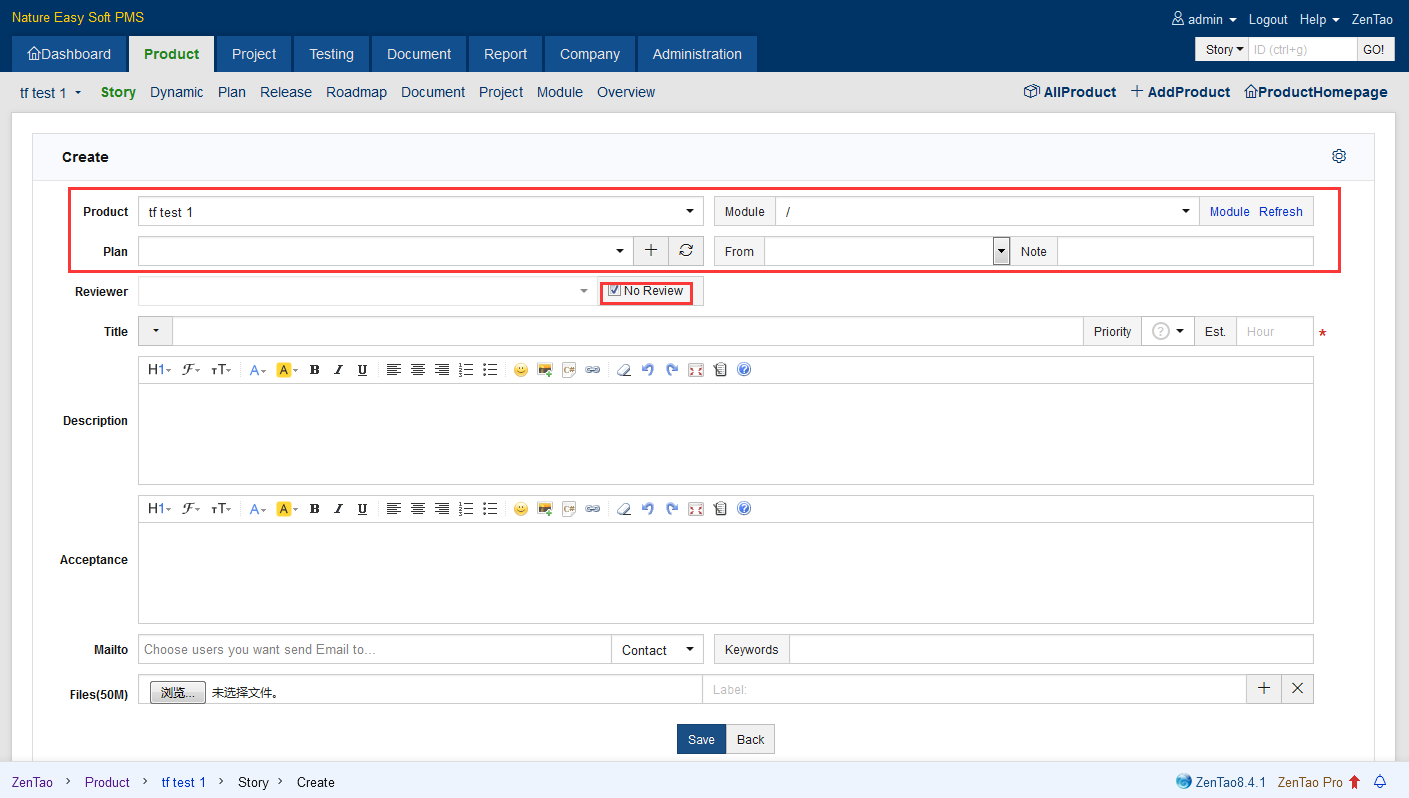 The title of the Story is required;

It can be left empty temporarily for the plan and module the Story belong to.

Check "No Review" in Reviewed By, so the Story that is about to be added is activated.

Only activated story can be linked to the projects and

then to be developed.

Mailto can be set, so

relevant members can

be notified about

all changes in the Story

by emails.

Keywords can help you search.

You can set keywords, so content can be searched by keywords.
You can also upload images as stories. Click the inverted triangle right by +Story, and then click Batch Create.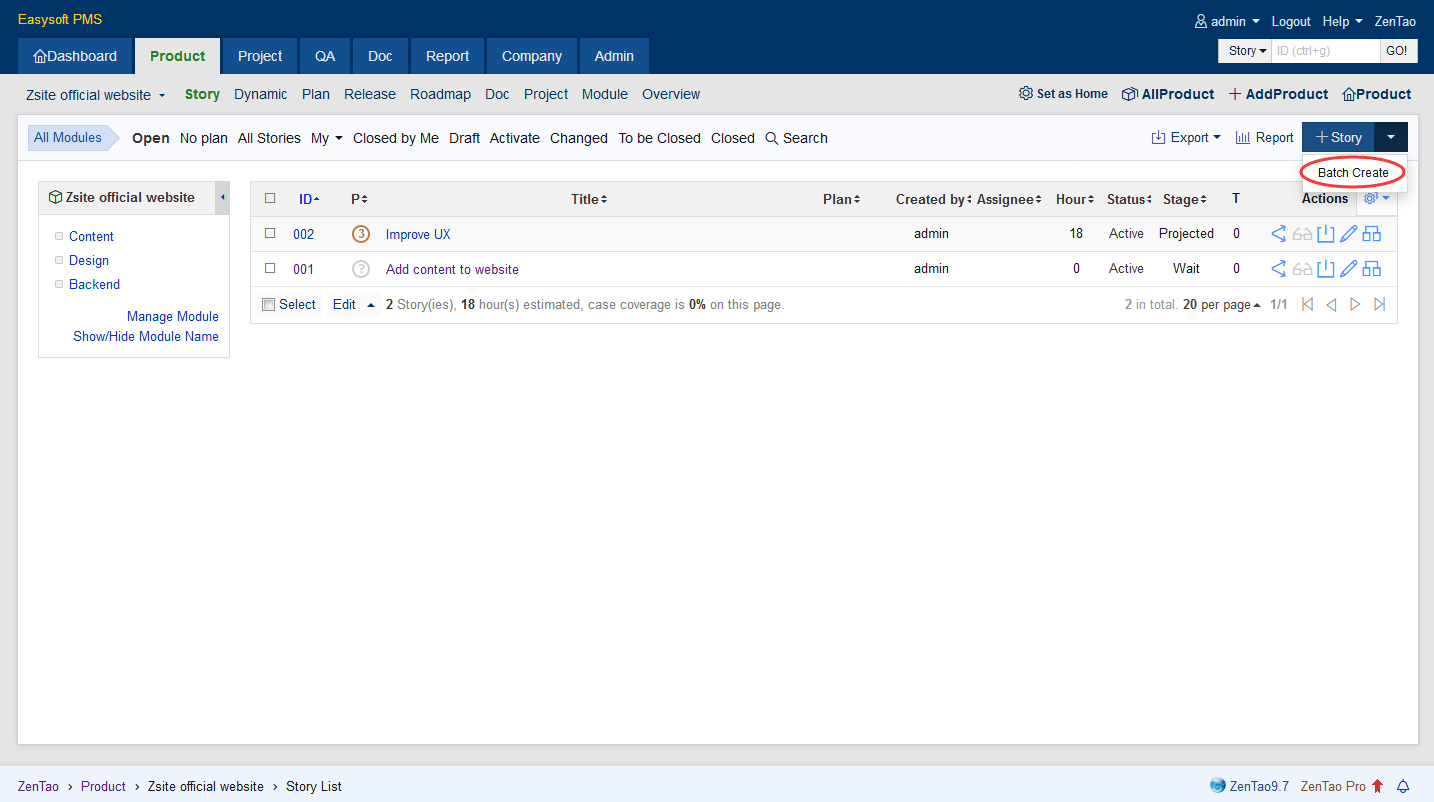 Then click Upload Images->Add Files. Images in .jpg, .jpeg, .gif, and .png can be uploaded.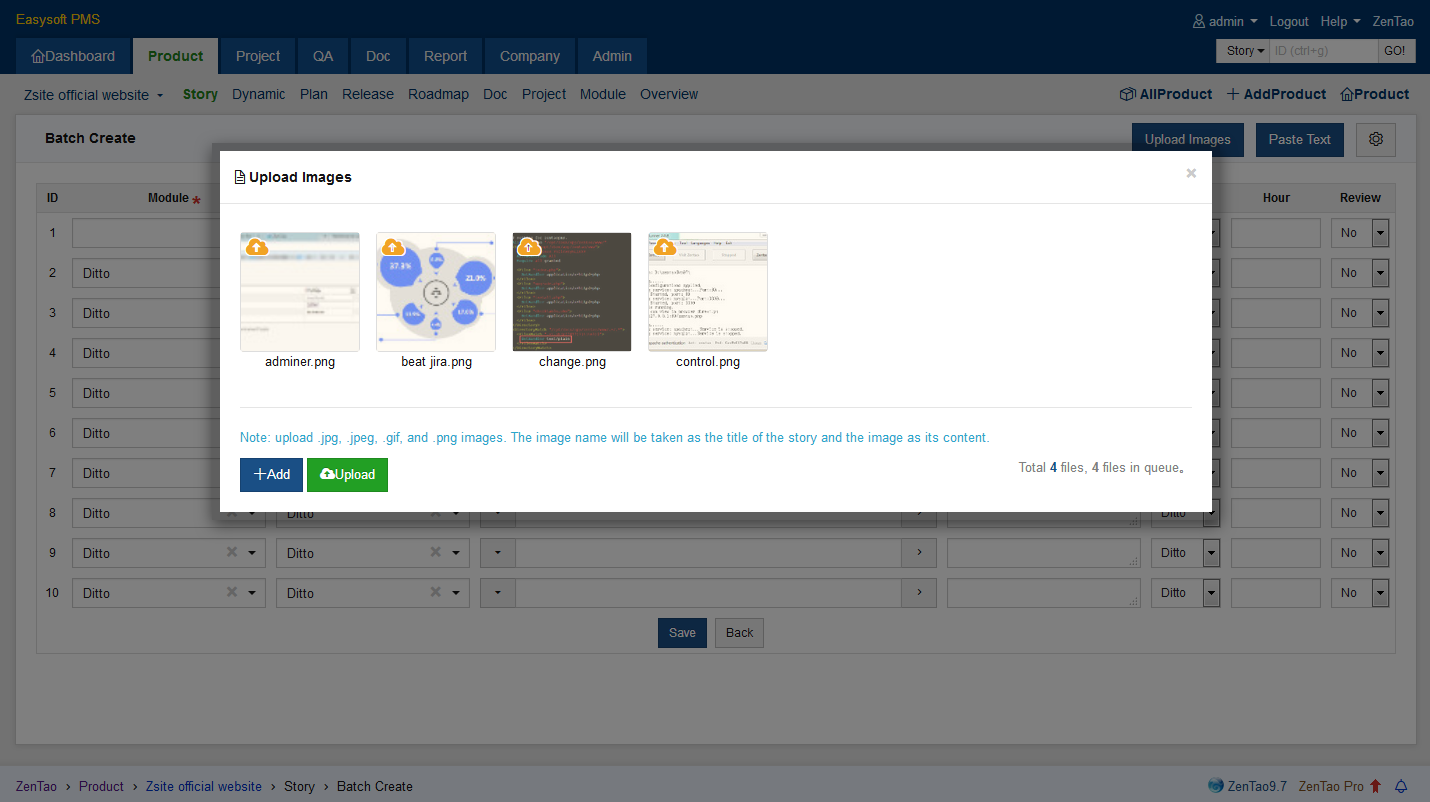 After the images are uploaded, ZenTao will take the name of the image as the title of the story and the image as its content.