ZenTao ManualBook Info
1

Introduction

2

How to Install ZenTao

3

Upgrade ZenTao

4

Users and Groups

5

Simple Application

6

Basic Application

7

Advanced Application

8

Configuration

9

Custom Development

10

Other Relevant Issues
Manage Documents
2015-09-11 10:13:58
azalea
2637
Last edited by Renee on 2018-01-09 17:42:40
ZenTao has the basic document management which function as a complementary to cover processes that is not provided in ZenTao. There are three types of document library in ZenTao, product document library, project document library and custom document library. Product document library can be used to save documents that are generated at the product level; project document library to save documents at the project level, and custom document library to save documents, such as knowledge base and company management norms.
1. Manage Category

1.1 Go to Doc(Document) and you will see all the Doc Libs.


1.2 Click the Doc Library you want to see and click Manage Category to add categories to the Doc Lib.





2. Add a document
Go to DocLib you want to add a doc to, and click "Create" to enter the page of creating a document.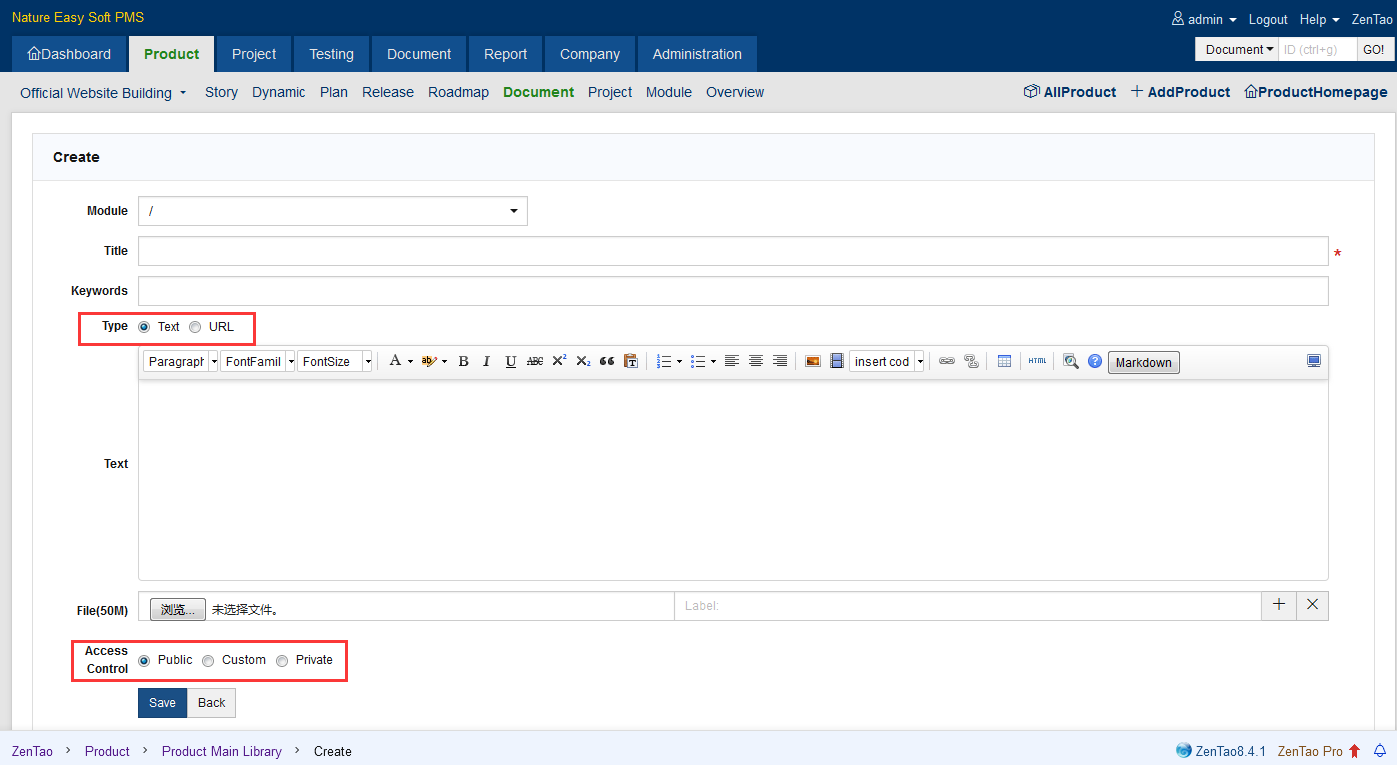 There are two types of documents, webpage and url.

If choose url, there will be a box to add url.


You can upload an attachment, if you choose url as the type of the doc.

Use rich text editor to write webpage doc.

Access control can be set when adding a doc.

3. View documents
After adding a document, you can view the document lists in the library. You can also check all the documents linked to a product by going to Product->Doc.