Find a Bug
2015-09-11 15:24:30
azalea
7960
Last edited by Taotao on 2018-11-15 16:08:02
Share links
One of the important work for the QA team is to find bugs. In ZenTao, there are a lot of ways to do it.
1. Bugs on Dashboard

Bug lists on Dashboard show bugs currently assigned to you to solve.


2. Bug list in Project

Bug lists on Project page are the bugs reported in this project. All the team members can view bugs on this page.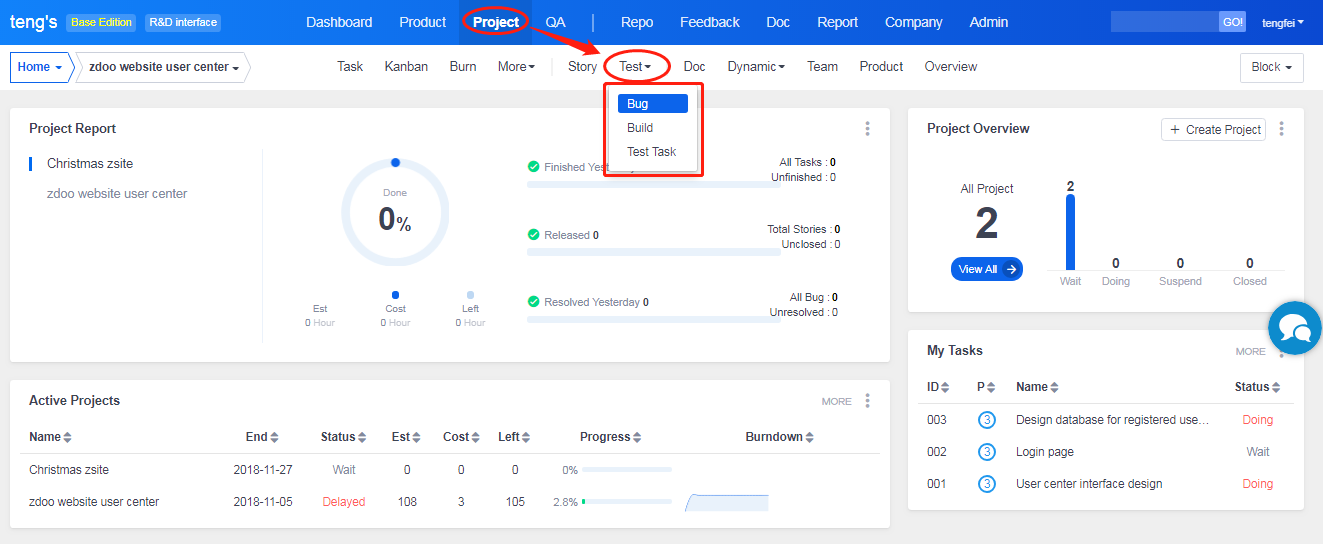 3. View by categories
You can view the bugs by various tags on QA page.



4. Search a bug
ZenTao has a powerful search feature. You can set multiple conditions to search a bug.