1

Introduction

2

Installation

3

Update

4

Users and Groups

5

Quick Start

6

Basic Application

7

Advanced Application

8

Configuration

9

Customization

10

Misc
XAMPP Installation for macOS
2019-04-17 14:06:05
Renee
3226
Last edited by Taotao on 2021-05-17 10:40:35
Summary : XAMPP is a free and open-source cross-platform web server solution stack package developed by Apache Friends, consisting mainly of the Apache HTTP Server, MariaDB, and interpreters for scripts written in the PHP and Perl programming languages
You can use source code package to install ZenTao in macOS, and configure the Apache+Mysql+PHP runtime environment for it.
1. ZenTao RTE
Apache + PHP(5.3/5.4/5.5/5.6/7.0/7.1) + MySQL(5.5/5.6)/mariadb (Nginx is the second best)
pdo, pdo_mysql, json, filter, openssl, mbstring, zlib, curl, gd, iconv
Apache+Mysql+PHP is recommended.
2. Configure RTE via XAMPP
XAMPP is a free and open-source cross-platform web server solution stack package developed by Apache Friends, consisting mainly of the Apache HTTP Server, MariaDB, and interpreters for scripts written in the PHP and Perl programming languages( wikipedia.com).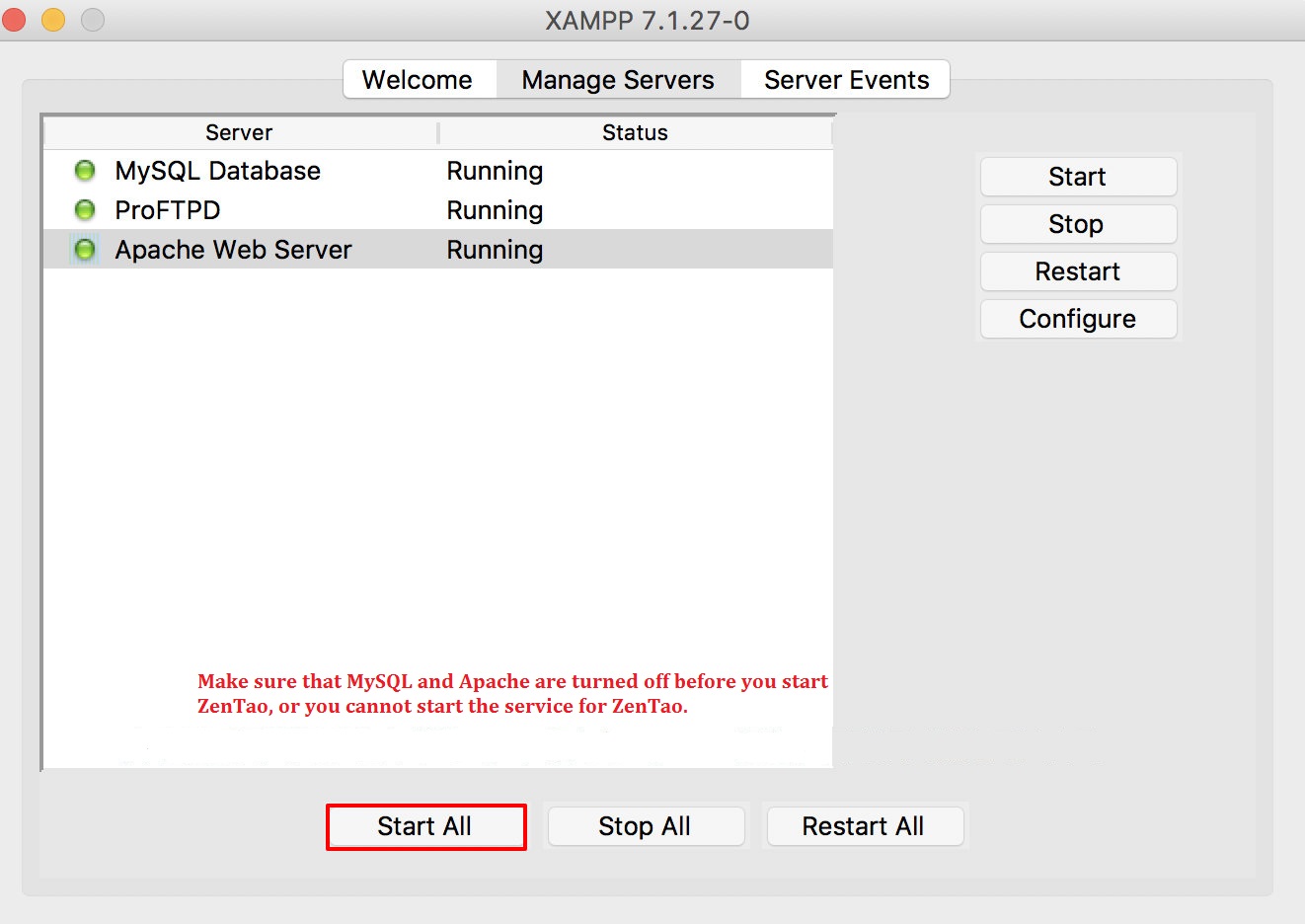 Note: If you could not start Apache, shut it down and restart it. Then visit your localhost.
3. Install ZenTao
3.1 Download the package from ZenTao official website HERE.

3.2 Unzip the package and get a folder zentaopms. Save it to Applications/XAMPP/xamppfiles/htdocs.
Restart Apache.
Visit localhost/zentaopms/www/install.php to install.
Run the command line below if any issues regarding file privileges.
sudo chmod -R 777 /Library/WebServer/Documents
4. Misc
Set MySQL root.
sudo /Applications/XAMPP/xamppfiles/xampp security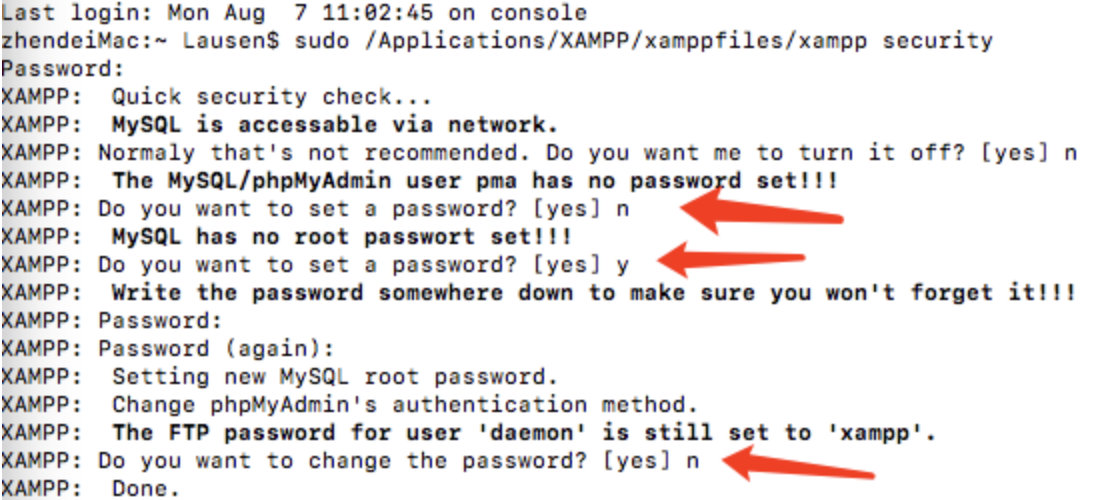 If you could not visit ZenTao after you change the password, you have to change the database configuration set earlier. Run
sudo vim  /opt/lampp/htdocs/zentaopms/config/my.php 
Enter the root password you want for it and refresh your browser.