1

Introduction

2

Installation

3

Update

4

Users and Groups

5

Quick Start

6

Basic Application

7

Advanced Application

8

Configuration

9

Customization

10

Misc
Source Code Installation (for all systems)
2015-09-09 16:14:35
azalea
12339
Last edited by Taotao on 2021-02-04 14:05:41
Except for the one-click installation packages, you can also install the ZenTao runtime using source code package.
1. Deploy PHP and MySQL runtime environment
There are many installation guides for PHP and MySQL, but you should pay attention to the followings.
1.1 ZenTao requires modules like
pdo
,
pdo_mysql
,
json
, and
filter
, so make sure that PHP environment can load these modules.
1.2
Linux + Apache + PHP(5.3/5.4/5.5/5.6/7.0/7.1 + MySQL(5.5/5.6)/mariadb
is recommended, followed by Nginx, while IIS+PHP is not recommended.
1.3 On Linux, it is NOT recommended to compile and install PHP. You'd better install the PHP by built-in Package Manager.
2. Download ZenTao source code
2.1 Download the latest source code (.zip file) from the
ZenTao official website
.
2.2 Unzip to get 'zentaoalm' directory. Copy it to the doc directory of webserver, such as 'www' or 'htdocs' of Apache.
2.3 Visit http:// IP:PORT/zentaoalm/www/index.php and it will automatically start the installation.
3. Installation Steps
3.1 Welcome splash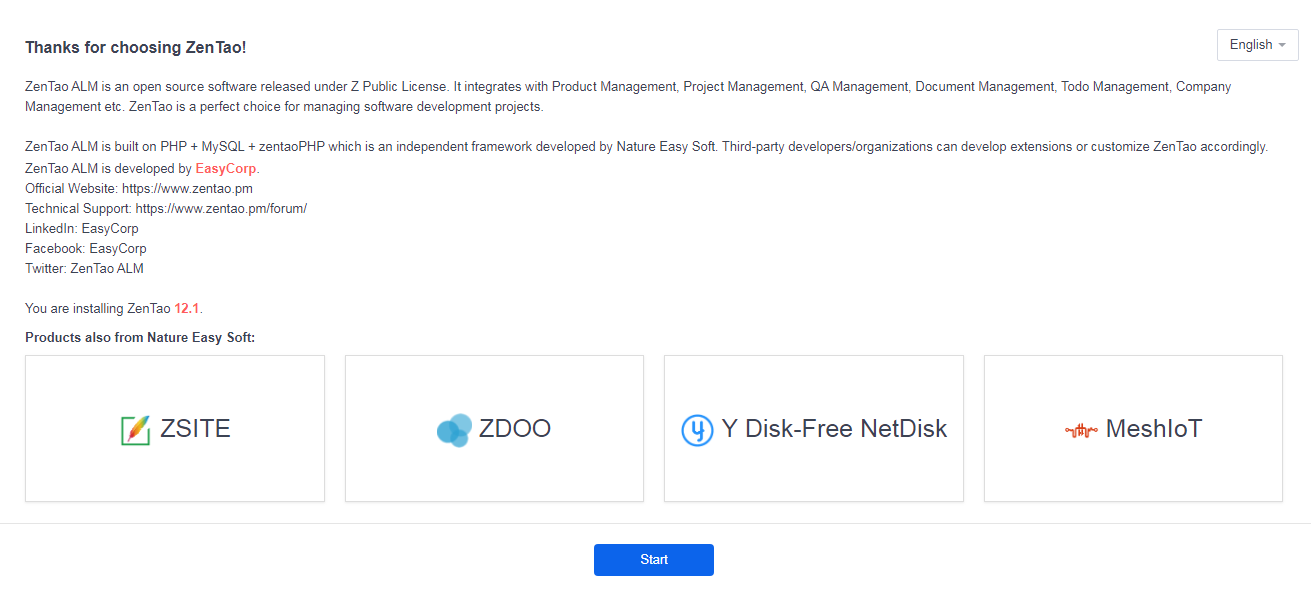 3.2 System checkup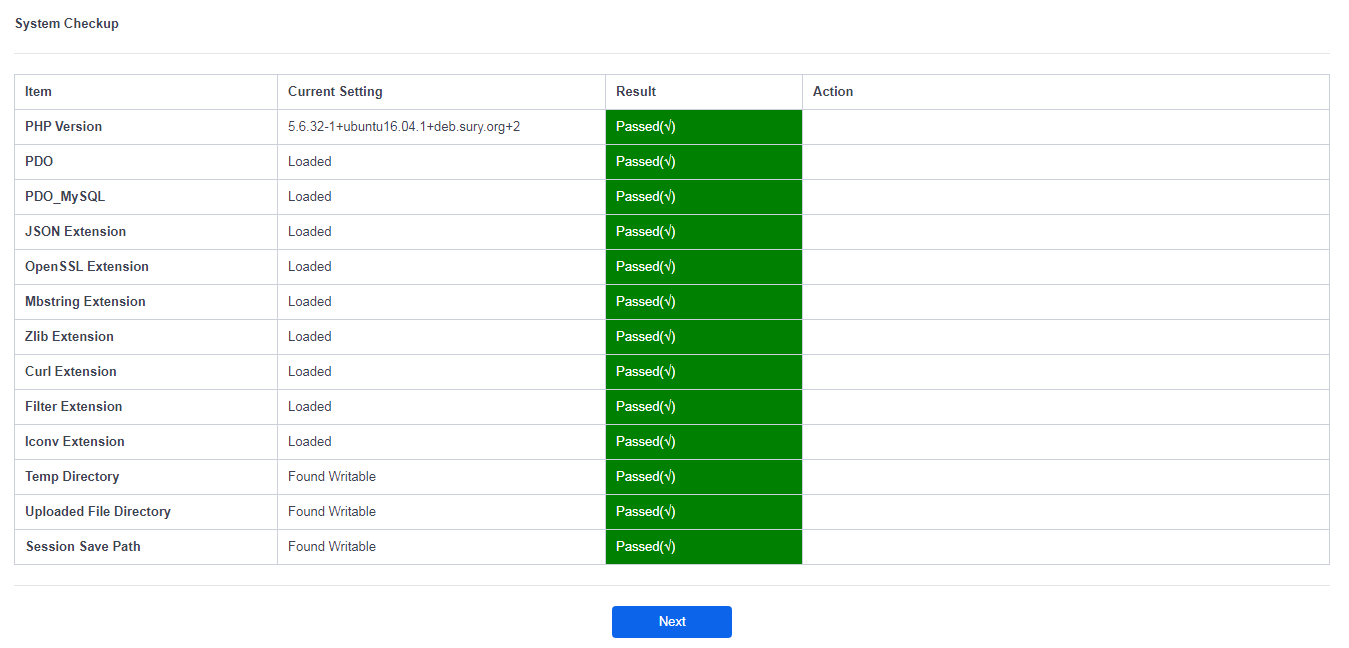 3.3 Database configuration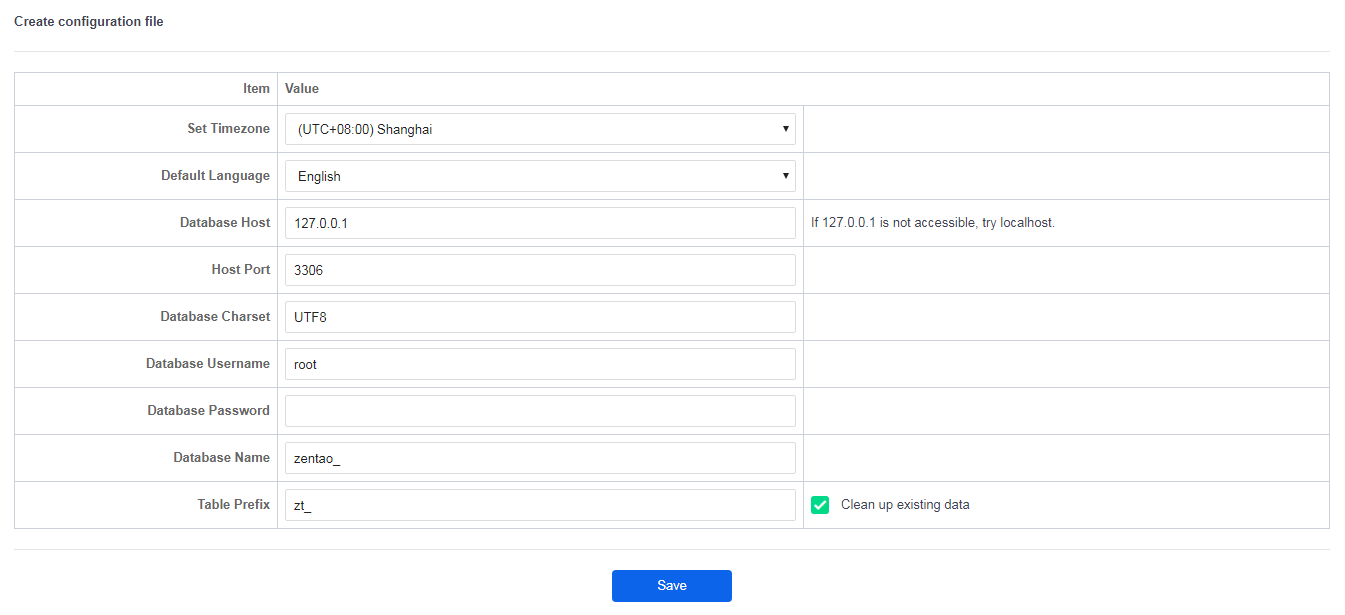 3.4 Admin account

3.5 Finish Installation

4.Reuse your Apache and MySQL (Optional)
Try Zdoo (our team collaborative product)), Zsite (our CMS product) and Xuanxuan(our IM for self hosted)