Manage a Product
2015-09-11 10:10:22
azalea
9737
Last edited by Taotao on 2021-03-24 09:29:52
Share links
Product management is very important. Only great products and services can make your company survive. Therefore, a product manager is a key role, working as the brain for companies and deciding the marching direction of companies. In ZenTao, the concept of the product and that of a project are clearly differentiated.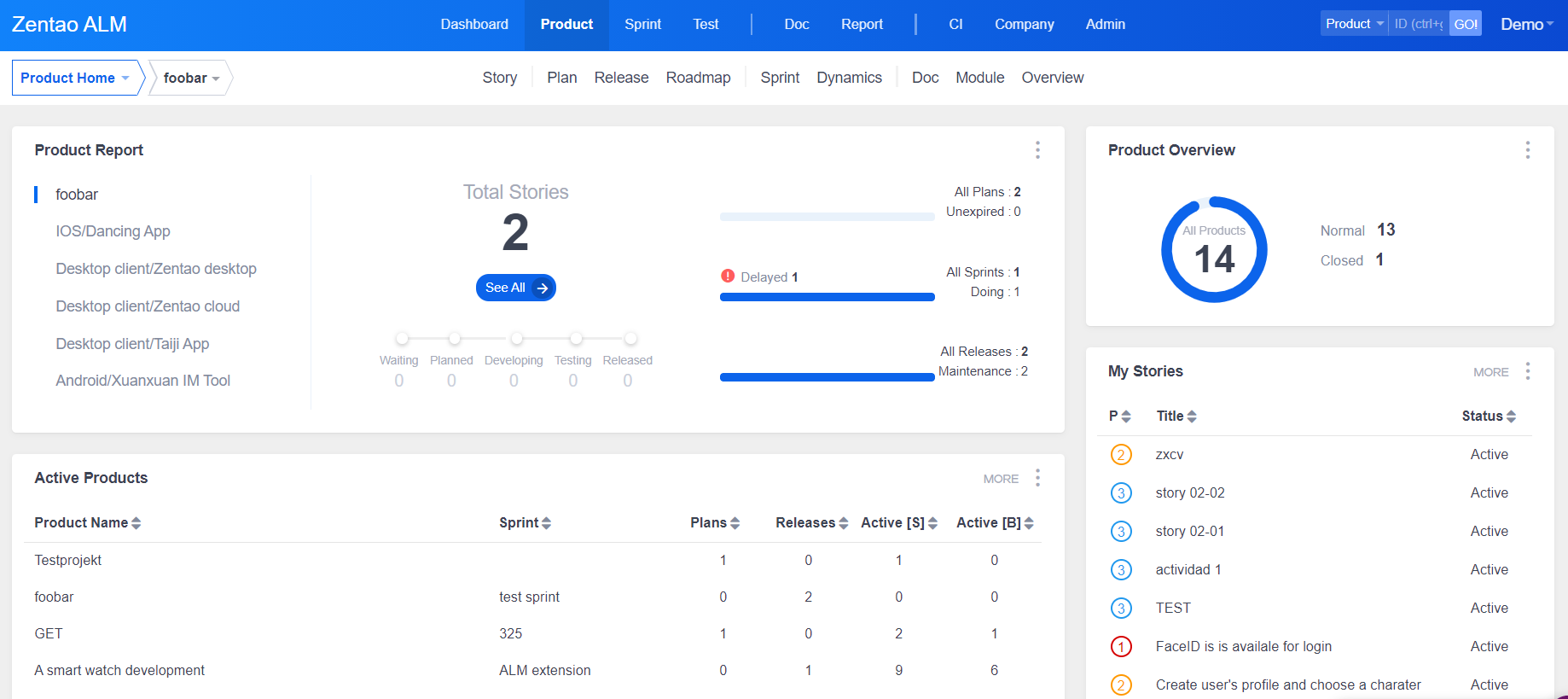 Product is the about story/requirement which determines what should be done. Project is the execution which defines how to do it. QA is the guarantee part, ensuring that all things can be done correctly. In ZenTao, everything goes around the product which is the core of project management.
1. Create a Product
1.1 Log in ZenTao as a product manager;


1.2 Go to Product and click Create Product.

1.3 A page will pop out for you to enter product information. If there have no products added to ZenTao, it will automatically jump to the page to Create Product.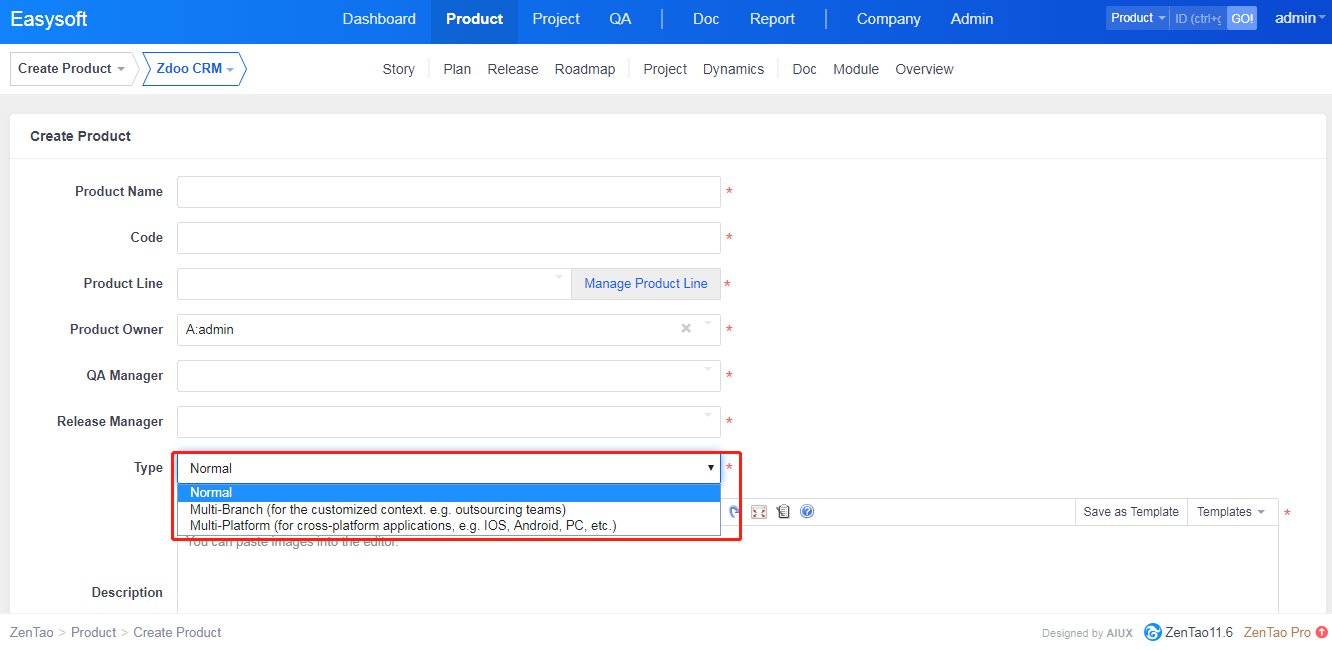 2. Product Type is a new attribute of Product. It is designed for products which have multi-platforms/branches. Multi-branch is for a product which will be customized for different industry/customers. Go to Product->Platform, and you can add platforms, e.g. IOS, Android. Click All Platform and you will see all the platforms that have been added.

Once the platform has been added, you can find a Platform drop-down menu on Create Story page.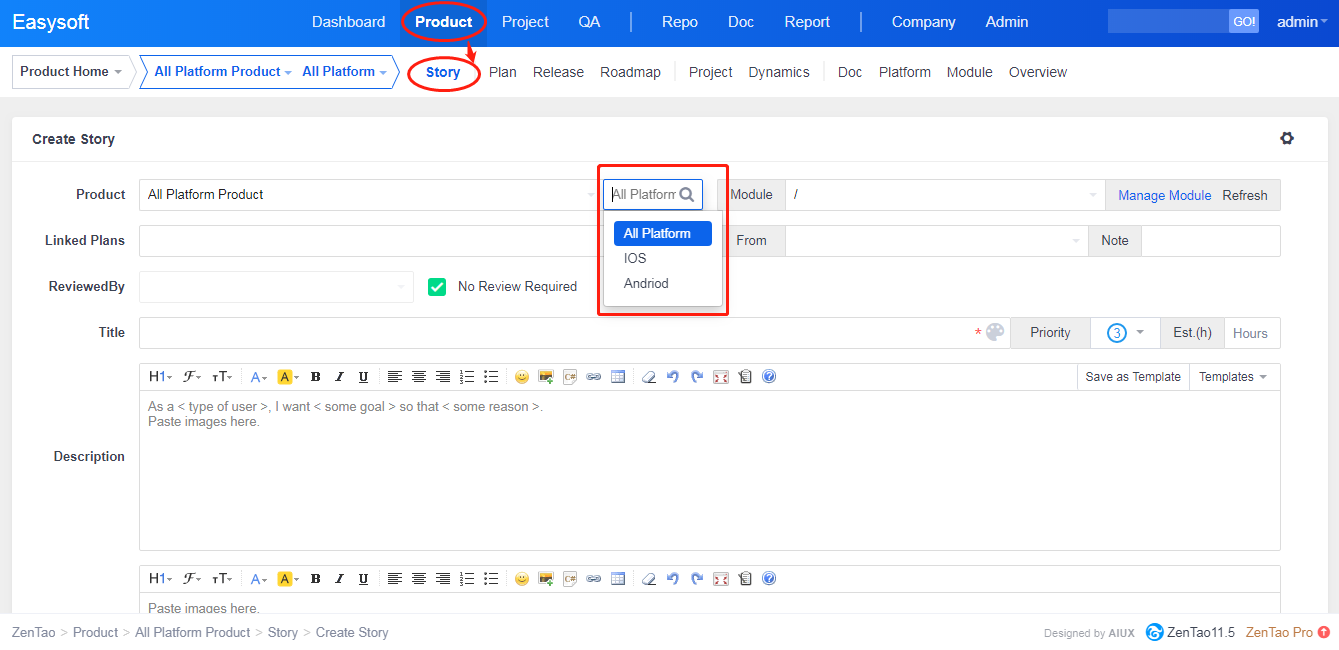 Then go to Product->Story, you can see the newly added Story which has a platform tag right by its Title.
Go to Project->Product to link a product and you can see the Platform menu.

If you have more questions, leave us a message below, or email us at Renee@easysoft.ltd or Philip@easysoft.ltd.