Kanban and Tree Diagram
2018-01-10 09:35:48
Renee
6751
Last edited by Taotao on 2018-11-15 11:02:34
Share links
Once tasks are claimed, you can go to My Dashboard->Task->Assign to Me to check. You can also check your tasks via Kanban and Tree Diagram in Project->Task.
1. Kanban
Kanban is a standard Scrum tool, but also has limitations. There is a Kanban in ZenTao which is quite similar to a whiteboard. Its main features are as follows.
On Kanban, you can check stories of the current sprint and its tasks.
Stories can be linked and ordered by fields.
Drag and drop tasks from one status column to another.
Bugs of the current project will be displayed. A title with a bug sign in front of it is a bug.
Tasks that are assigned to the current user will be highlighted.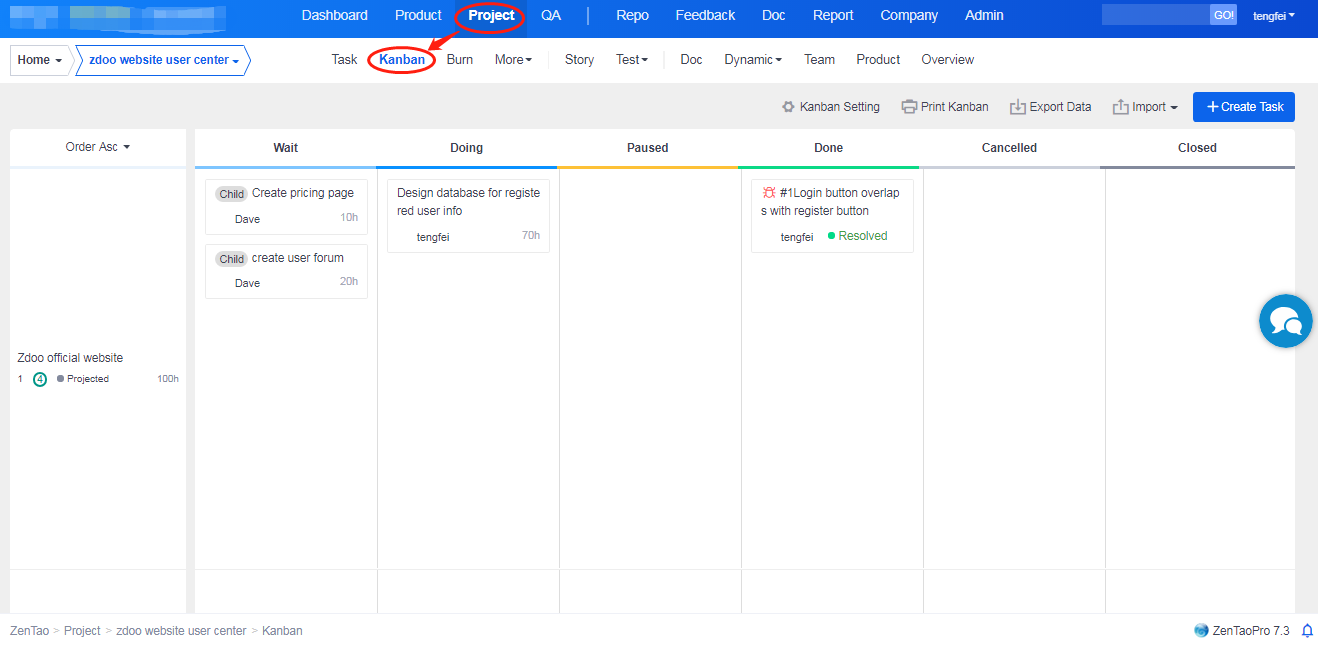 You can set
whether to hide the Closed and Cancelled columns;
whether to hide/show the folded info
the color of each Kanban column
2. Tree Diagram
Click Tree in Project->Task to check tasks, linked stories, and modules. There is at Closed tag at the end of the title of a closed task.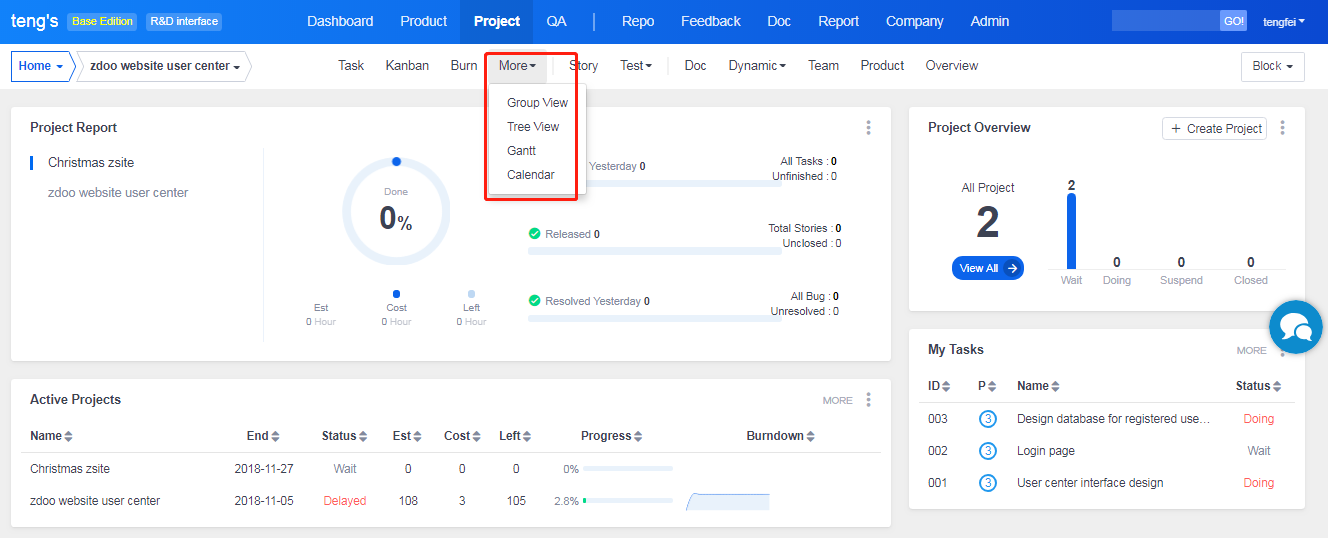 Click Tree View and you will see the project in a tree structure.