Extension
2020-05-19 19:53:48
John Ten
4056
Last edited by Taotao on 2020-12-24 11:27:51
Share links
ZenTao open source is a great option for startups and teams with a budget. If you only need a few features from the premium version, you can install extensions you need rather than spending too much on the features you do not need.
ZenTao 12.3.1+ has the entry to install extensions open. Read the followings for instructions.
Go to Admin, and you can find the Extension on the second-level navigation bar. Click Get Extension and you will see all the offical and third-party extensions released on ZenTao website.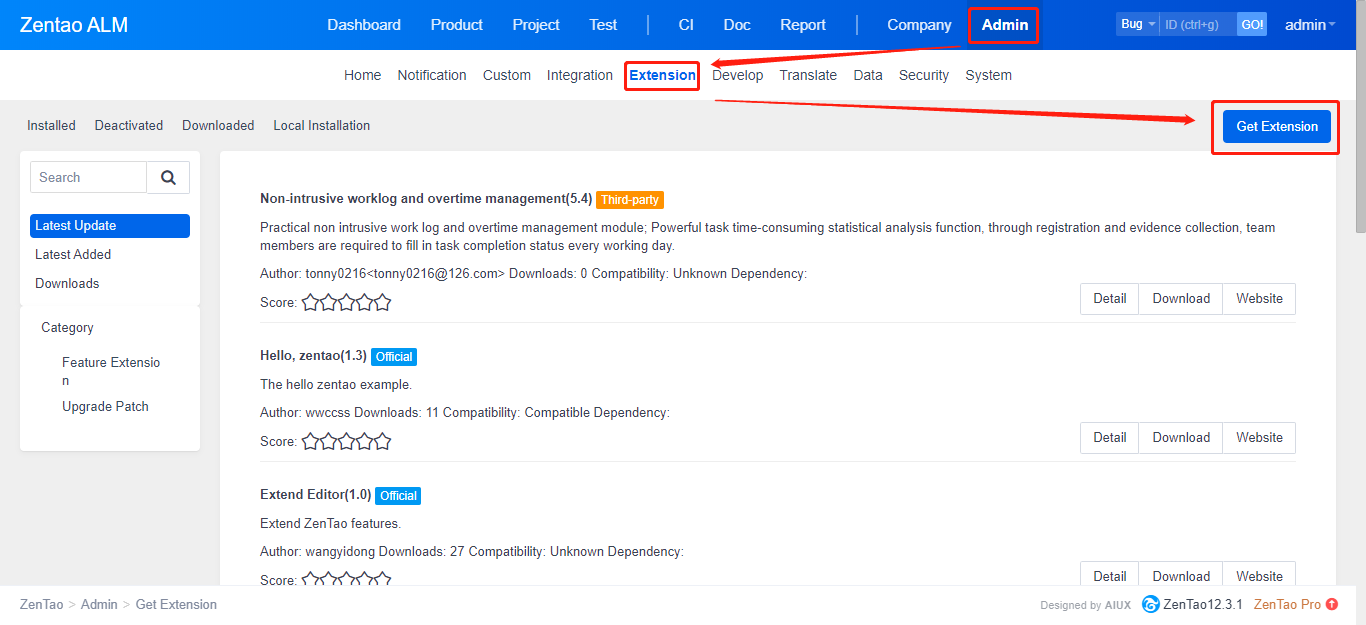 Note:
The extension marked as Official is developed by ZenTao team, and the one marked as Third-Party is developed by developers who registered on ZenTao Open Platform. If you know how to code and would like to release your extension on ZenTao website, read HERE for instructions.
You can also go to Admin->Extension->Local Installation and upload the installation.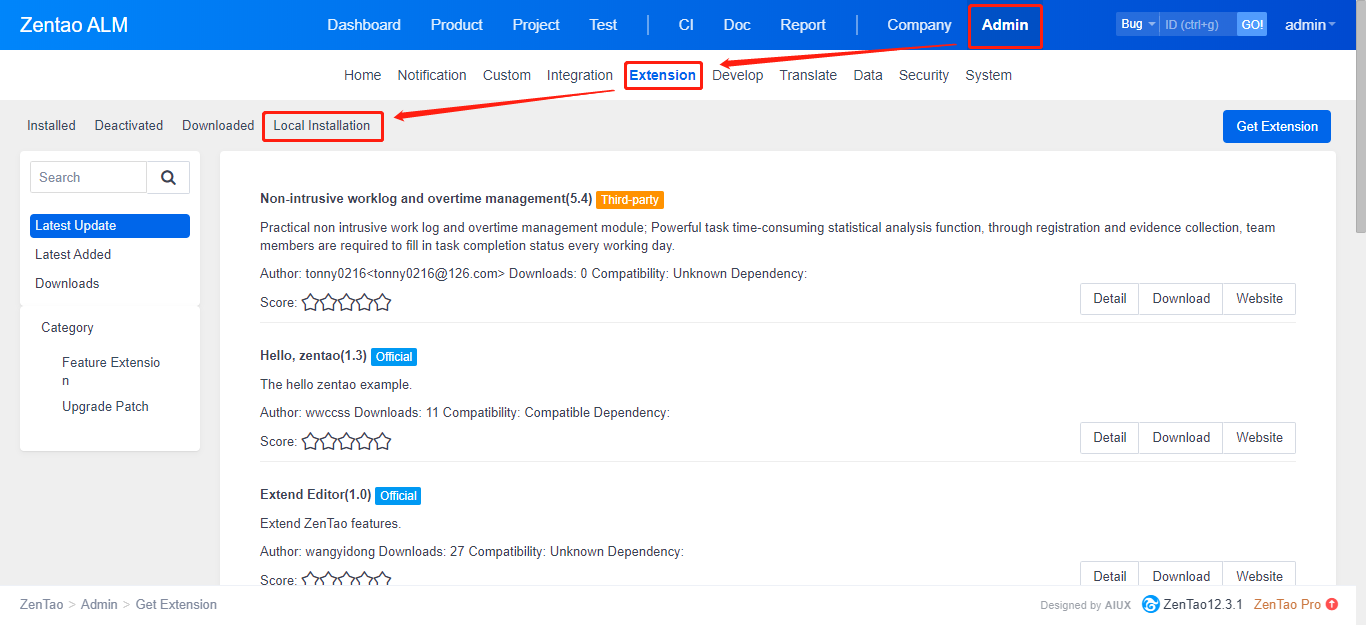 If you have questions, contact us at troy@easycorp.ltd.