1

Introduction

2

Installation

3

Update

4

Users and Groups

5

Quick Start

6

Basic Application

7

Advanced Application

8

Configuration

9

Customization

10

Misc
Batch Manage Users
2015-09-10 10:38:09
azalea
6829
Last edited by Taotao on 2018-09-25 16:19:21
Since ZenTao 4.0, Batch Manage Users has been added. You can easily create several accounts at one time.




1. Log in ZenTao as an administrator and then click Company.


2. Choose User and then click to Batch Add.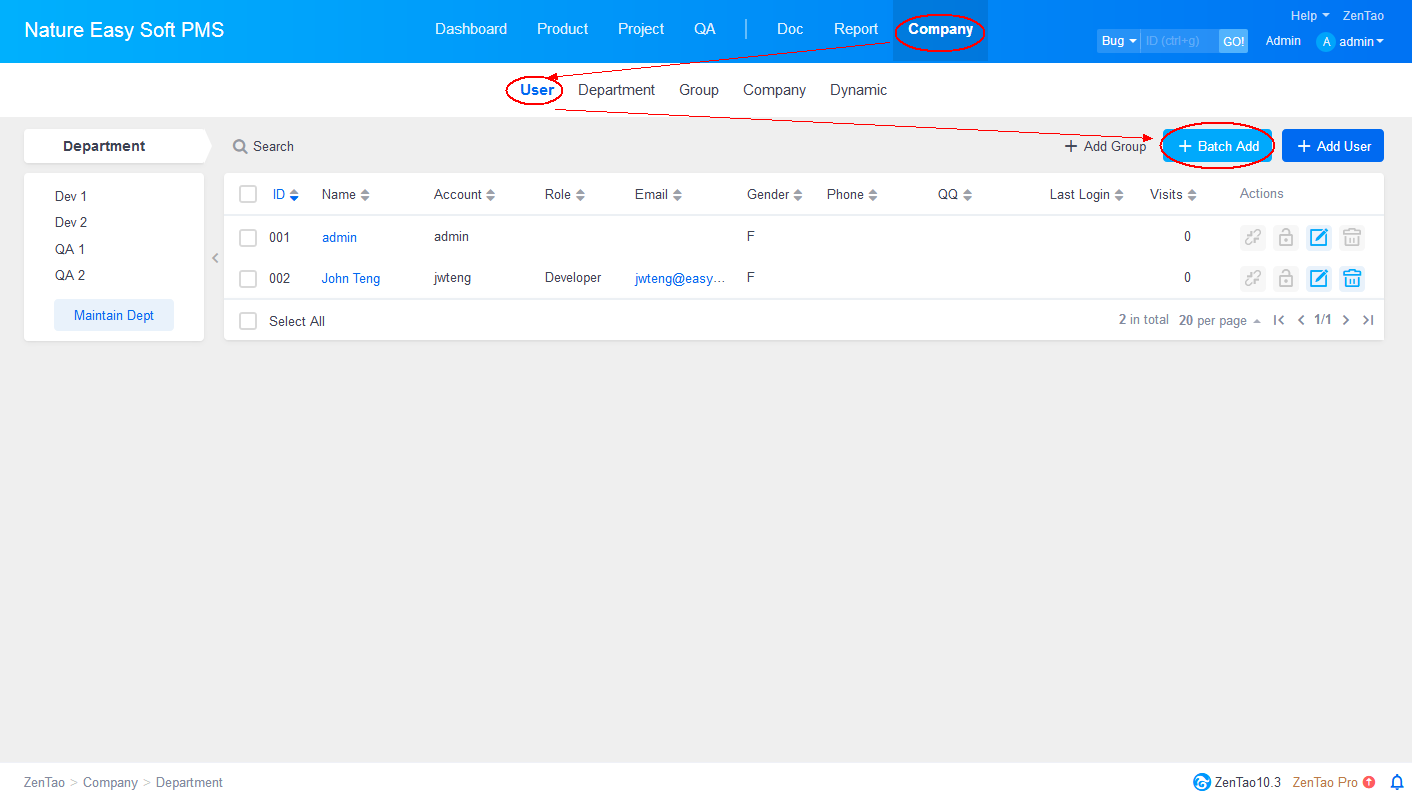 You can also choose users from User List to edit in bulk.