ZenTao ManualBook Info
1

Introduction

2

How to Install ZenTao

3

Upgrade ZenTao

4

Users and Groups

5

Simple Application

6

Basic Application

7

Advanced Application

8

Configuration

9

Custom Development

10

Other Relevant Issues
Create a Product
2015-09-10 16:21:23
azalea
3355
Last edited by Renee on 2018-01-08 11:13:03
ZenTao design philosophy is all about products, so the first thing you need to do is to create a product.
Go to Product and Click Add.

Then you will the page below.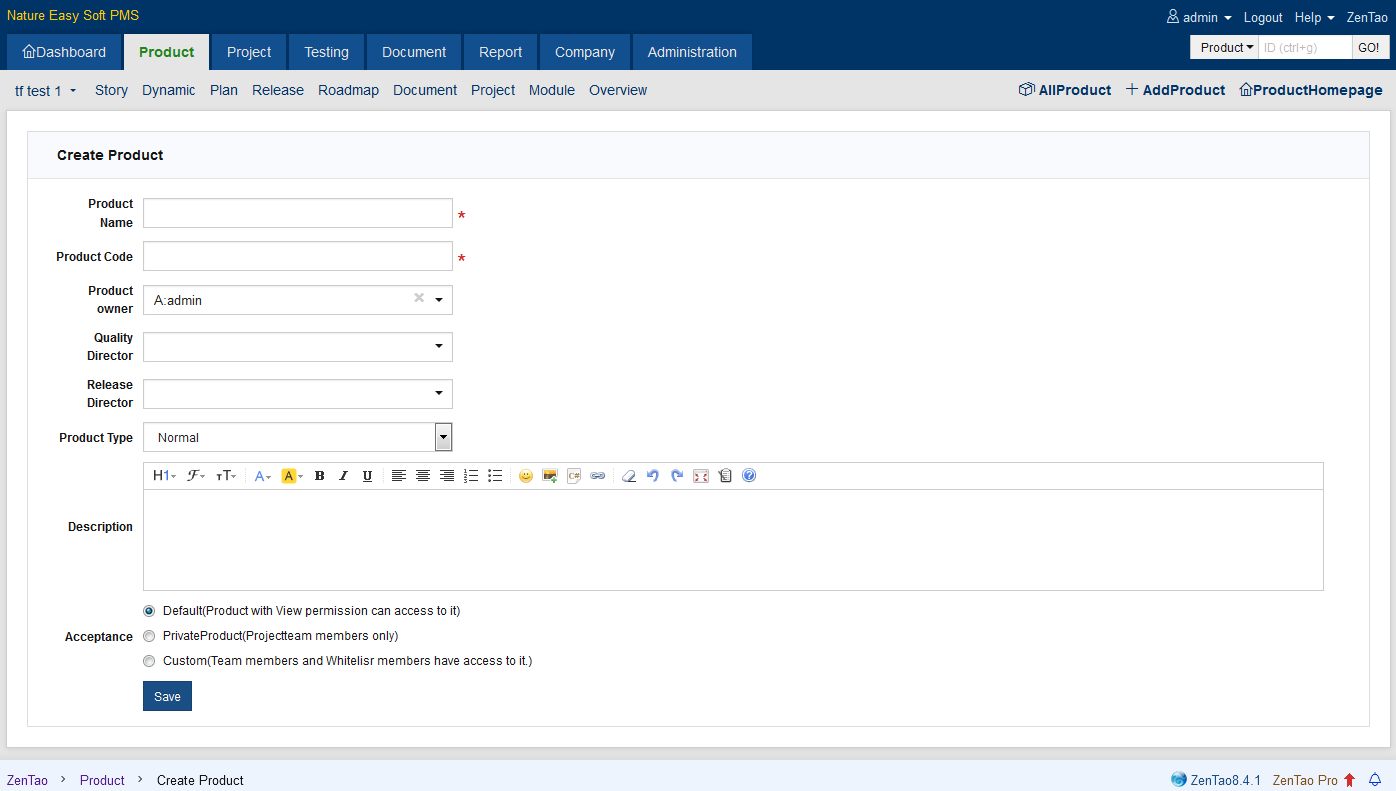 The name and alias of the product are required. The alias can be considered as a nick name of the product within the team, e.g. the alias for ZenTao Project Mangement Software is zentao.

It should be a combination of letters and numbers.

Product manager: collect and explain stories, make release plans and review stories.

QA manager: designate a test supervisor for a product. When a bug is reported and nobody is assigned to solve it, the supervisor will take care of it.

Release manager: take the responsibility of creating release

Access control: you can set access control to a product. The default setting is one with access to the Product module will have access to all products. If the

product is set as private, so only

team

members

have access to it. You can also set a whitelist to

specify which member have access to the product.