Manage Test Requests
2018-01-10 14:10:22
Renee
4860
Last edited by Taotao on 2019-08-01 16:35:00
Share links
After developers applied for QA, test requests will be generated and assigned to testers. What testers have to do is to create linked test cases for these requests. If this request requires multiple testers, its linked test cases have to be assigned to testers to do, or testers can claim test cases.
1. Link Test Cases
Go to QA->Request and you will the page of build list. Choose a Build to be Tested, and click the Link button.

You will see the page to link test cases.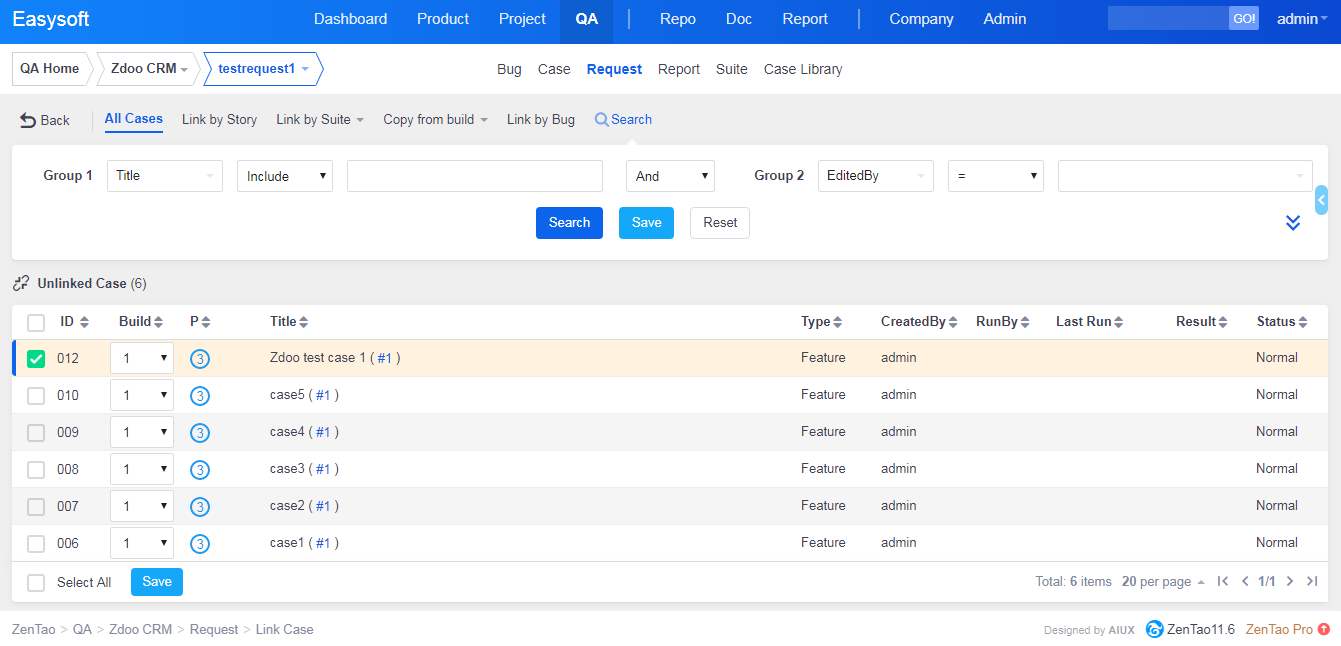 Note:
You can search test cases by search.
Cases are linked to the latest build by default. You can also choose the last build.
You can search by stories or bugs.