Basic reports on tasks
2015-09-11 13:30:12
azalea
9151
Last edited by Taotao on 2021-03-24 09:13:41
Share links
ZenTao has the basic reports, with which the project manager can get the information of the project at a macro level.

Go to Project->Task and click Report.

A report can be generated by different conditions, such as
by Project

by Module


by Deadline

by Category


by Priority

by FinishedBy

by Man-Hour

Estimated



by Man-Hour left

by Man-Hour cost


by Finished/Day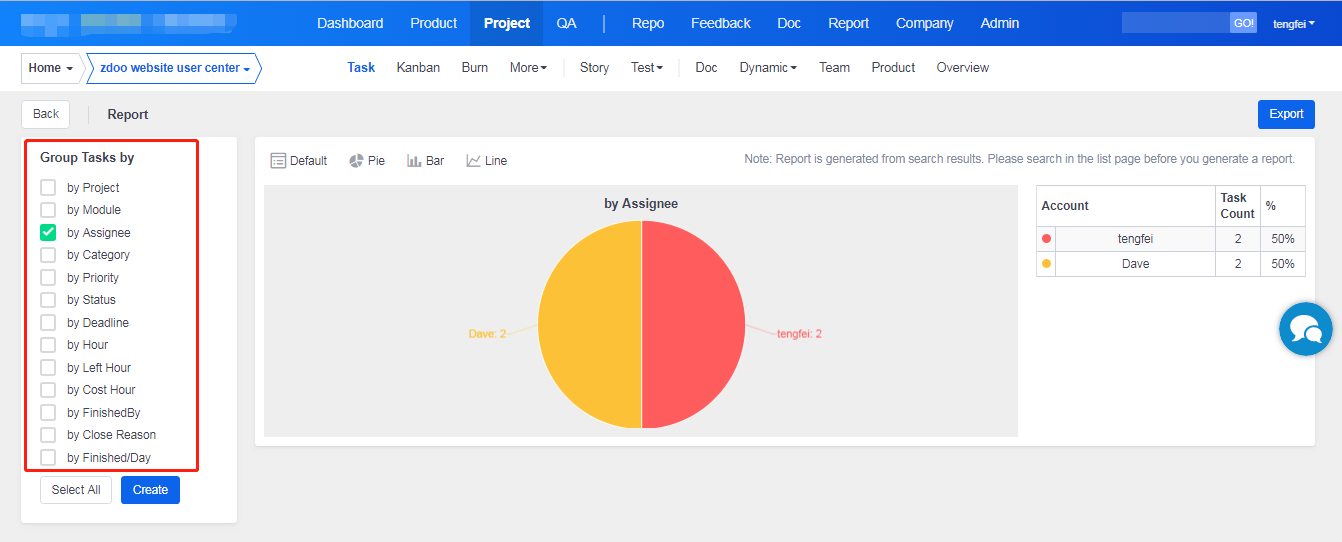 Notes: The reports are calculated based on the current stories. For example, if the status of a task you are viewing is Wait, the statistics are generated from the Wait task list. This also means that you can change the search conditions to get the report you want.