ZenTao ManualBook Info
1

Introduction

2

Installation

3

Upgrade

4

Users and Groups

5

Quick Start

6

Basic Application

7

Advanced Application

8

Configuration

9

Customization

10

Relevant Issues
Test Task
2015-09-11 14:21:23
azalea
2568
Last edited by Renee on 2018-11-15 15:14:24
After builds are created, they can be submitted to QA teams for a test run which in ZenTao is called Test Task. Please note that there is nothing in common between a test task here and the Testing tasks created in the project. Generally speaking, when you decompose tasks, you can create tasks of various testing types to estimate man-hour needed. As for the specific test task, you can track it by going to Test.




Create a test task
Go to Project-> Test

->

Test

Task.


Click Submit Test.

Fill in the blanks and click Save.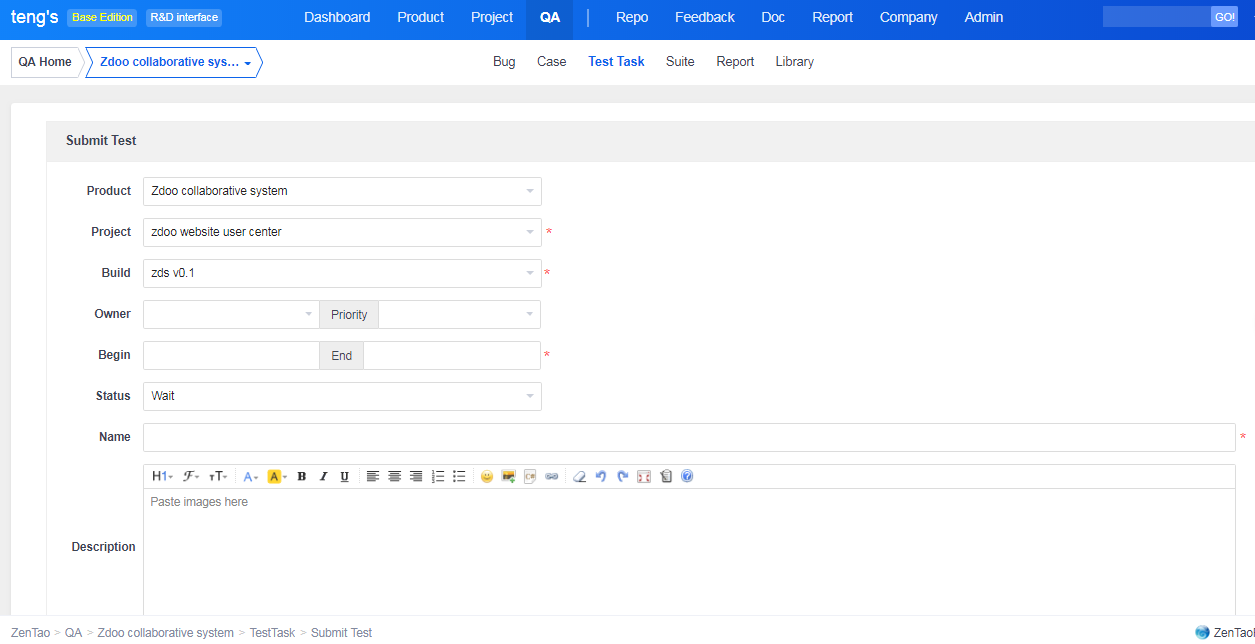 Notes:
You can set the start and end time for the test task.

In Description, you can add notes that require QA teams pay attention to.

You cannot assign a test task to a user in ZenTao, so you need to personally notify the QA team to do test tasks. Or you can go to Project->Task and create a task which you can assign it to testers.