Create and Review Test Cases
2015-09-11 15:28:43
azalea
9044
Last edited by Taotao on 2018-11-15 16:22:15
Share links
The steps of test cases are completely separated in ZenTao. Each test case has several steps. You can set estimations for each step so to facilitate managing test results and creating bugs.
Now let's take a look at the page of creating test cases.
1. Create a Test Case.
Go to QA->Case and click Add Case.

You will see a page to add a case as shown below.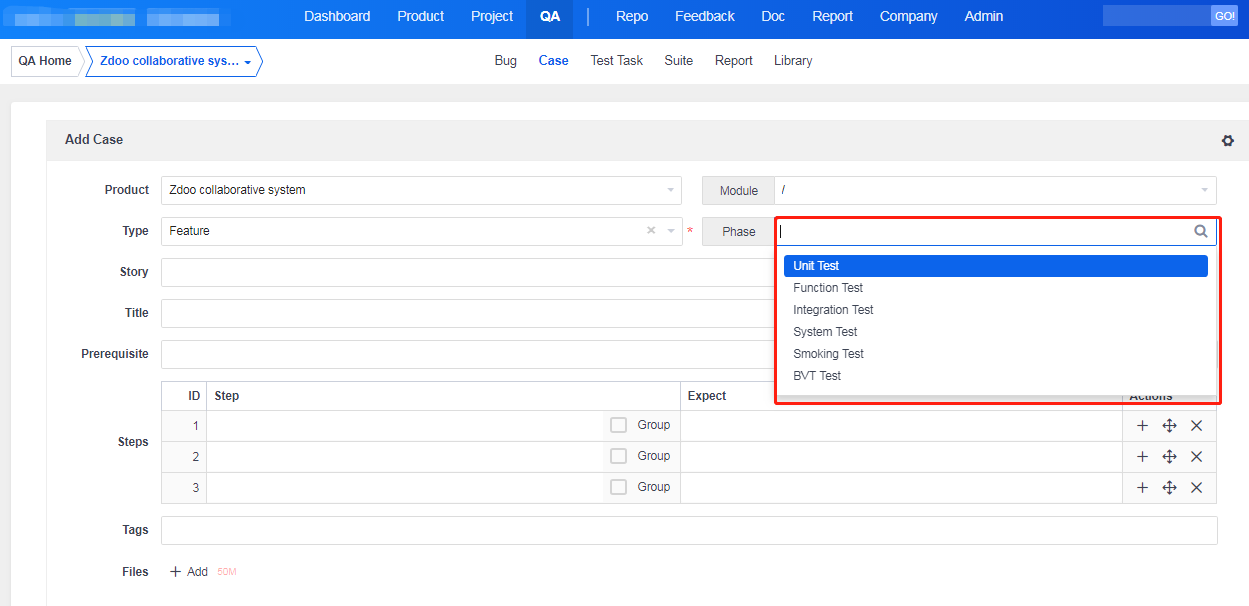 Notes
1. Stage refers to steps on which the test case can be applied to. You can choose more steps.
2. Steps can be inserted before/after other steps and can be deleted.
3. Do not create several cases as steps, because this is detrimental to QA management and data analysis.
2. Review a Test Case
A review is set OFF in ZenTao by default. You can go to Admin->Custom->Review.
When Review is ON, you can define cases submitted by certain users that need No Review.

When Review is OFF, you can define cases submitted by certain users that must be reviewed.

Once Review is ON, the page of Add Case looks the same as before. The difference is that the test case status is Wait after it is created.

Users who have the privilege to review can review cases. You can assign review privileges according to your actual work. Go to Company->Privilege->Test->Case to set review privileges.