Activate a Bug
2015-09-11 15:24:30
azalea
7740
Last edited by Taotao on 2018-11-15 15:54:17
Share links
If it is Resolved but it is not Verified or Accepted, the bug could be activated and submitted to another developer to resolve. Or a bug is Closed and there is the same bug reported again, then it should be reactivated.
Select the bug you want to activate, and click Activate.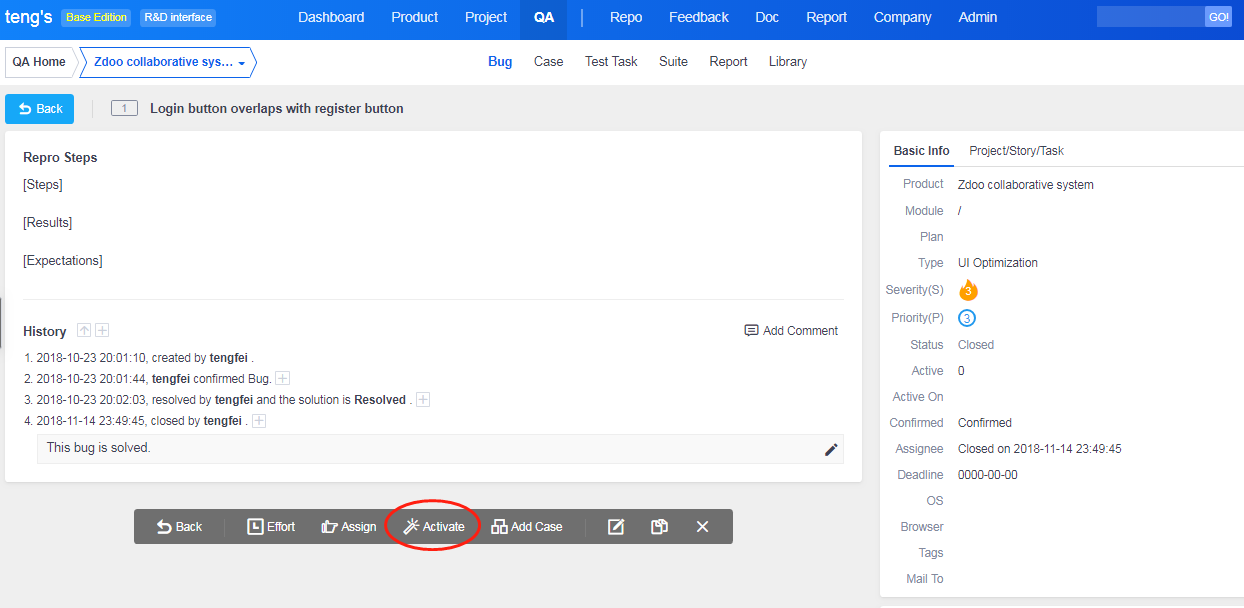 Write the note for the bug to be activated. When the bug is Activated, it will automatically be assigned to the person who was in charge of fixing it before.