Report a Bug
2015-09-11 15:24:30
azalea
7645
Last edited by Taotao on 2019-08-01 16:10:18
Share links
1. Go to QA->Bug and click Report a Bug.

2. You will go to the page to report a bug as shown below.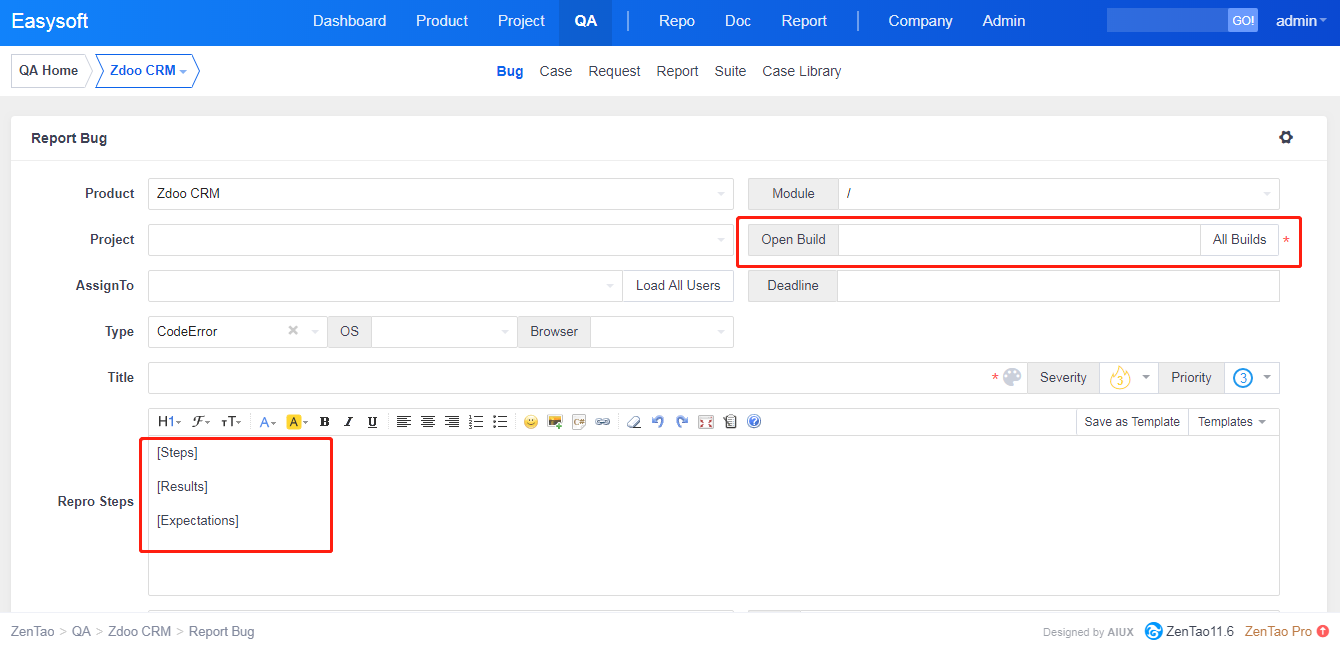 Note:

1. Fields of projects, tasks, and relevant stories should be filled carefully, so bugs can be linked to them for statistic analysis.
2. A build is a required. The source of the list is a build in the project. If there is no build available to be selected, you should go to Project->Build to create a build that can be linked to the project.


3. Repro steps should be completed and accurate, so the developers can reproduce and solve the bug.

4. When batch creating bugs, you can upload images. Image formats supported in ZenTao are .jpg,.jpeg,.gif,.png. Once images are uploaded, the name of an image will be the name of the bug, and the image itself will be the content of the bug.