Roadmap
2015-09-11 10:13:58
azalea
9338
Last edited by Taotao on 2020-07-23 15:58:12
Share links
In ZenTao, plans and releases constitute the roadmap of a product.
With the roadmap feature, you can have an intuitive understanding of the previous builds and future plans of the products. As shown below, the green part represents the previous builds while the yellow part represents future plans.
Clicking a build or a plan, you can get its detailed information of the story.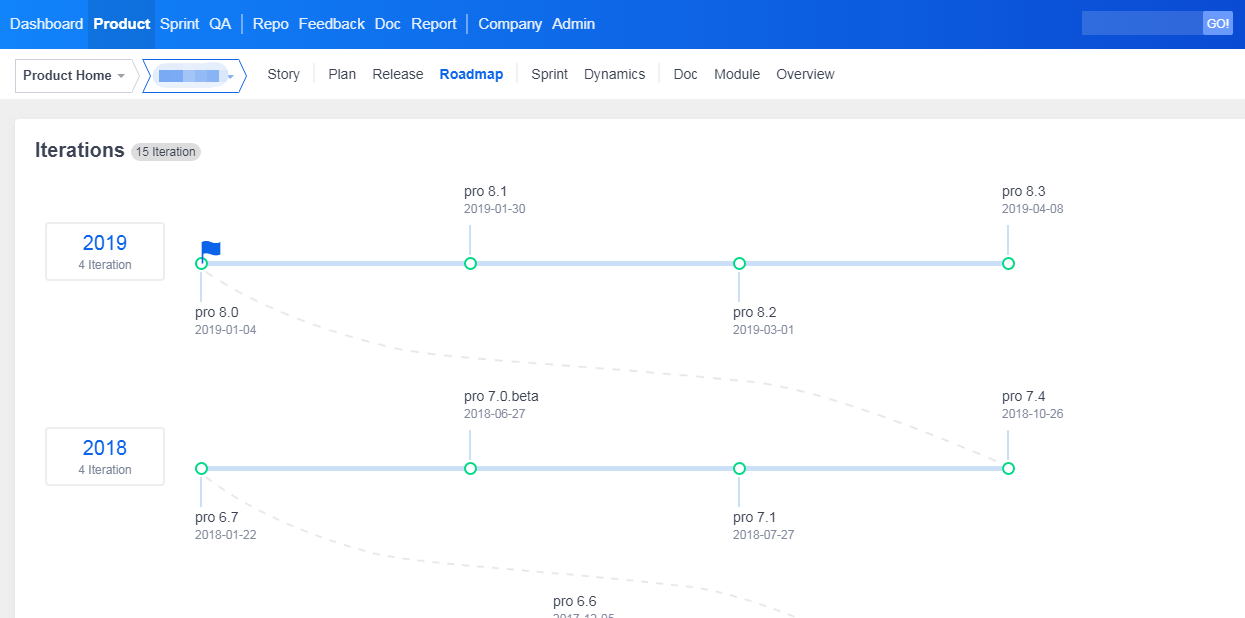 You can also mark a release as a milestone. A milestone symbolizes an achievement, is one of the most important aspects of project planning, because project milestones are the most visible indicators of project progress toward its objectives. Failure to meet a milestone indicates that a project is not proceeding to plan and usually triggers corrective action by management.