ZenTao ManualBook Info
1

Introduction

2

Installation

3

Update

4

Users and Groups

5

Quick Start

6

Basic Application

7

Advanced Application

8

Configuration

9

Customization

10

MIsc
Release Plan
2015-09-11 10:13:58
azalea
3232
Last edited by Renee on 2018-11-14 15:40:01
A product needs to be planned and set priorities. Therefore, it is necessary for product managers to do plannings.
For product managers, release plan will help them to plan, set and adjust the priorities of stories.

For co-workers from other departments and external clients, the release plan will help them know the progress of product development, thus

arrange their work accordingly.

Plans can help linking stories, if you want to link stories to a project.
1. Create a plan
1.1 Go to
Product
->
Plan
and click
Create Plan
.

1.2 Fill in the blanks and click Save.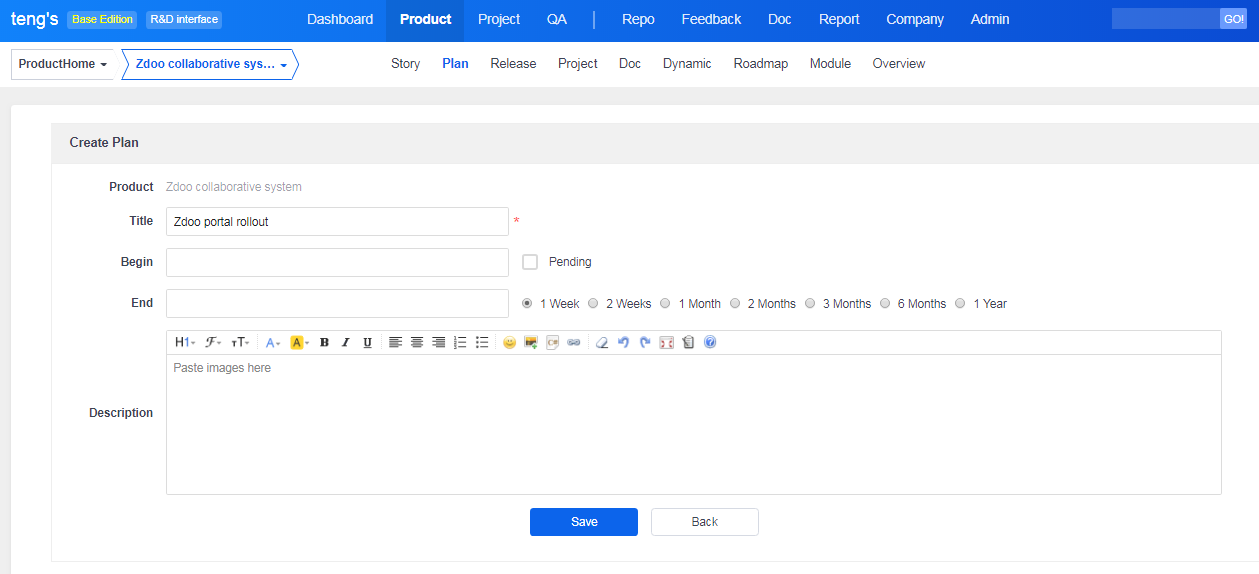 2. Link to story

After creating a plan, you can link it to stories. You can find the Link button in Actions.

You can also click the plan and link to stories in the detailed page.

You can also link stories to plans when adding a Story (overdue plans will not be listed).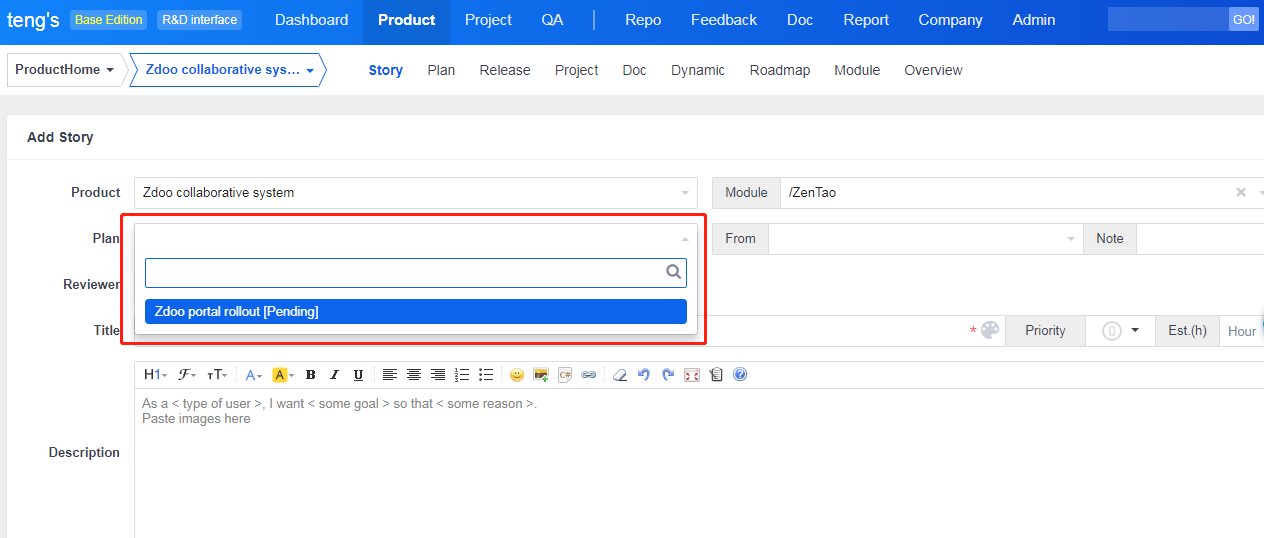 3. Relations between plans and projects
There are no strong relations between plans and projects in ZenTao. If a development team function really well in both planning and execution, a plan should correspond with only one project. This is just an ideal situation. Usually, most stories are linked to one plan and meanwhile linked to stories of other plans.