Required Field
2018-04-08 09:16:04
Renee
5464
Last edited by Taotao on 2020-06-17 15:45:12
Share links
With ZenTao 9.6+, users can customize required field.
Log in as Super Admin, and go to Admin->Custom->Required Field. You can check fields and set fields as required at your will.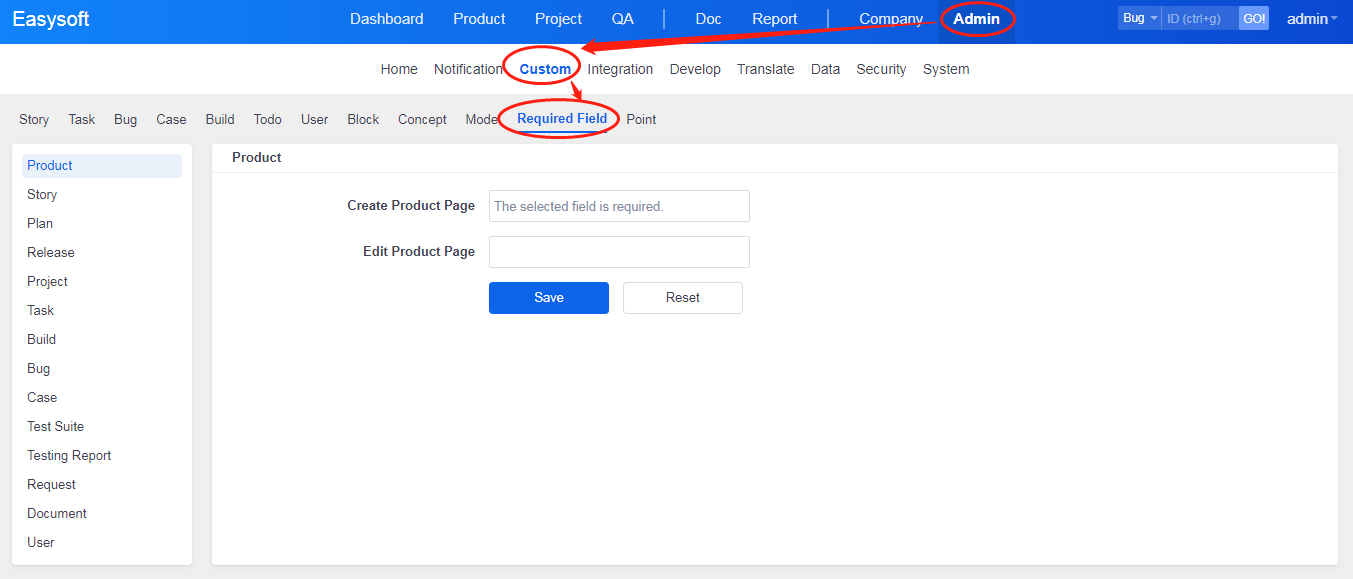 Currently, fields on the following pages listed can be set as required, including
Product: Create Product, Edit Product

Story: Create Story, Change/Close/Review Story

Plan: Create Plan, Edit Plan,

Release: Create Release, Edit Release

Project: Add Project, Edit Project

Task: Create Task, Edit/Finish/Activate Task

Build: Create Build, Edit Build

Bug: Report Bug, Edit/Solve Bug

Suite: Create Suite, Edit Suite, Create Case Lib, Create Case

QA Report: Create Report, Edit Report

QA Slip: Submit Test, Edit Build

Document: Create Doc, Edit Doc

User: Add User, Edit User

Let's take Create Product as an example to see how to set required fields. Firstly, set Product Line, Product Owner, QA Manager, Release Manager, Type, and Description as required fields when Create Product. Then click Save. Note: The required fields by default, such as Name and Alias, cannot be deleted from required fields.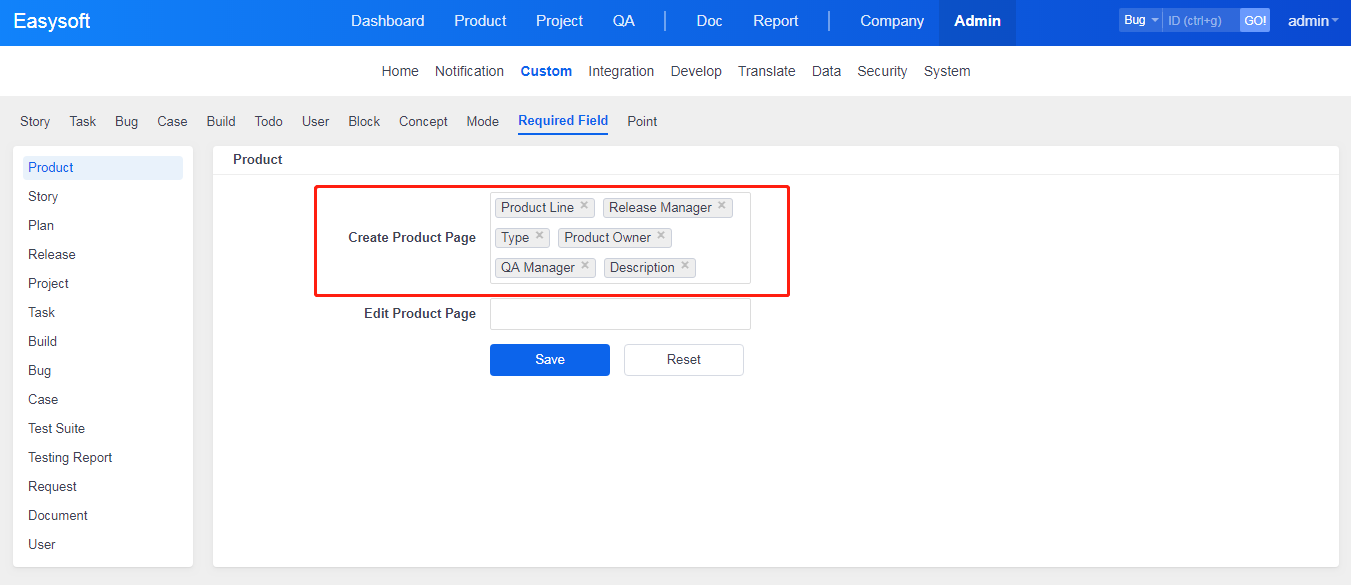 The page of Create Product, you will see the customized required fields below.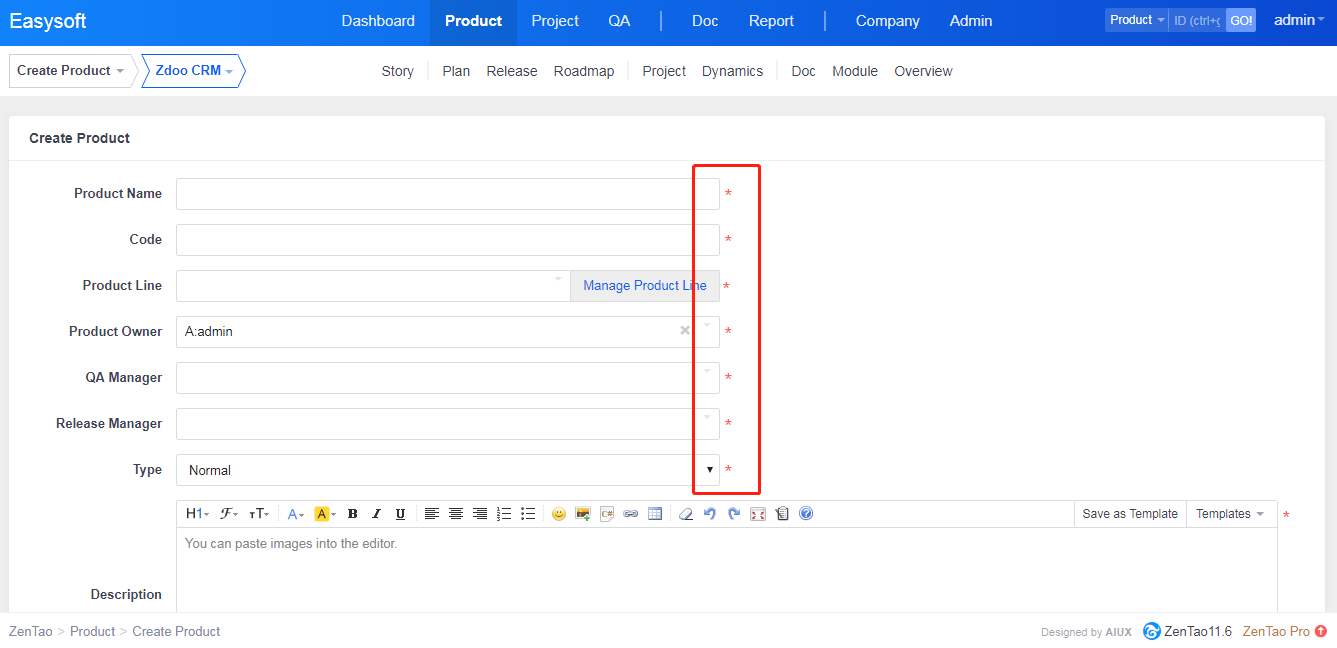 Once a field is set as Required, a red asterisk will be added to it. All required fields must be filled, then the product can be created. A customized required field is quite flexible, so you can set it according to your actual situation.
Click Reset to restore all required fields to default settings.