Source Code Installation (for all systems)
2015-09-09 16:14:35
azalea
21715
Last edited by Hongyan on 2021-12-28 08:52:43
Share links
Summary : Except for the one-click installation packages, you can also install the ZenTao runtime using source code package.
In addition to our one-click installation package, you can also deploy the ZenTao runtime environment when installing the source package.
1. Deploy PHP and MySQL runtime environment
There are many installation guides for PHP and MySQL, but you should pay attention to the following:
1.1 ZenTao requires modules like
pdo
,
pdo_mysql
,
json
, and
filter
, so make sure that PHP environment can load these modules.
1.2
Linux + Apache + PHP(5.3/5.4/5.5/5.6/7.0/7.1 + MySQL(5.5/5.6)/mariadb
is recommended, followed by Nginx, while IIS+PHP is not recommended.
1.3 On Linux, it is NOT recommended to compile and install PHP. You'd better install the PHP with a built-in Package Manager.
2. Download ZenTao source code
2.1 Download the latest source code (.zip file) from the
ZenTao official website
.
2.2 Unzip to get 'zentaoalm' directory. Copy to the directory corresponding to the webserver (see the configuration file of the webserver for details), such as 'www' or 'htdocs' of Apache.
2.3 Visit http:// IP:PORT/zentaoalm/www/index.php and it will automatically start the installation.
3. Installation Steps
3.1 Welcome splash
3.2 System checkup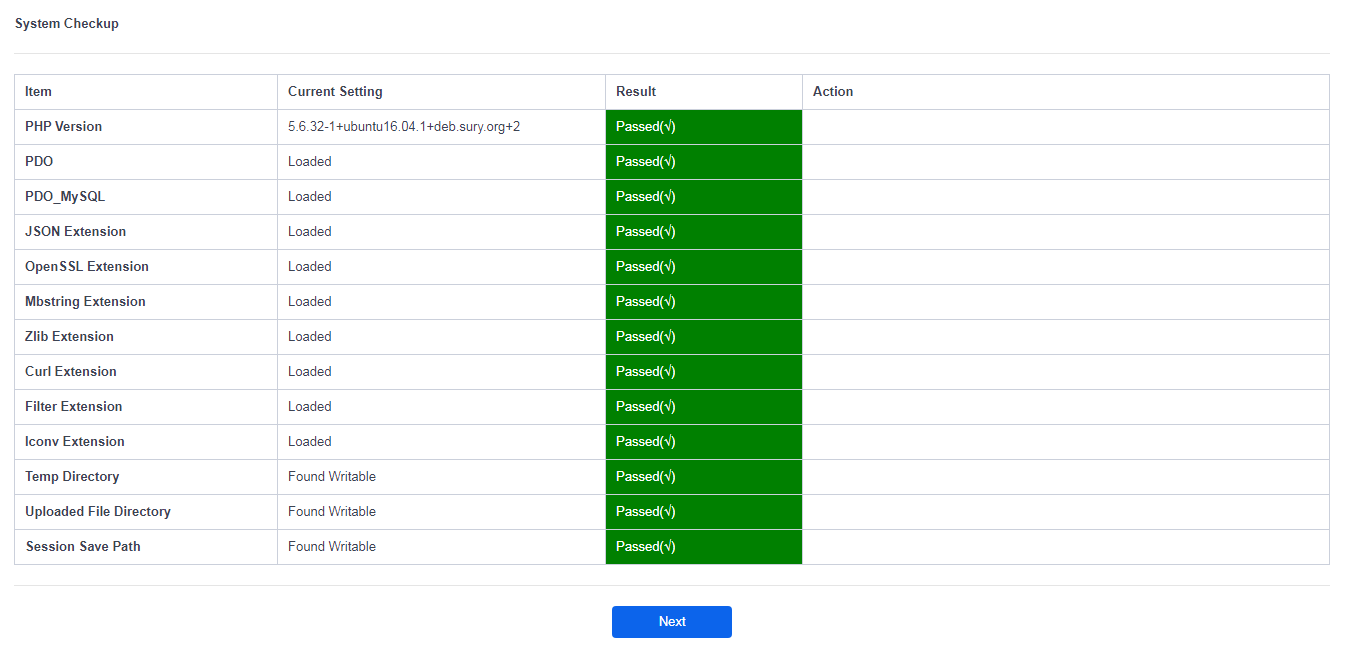 3.3 Database configuration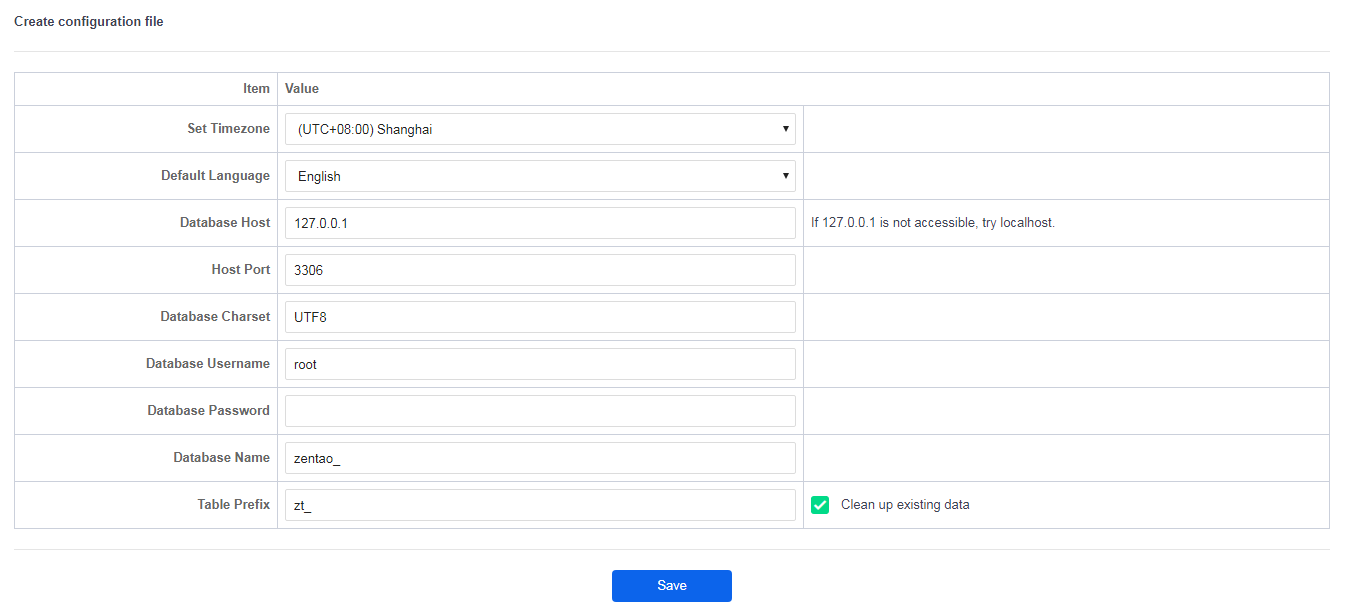 3.4 Admin account

3.5 Finish Installation

4. Notes
If you access http://ip:PORT/zentaopms/www/install.php in the Apache environment, the following error message pops out, you can delete the .htaccess file in the code and try again.

In the Linux:
[root@localhost zentaopms]# ls -la www/.htaccess 
-rw-rw-r-- 1 root root 788 1月   4 13:46 www/.htaccess
[root@localhost zentaopms]# rm -rf www/.ztaccess
In the Windows: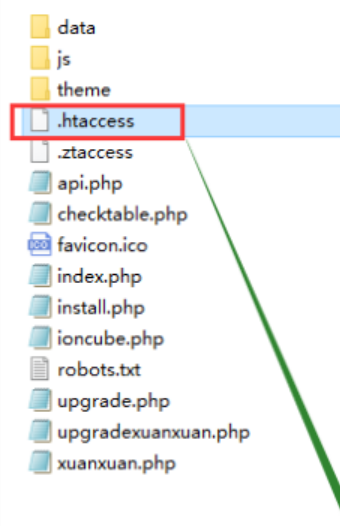 5. Reuse your Apache and MySQL (Optional)
Try Zdoo (our team collaborative product)) and Zsite (our CMS product).