Beginner
2022-01-19 18:41:59
Hongyan
1655
Last edited by philip on 2022-01-24 10:09:20
Share links
Summary : Beginner's guide
Beginner's guide
Beginner guides have been added to Zen Tao since ZenTao 15.5. By completing a series of tasks to quickly understand the basic usage of Zen Tao, users can exit the tutorial at any time.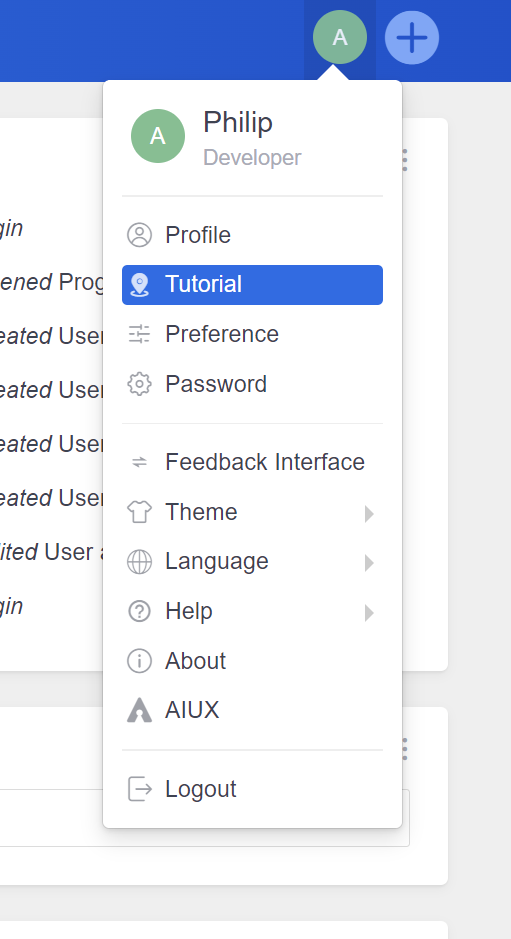 Take the novice tutorial in the new program management mode as an example. Click on the avatar - "Beginner Guide" - "Start Now".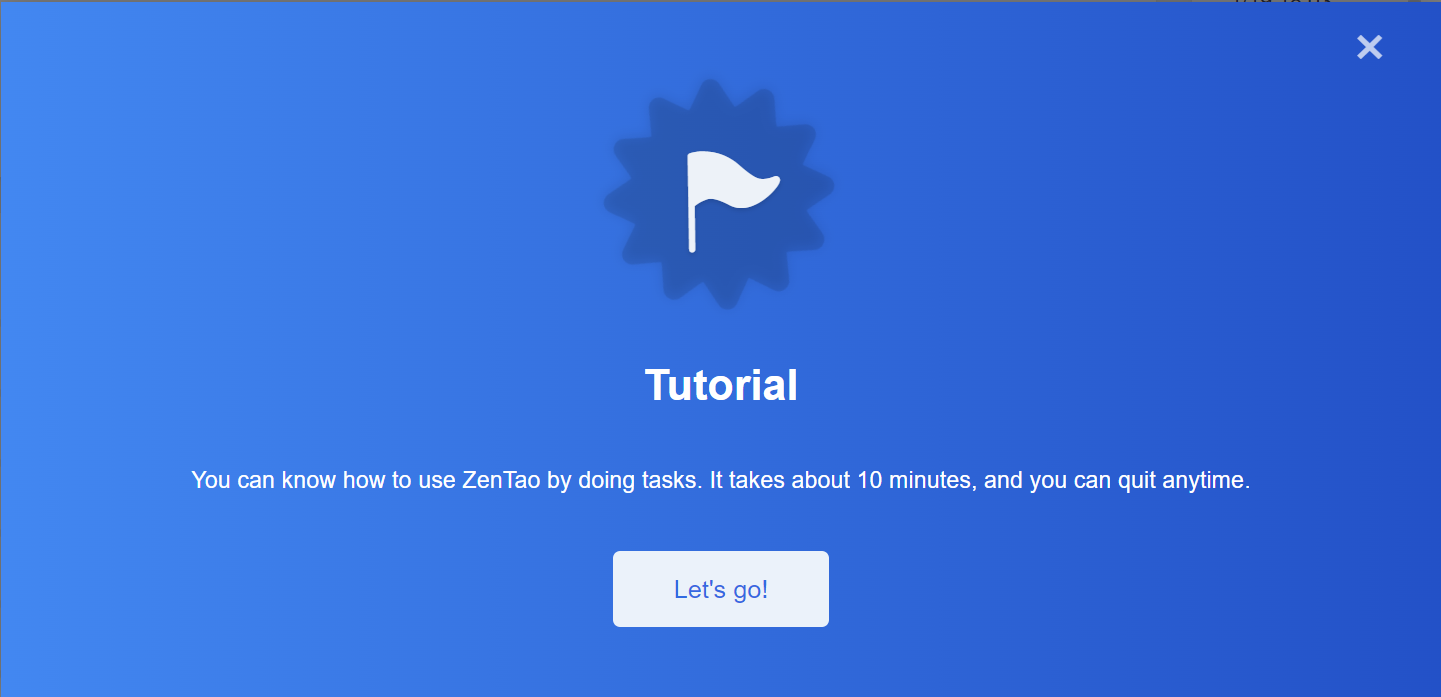 The task guide will appear on the right side of the page. The user clicks the Zen Tao page according to the highlighted prompt to complete the task.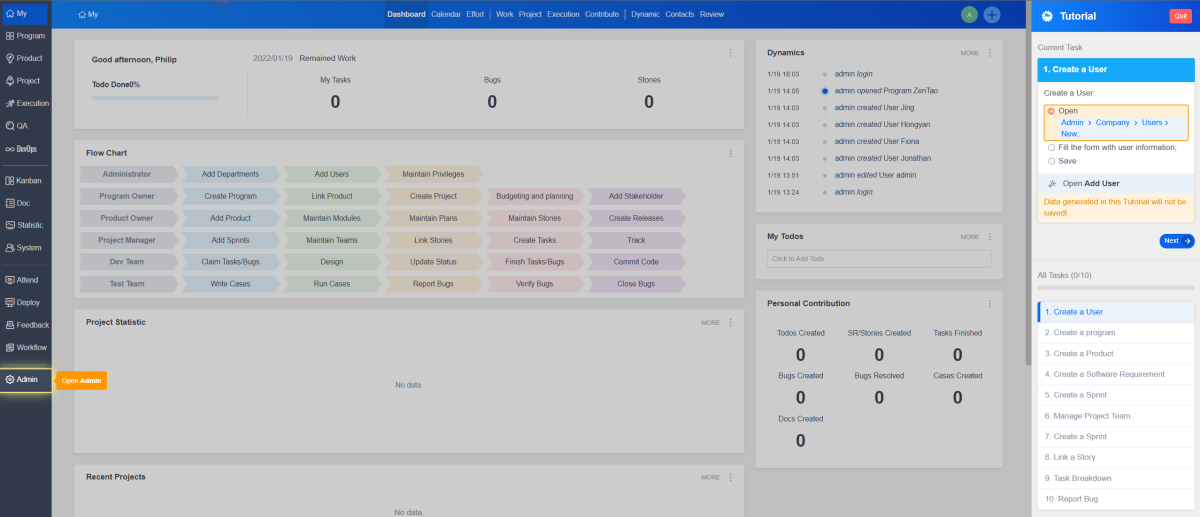 The novice guide in the new program management mode includes a total of 10 tasks.

Note:

The data generated during the beginner's tutorial will not be saved.
It takes about 10 minutes for users to complete all tasks, or they can click the "Exit Tutorial" button in the upper right corner to exit at any time.
After the novice tutorial entry in the welcome block is closed, it can be reopened by clicking on the user avatar - "novice tutorial".
If the classic project management mode is selected when installing ZenTao, there are only 8 tasks for the beginner tutorial, as follows: