Create a Program
2022-01-27 16:45:56
Hongyan
1890
Last edited by philip on 2022-01-27 16:46:23
Share links
Summary : Create a Program
Create a program
A program is a set of interrelated and coordinated projects that are managed at the highest level and belong to a strategic concept. It can carry out multi-level project management and help managers to formulate strategic directions and allocate resources from a macro perspective. At the same time, it supports hierarchical authorization, and the project set and the following sub-project sets and projects can be isolated from each other through permissions.
Under the Programs module, you can "Create Program" and "Create Projects".
1. Create program
Click "Create Program" to enter the page to fill in the relevant information of the program.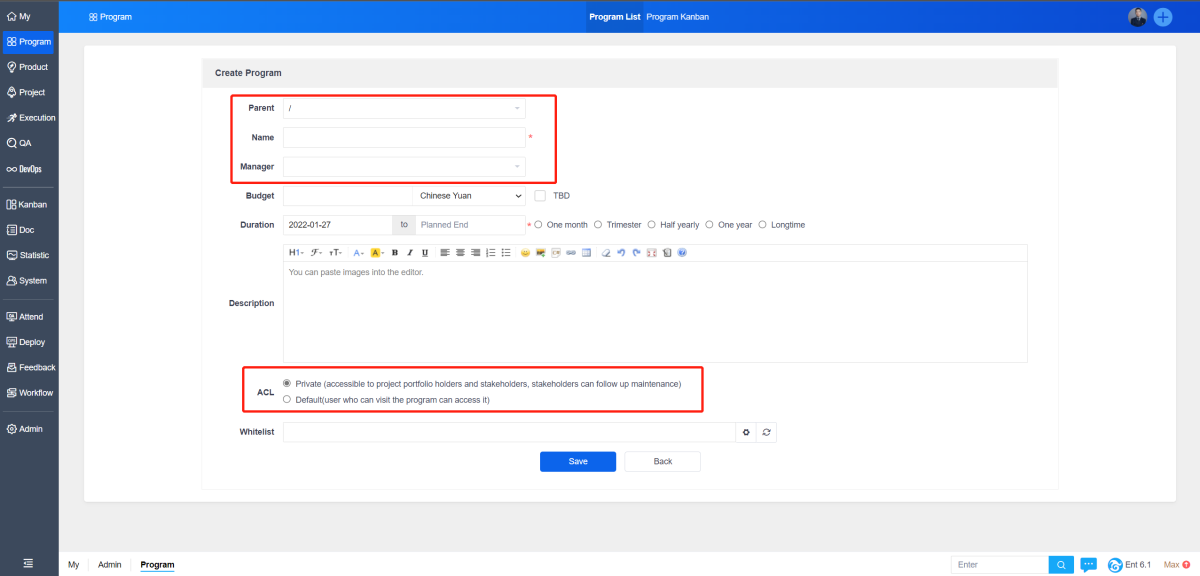 Note:
Select an existing program as its parent program, or create a completely new top-level program.
When setting access permissions, you can make it private, public, or add a whitelist.
ZenTao provides budget management for programs, which can be filled with your budget or set to pending.

After clicking "Save", it will automatically return to the program list. You can operate the program through the buttons in the operation section, including starting, suspending, closing, editing, and deleting the program, and you can also create sub-programs for the program.

2. Create a project
Click "Create Project" to enter the project creation page. You can select an existing program or an independent project.
You could choose the project type between "scrum" and "waterfall"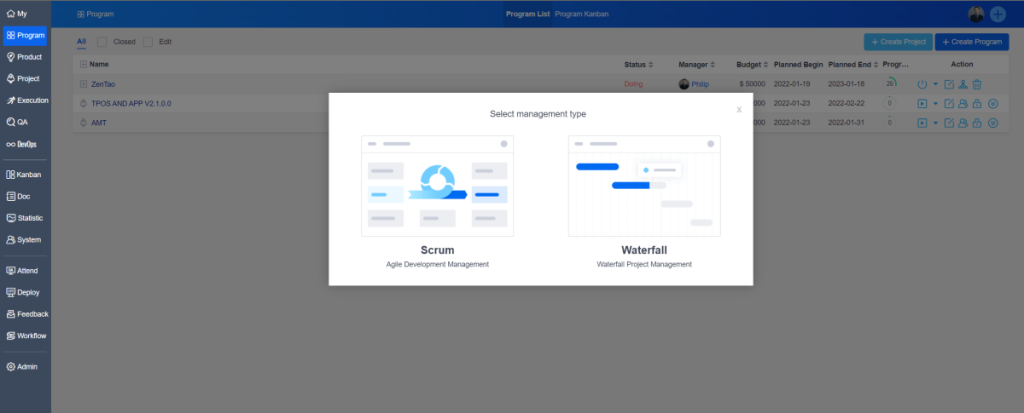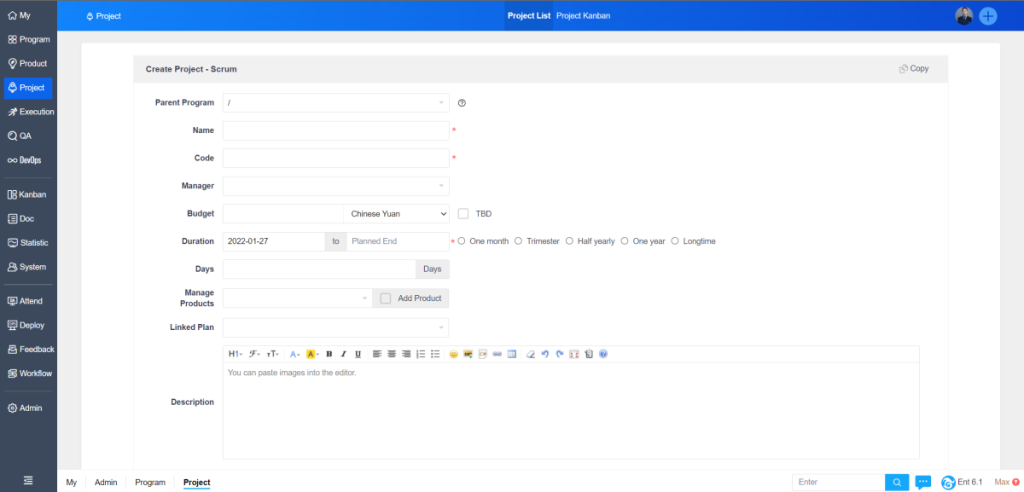 After clicking "Save", it will automatically return to the program list. You can see that the independent project and the program are in the same level structure.

Projects, whether subordinate to a program or independent, can be viewed under the Projects module.