Tracking Progress
2022-01-10 18:45:56
Hongyan
1294
Last edited by philip on 2022-06-23 22:45:16
Share links
Summary : Tracking Progress as product owner
Ⅰ.View all products
1. Product dashboard


Under the product module, the dashboard displays an overview of all products in the ZenTao system, including product development needs, plans, and the number of releases.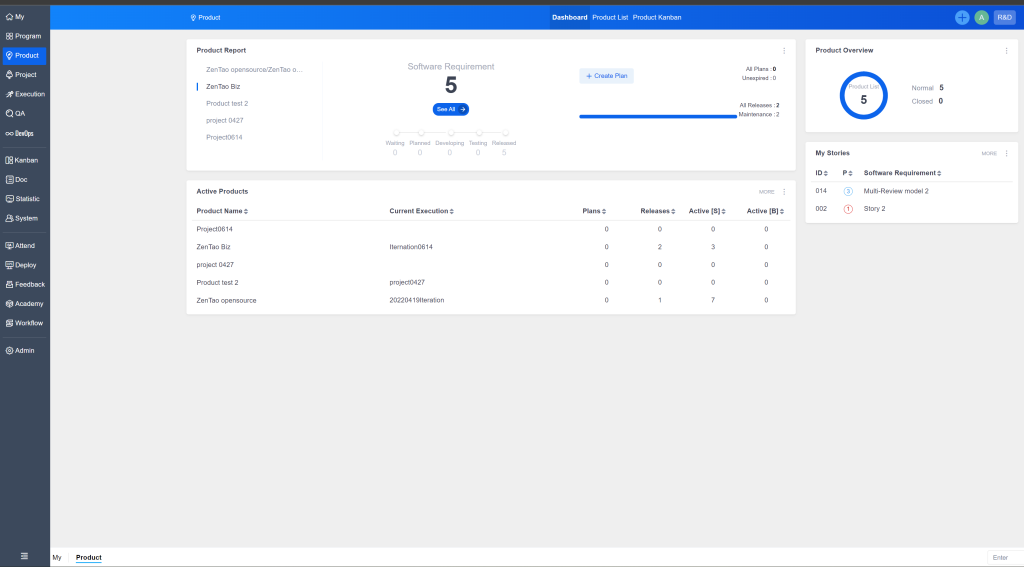 2. Product list
In the product list, you can also view the status and completion rate of R&D requirements, the status and repair rate of bugs, and the number of product plans and releases by default.


3. Export product list
Click "Export" to export the product list.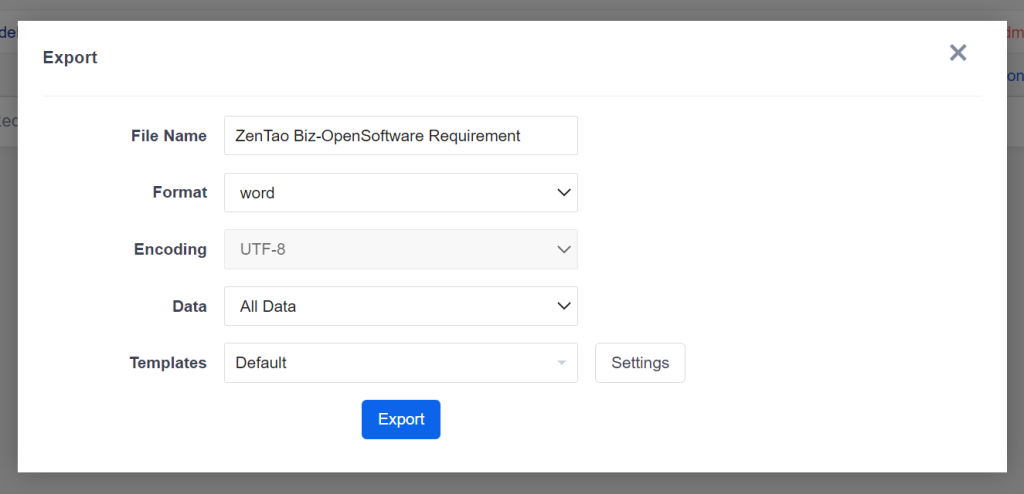 Note:
File type: csv\xml\html
Encoding: UTF-8\GBK
Data to be exported: All records\Selected records
Ⅱ. View a single product
1. Dashboard
On the product's dashboard page, product managers can view the product's roadmap and team dynamics.

2. Plans, releases and roadmaps
You can also view the product's progress through Plans, Releases, and Roadmaps under the product.
The roadmap shows released versions and unexpired plans.

3. Matrix
In "Product" - "Matrix", you can view R&D requirements and their related tasks, use cases, and bugs.


4. Dynamic
All actions related to the product are displayed in the feed. You can view the operation records of the product within a specified period or a certain user through different tags and users.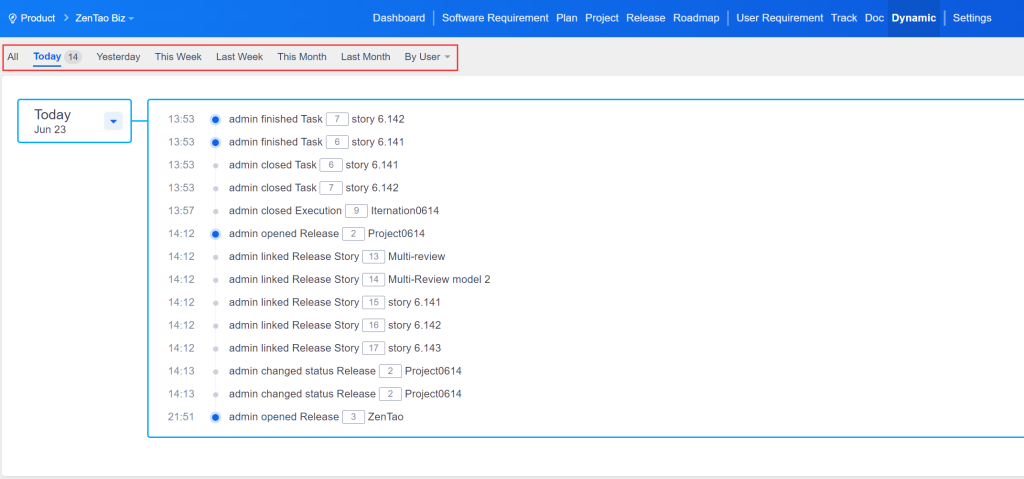 Ⅲ. Product Kanban
ZenTao 15.5+ added Product Kanban. The product owner can use the product kanban to understand the plan, progress, release and related projects and execution of the product kanban.