Edit Departments and Team Members
2022-01-10 18:11:44
Hongyan
1719
Last edited by philip on 2022-01-25 18:26:17
Share links
Summary : Edit Departments and Team Members
Maintenance Organization
1.Administrator of Zen Tao System
There are three types of administrators in Zen Tao:
Super administrator: The user whose ID is 001 in the Zen Tao system has all permissions, and all operations are not controlled by permissions.
System administrator: The administrator of ZenTao system, has all the permissions in the permission list.
Project administrator: The project leader automatically has project administrator rights
After successful installation of ZenTao, you need to log in to the set super administrator to add maintenance organization departments and users.
2.Maintenance Department

2.1 Maintenance department

Under "Admin" - "Member", you can maintain the organization's users, departments and permissions.
Before adding users, you need to create the department first. Click Admin--Member--Department, you can directly add and edit departments.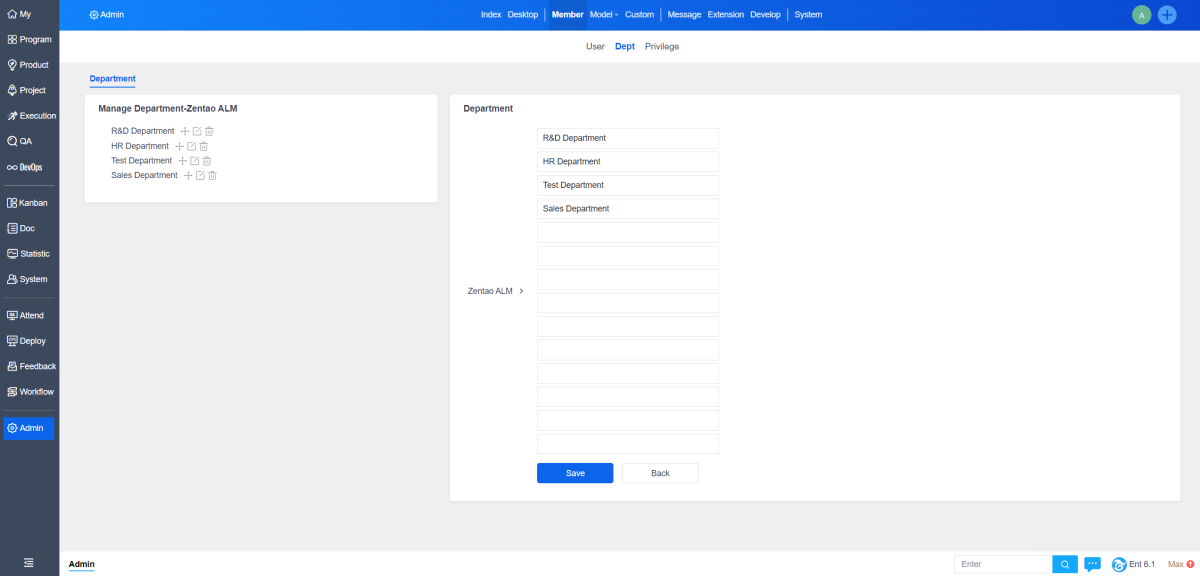 2.2 Add users
With the department structure set up, user maintenance can now be performed.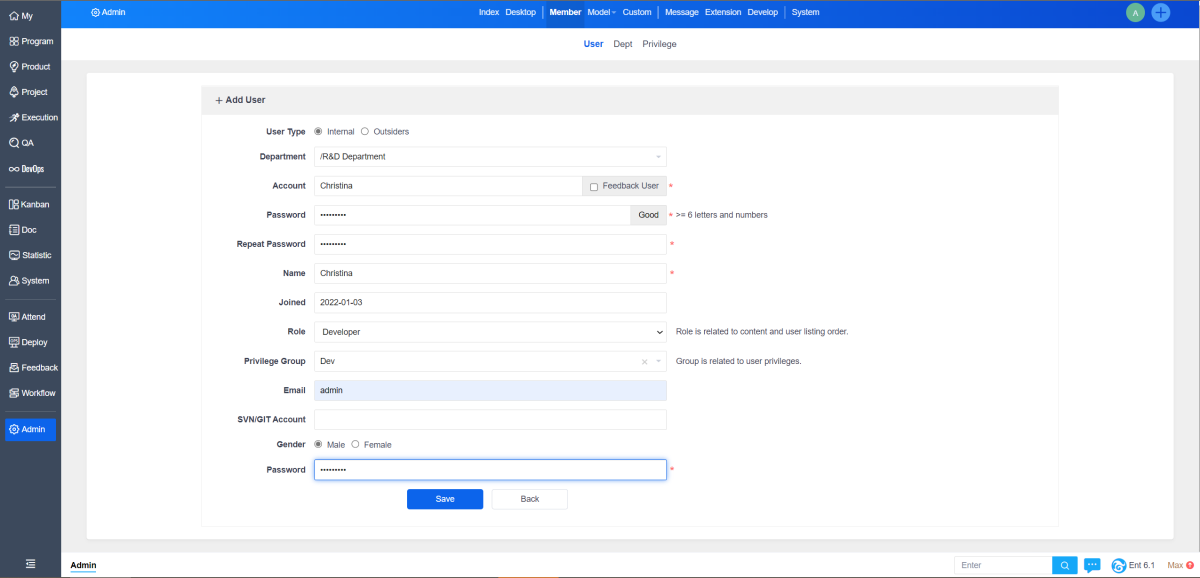 Note: Permission grouping can be set in "Person" - "Permission", which can be specific to the permission of an operation action.
In the "Password" section at the bottom of "Add User", enter the password of the user currently performing the operation of adding a user, and click "Save". Automatically return to the user list, you can see the user just added. Batch add are also possible.

3. View organizational information
In the ZenTao "Systerm" module, you can view the organization's members, dynamics, and set up basic information about the organization.


Click the name of the systerm--team list to view the user's information.
The current user can only view the information of users in this department.


Click "Systerm" - "Dynamic" to view all operations in the ZenTao system. By default, the activity of the day is displayed. Dynamics can be viewed by filtering for users, products, projects, sprints, and more.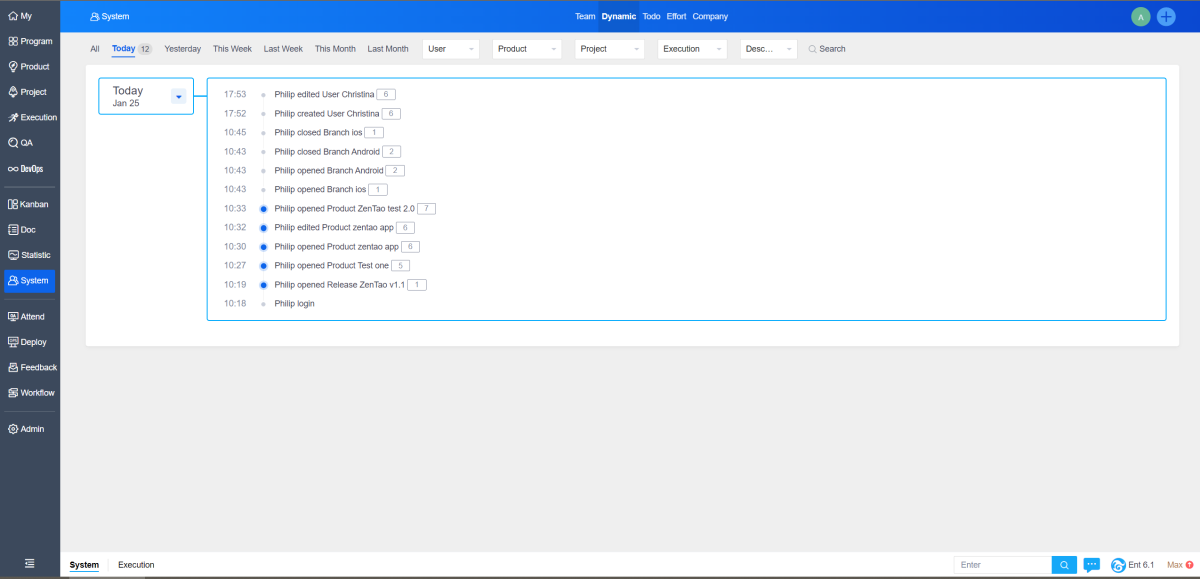 Under "Organization" - "Company", you can edit the basic information of the company and set whether to allow Guest login.