Create a Release
2022-01-10 18:45:56
Hongyan
1255
Last edited by philip on 2022-06-23 22:00:56
Share links
Summary : Create a Release as a product owner
Click Release - Create Release.

Fill in the release name and select the version to be tested. You can also set whether this release is a "milestone".
Click "Save" to enter the release details page. Need to link stories, resolved bugs, and left bugs for this release. You can "search" by setting conditions, and then associate in batches.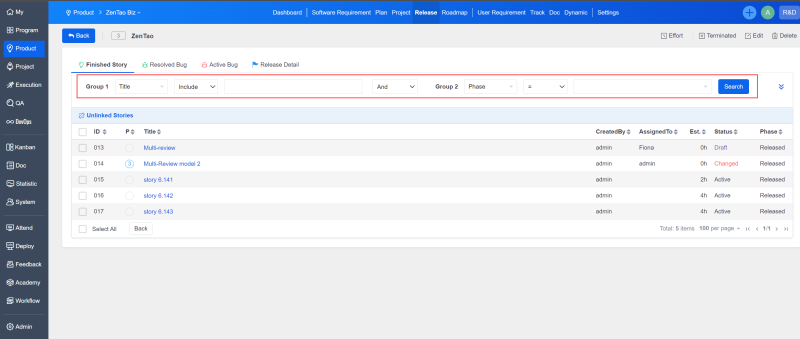 You can also edit, delete, and stop maintenance on the release details page.