Add Integrally
2022-01-19 18:42:43
Hongyan
1608
Last edited by philip on 2022-01-24 13:50:15
Share links
Add Integrally
Since ZenTao 15.5, global add has been added to the right side of user avatar. Take the global addition in the new program management mode as an example. Click "+" and a drop-down menu will appear.

Global Add allows users to directly enter the page for adding to-dos, bugs, requirements, tasks, use cases, documents, and implementations, projects, products, and programs by clicking "+".


Note:

If an addition does not appear, please contact your administrator to verify that you have this permission.
The global additions displayed in the two modes are different. In classic management mode, the global additions are as follows: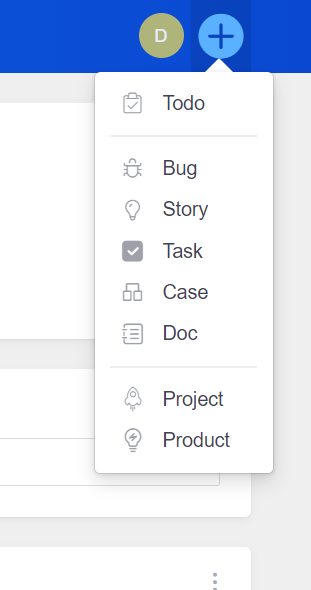 For example, click "+" - "To Do". Go to the "Calendar" page.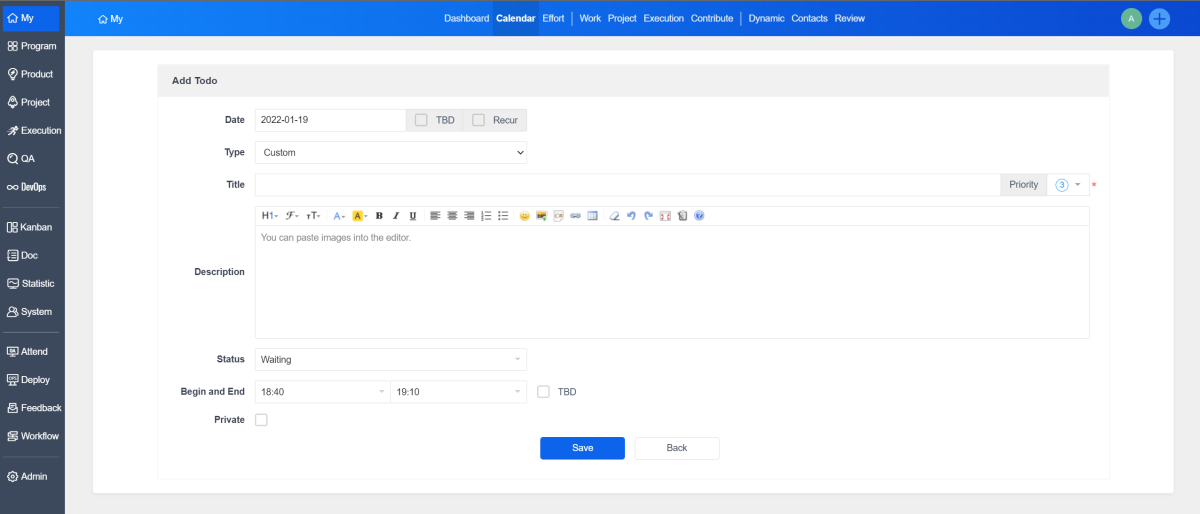 Click "Save" to return to the calendar page.