Navigation Bar Adjustment
2021-05-13 09:15:53
Taotao
2323
Last edited by Hongyan on 2022-03-21 15:01:37
Share links
Summary : The top navigation bar is the entrance to each module, including Dashboard, Program, Product, Project, Code, Document, OPS, Feedback, Company, Admin, etc. Try ZenTao Max free for 2 months! (Limited to 10 developer users and 20 lite users)
The ZenTao Max has undergone major adjustments in the navigation structure.
1. ZenTao Max moved the top level navigation bar to the left
The top navigation bar is the entrance to each module, including Dashboard, Program, Product, Project, Code, Document, OPS, Feedback, Company, Admin, etc.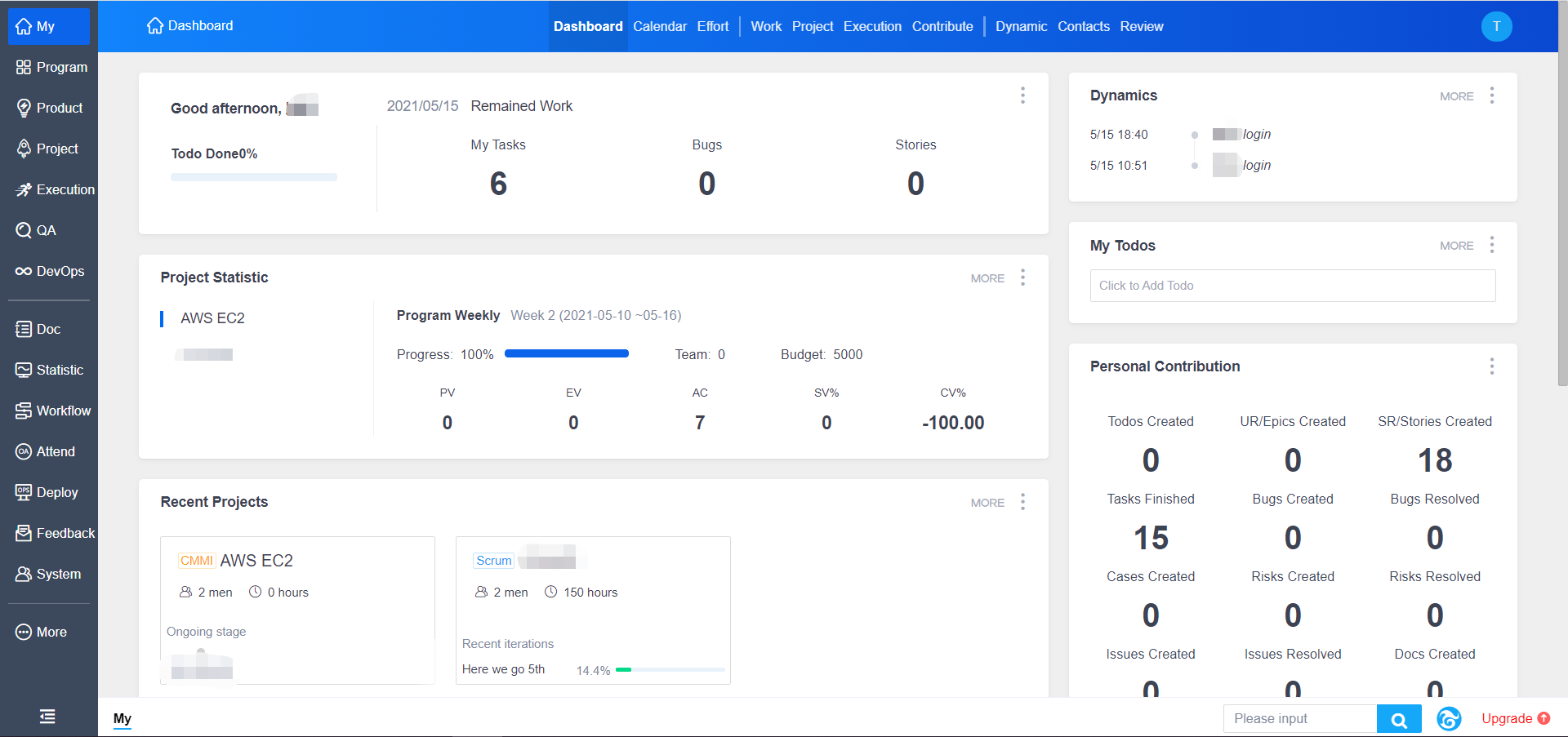 2. The top level navigation on the left can be expanded and collapsed.