1.

A Brief Overview of ZenTao

2.

Best Practices Comparison: ZenTao VS Jira

3.

Use cases Comparison: ZenTao VS Jira

4.

Get started with ZenTao

5.

Import Jira Data to ZenTao Tutorial

6.

Reference: Glossary of items in ZenTao VS Jira
Best practices of Roadmap in ZenTao vs Jira
2022-08-04 14:24:46
WANG JING
866
Last edited by Yujia Li on 2022-11-09 09:40:08
Share links
Summary : Introduction to the goals and functions of the roadmap, how to use the roadmap in ZenTao, and the difference between ZenTao and Jira in the "roadmap" feature.
1. Getting started with roadmaps
The fundamental purpose of the product roadmap is to illustrate your team's strategic vision for the relevant stakeholders.
Before the prevalence of the agile methodology, a product roadmap much less fluctuated in a product's lifetime. The timeframe of a roadmap can be 18 months or longer. In the age of agile development, however, a roadmap has shorter timeframes and more frequently adjusted in order to accommodate changing priorities and market opportunities. "Even though your developers will focus less on product vision and revenue potential, it is smart practice to include relevant milestones and requirements the other departments are facing, so your developers understand your specific deadlines and requirements."
Goals of Roadmaps
Describe the vision and strategy
Provide a guiding document for executing the strategy
Get internal stakeholders in alignment
Facilitate discussion of options and scenario planning
Help communicate with external stakeholders, including customers


2. Get started with Roadmaps in ZenTao
Jira doesn't have a Gantt chart so they use a roadmap to define the order of tasks in a project. A high-level roadmap is also a tool for execution of strategic goals across departments and teams. By linking the sequence of projects of different teams in different departments. Ensure the implementation of corporate strategic goals.
The task sequence relationship in the project in Zen Tao can be represented by the Gantt chart.

Links for cross-departmental and team projects. ZenTao uses programs to manage. A program is a collection of interrelated and coordinated projects. It is at the highest level and belongs to the concept of a strategic level.
It has multi-level project management, helping managers to form strategic directions and allocate resources at a macro level. At the same time, it supports hierarchical access control, and the project set and the sub-projects and projects below can be separated by privileges.
As shown in the figure, the program has the highest level, under which one or more sub-programs, products and projects can be managed. Products can only be linked to the top-level program. program and project concept

Roadmap in ZenTao
Dev teams, product teams, and agile teams of all types can hence all get a lot out of using a ZenTao roadmap. ZenTao roadmap is a key tool for agile teams and should illustrate both what the team is working on and why.
In ZenTao, plans and releases constitute the roadmap of a product. With the roadmap feature, you can have an intuitive understanding of the previous builds and future plans of the products. As shown below, the green part represents the previous builds while the yellow part represents future plans. Clicking a build or a plan, you can get its detailed information of the story.

Clicking the green circle, you can get its detailed information of that build, such as finished stories, solved bugs,remained bugs and its overview.
You can also mark a release as a milestone. A milestone symbolizes an achievement, is one of the most important aspects of project planning, because project milestones are the most visible indicators of project progress toward its objectives. Failure to meet a milestone indicates that a project is not proceeding to plan and usually triggers corrective action by management.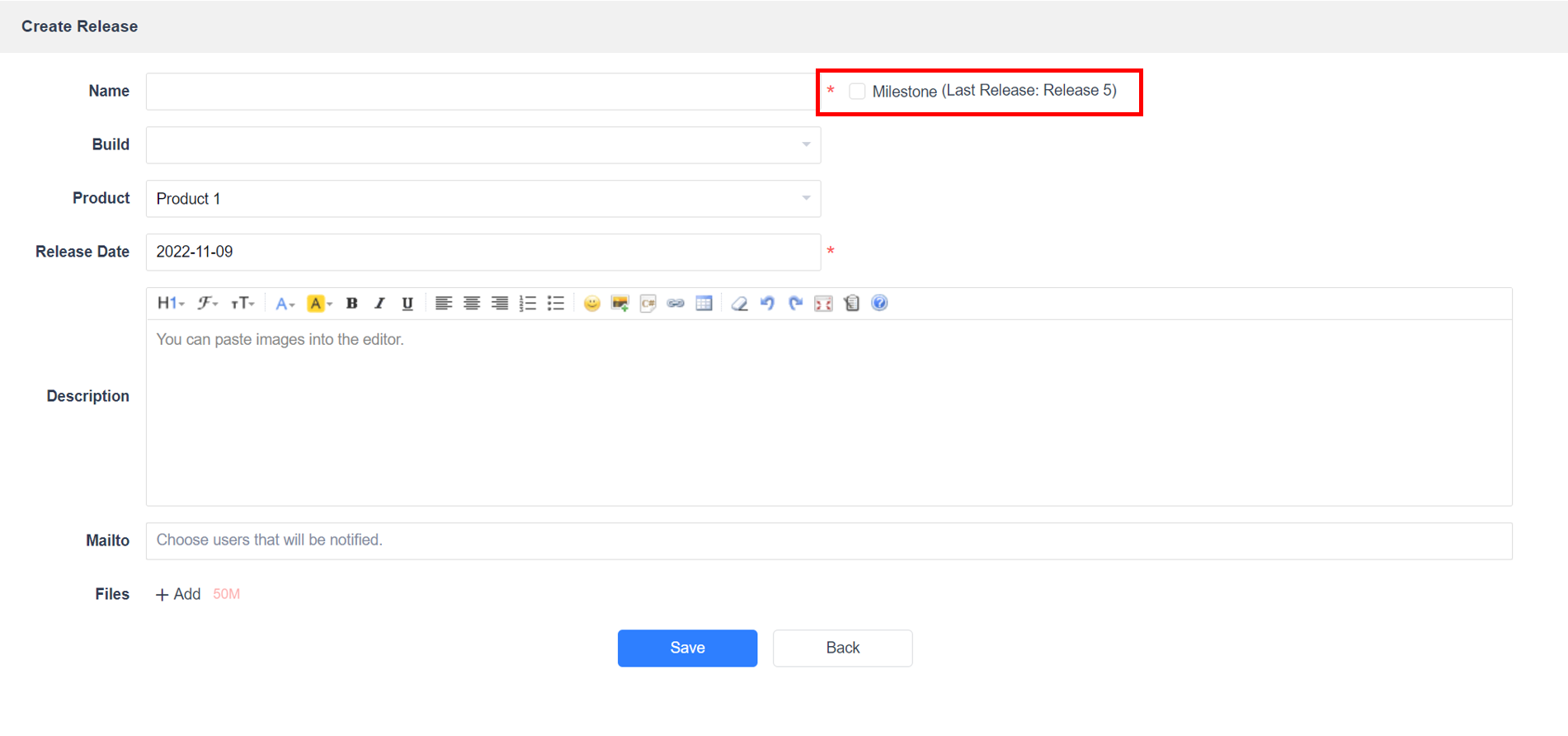 3. The Roadmap in Jira
The Jira roadmap feature, launched in 2018, allows you to visually lay out your work overtime, for example, displaying how a product will develop over a period. What's more, it makes it easy to see how individual tasks mesh together to contribute to the larger project. A further added benefit is the fact that Jira roadmap isn't rigid but can change shape as work is done and as requirements change. All of this simplifies communication within the team and makes planning much easier.
Keep your teams and organization in sync with roadmapping software built to help you release more predictably and stay on target to achieve your goals.
The roadmap view is valuable for creating and planning long-term projects. It visualizes data from your issues in a Gantt chart so that you can manage your team's work within a single project.
Roadmaps can only show issues from one project
Advanced Roadmaps for Jira Software allows you to plan and track work strategically across multiple teams and projects. Designed to empower teams at scale, you can plan based on capacity, track dependencies, manage competing priorities, and explore alternative scenarios with a single source of truth into the current and future health of your initiatives.
Advanced Roadmaps accesses boards, projects, and filters in Jira Software to visualize data in a customizable interface. Functioning as a sandbox environment, you can plan and experiment before updating your original data in Jira Software. In one click you can establish your plan's critical path, explore different variations, and update your Jira Software interface.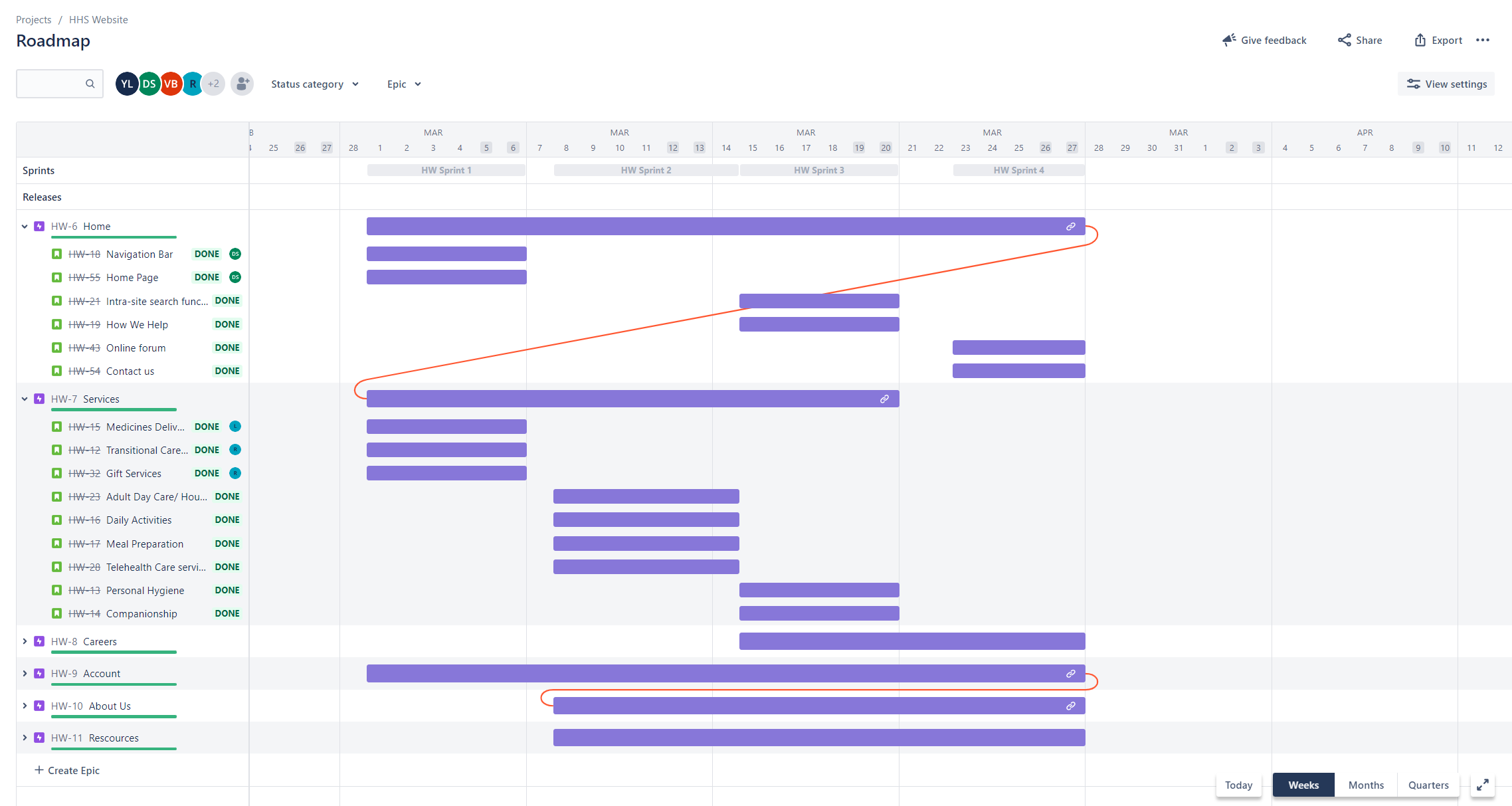 Image source: Roadmaps in Jira Software
The disadvantages of Jira Roadmap: Jira used to achieve the idea of Scrum mainly through burnout charts. Roadmap is a new function added in 2018, which has a poor experience and used by very few people.