1.

A Brief Overview of ZenTao

2.

Best Practices Comparison: ZenTao VS Jira

3.

Use cases Comparison: ZenTao VS Jira

4.

Get started with ZenTao

5.

Import Jira Data to ZenTao Tutorial

6.

Reference: Glossary of items in ZenTao VS Jira
Steps for Importing Jira Data
2022-08-04 14:55:23
WANG JING
878
Last edited by Yujia Li on 2022-12-14 14:24:03
Share links
This feature is only available to super administrators for safety reasons.
Please make sure to back up the database and attachments for both ZenTao and Jira before importing the data. Before starting the import, you need to map Jira to ZenTao. Importing workflows from Jira is not available for now. Jira data can't be imported if the PHP version is below 5.6 due to the low performance for processing imported data. The import process will take a while, please kindly wait patiently.
1. Steps for Importing Jira Data
Export the Jira database if it uses a MySQL database; export the XML format files if Jira uses a non-MySQL database; export Jira's attachment.
Back up the database of ZenTao. Post a reminder of preparing for Jira data import, don't let others access ZenTao during the import process.
The super administrator goes to More - Admin - System - Import Jira, and then selects the import method: Import from database or Import from file.
Follow the prompts to place Jira data, attachments, and files into the specified directory, and make sure the directory has permissions.
Follow the prompts to map Jira to ZenTao: objects, relates, resolution, status, user password, and privilege grouping.
Once finishing all the settings, click Import Data.
Import data from Jira: Select "Admin" > "System" > "Import Jira".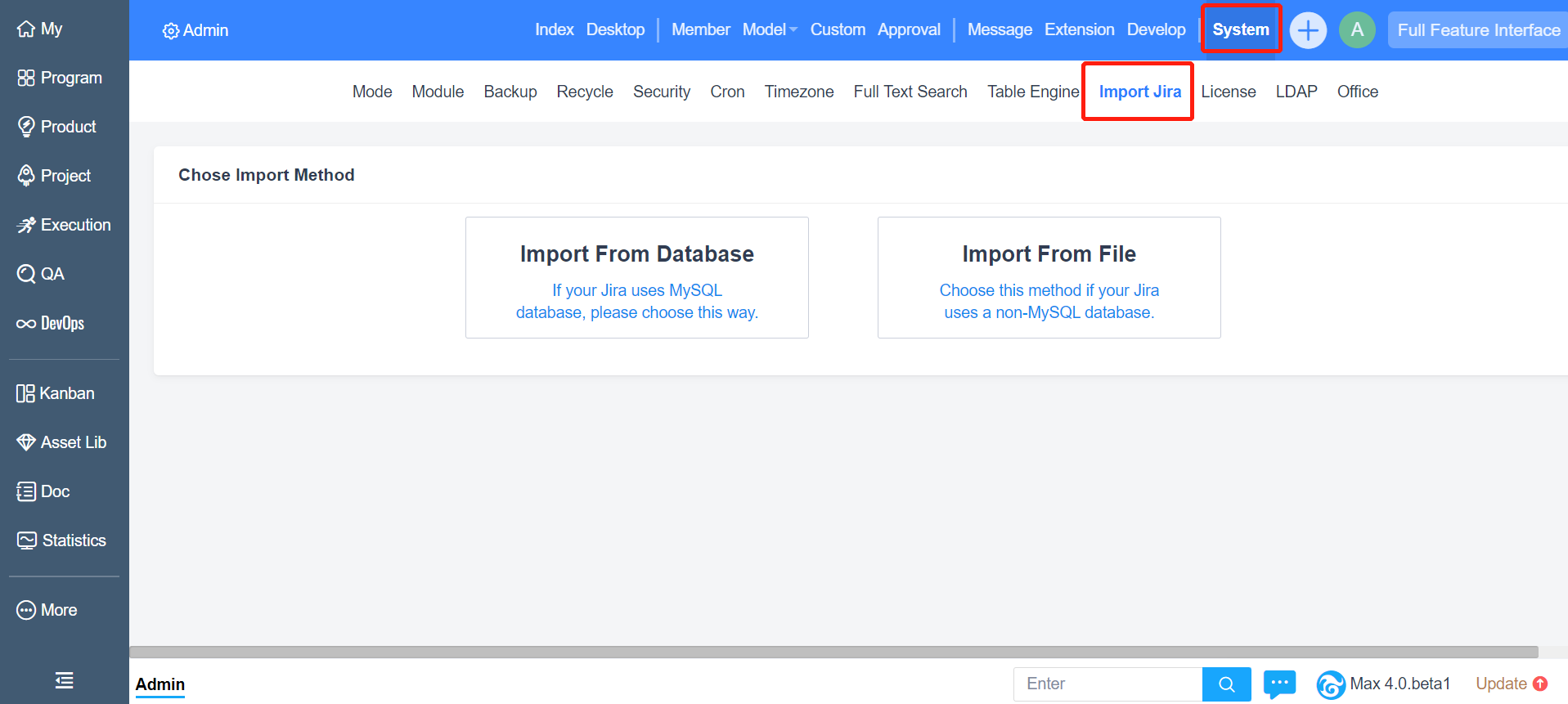 2. There are 2 methods to import Jira's data:
Import from Database (Supported only for Jira users who use MySQL databases)
Import from File (Supported for all Jira users)
3. Import From Database:
Please follow the prompts to place the files and attachments in the specified location.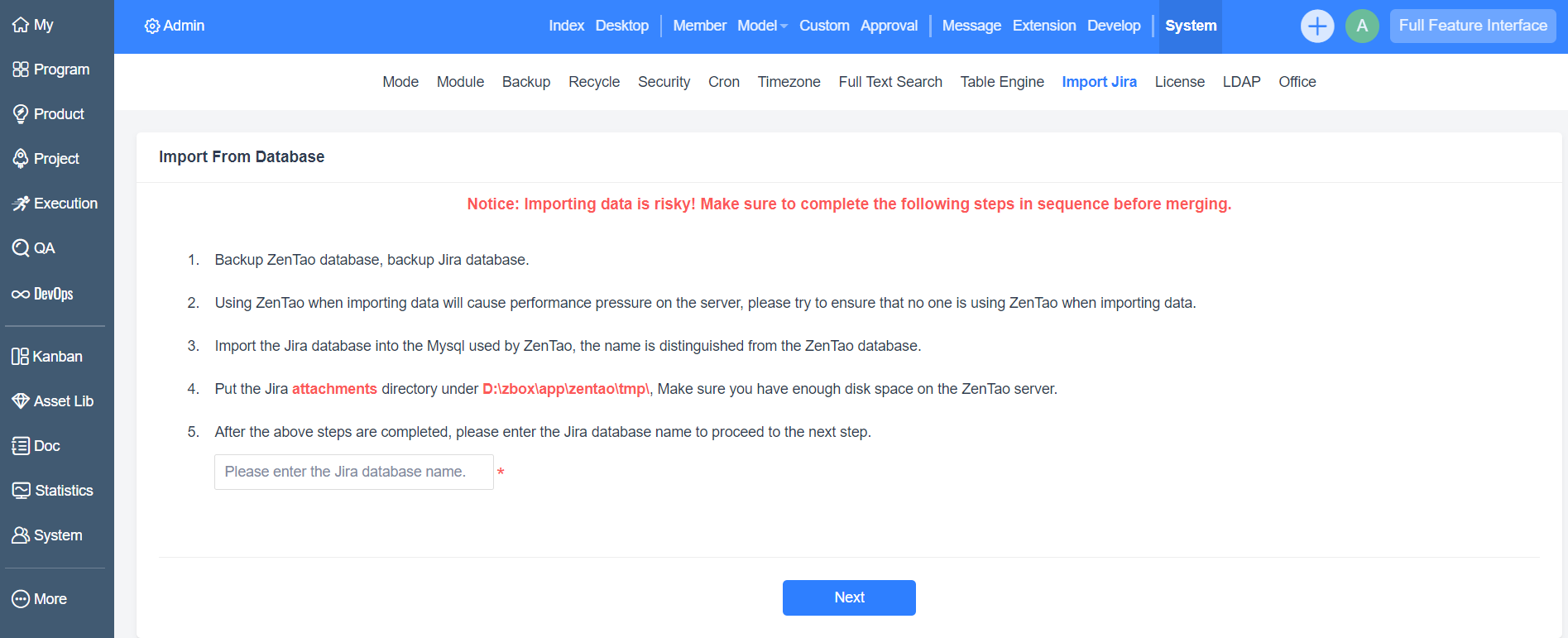 4. Import from file:
You need to go to the directory where place ZenTao, and create a file named jirafile under folder tmp. Make sure that jirafile has permission to read and write directories.