Current Page : Blog Home
How I Used ZenTao And Increased Productivity By 50%
How I Used ZenTao And Increased Productivity By 50%
2022-01-15 16:54:41
ZenTao

Original

1606
Summary : Learn how ZenTao Project Management, which is a free project planning software, managed to increase the productivity of our clients by at least 50%.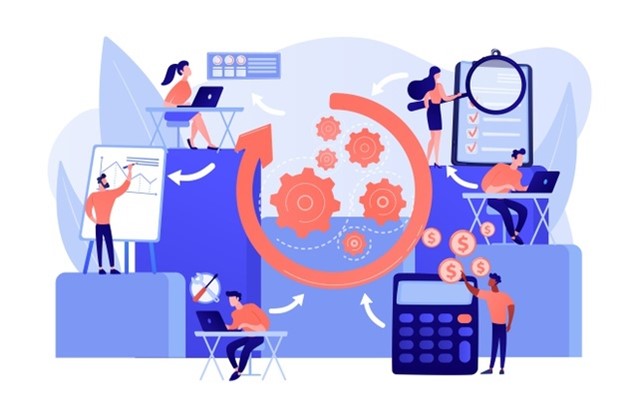 I'm sure many of you have heard about the Pomodoro technique for time management. It's a simple concept where you work for 25 minutes and then take a 5-minute break. I tried it out and found that it worked well for me, but I wanted to find a way to make my breaks more productive. That's when I discovered ZenTao.
ZenTao is a free project management tool that helps me organize my tasks and break them down into manageable chunks. Using ZenTao, I was able to increase my productivity by 50%. If you're looking for a way to manage your time better, I highly recommend giving ZenTao a try.
What is Project Management Software?
Project management software or project management app is a type of software that helps organizations manage projects. It typically includes features such as task management, Gantt charts, time tracking, resource allocation, and collaboration tools. Organizations use project management software to help them plan, track, and report on their projects. This allows them to see where their projects stand, which areas need improvement, and how they can improve in the future.
A project management system is a software program designed for managing, setting goals and deadlines, and keeping track of projects. A free project planning software can help create various types of projects by identifying the task to be completed. Paid project management solutions provide greater storage capacity, more project assignments, and more team seats. But if you want to manage small projects, free project planning software should work out well.
In days past project management meant countless papers with pencils to plan and hours of mental slogging as deadlines approached. In this digital era, project managers must consider implementing project management software tools. Project management systems help manage project management efficiency through tools that automate resource allocation, planning, schedule management, and many others. These features give your agile team a better chance to come up with a project idea. Project management tools can feel expensive and intimidating to invest in, especially for software for small projects that have a limited budget, but they're worth it and can last a lifetime.
ZenTao Project Management: A Free Project Planning Software
ZenTao is a great free project planning software for anyone looking to increase their productivity. ZenTao is packed with features that will help you break down your tasks into manageable chunks, schedule your time better, and track your progress. Plus, it's easy to use and can be accessed from anywhere!
ZenTao is a Free Open-Source Project Management System that helps you manage your tasks and time more efficiently. You can download it for iOS and Android (search 'ZenTao').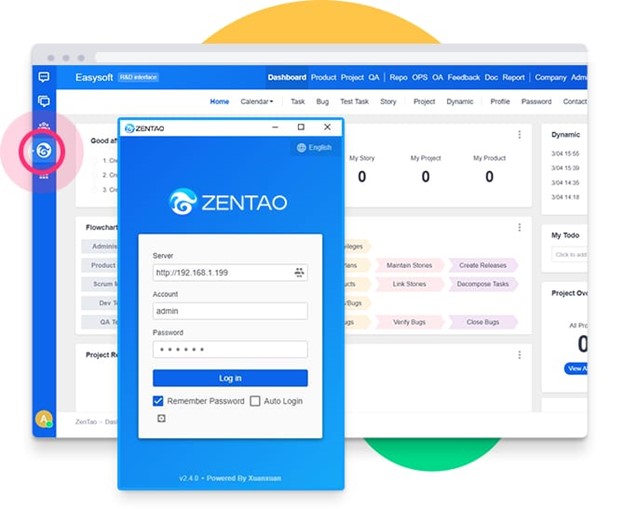 Fig. 1. ZenTao is a free project planning software for any business size
How Many People Are Currently Using ZenTao?
ZenTao is being used in over 100 countries with thousands of users in more than 20 industries. More than 2,500 software companies and tens of thousands of big and small teams around the world use ZenTao project management software to track tasks and organize projects. It also has an extensive user community, so if you ever need help there's usually someone willing to lend a hand!
The free project planning software is available in 24 different languages including English, Japanese, Korean, Portuguese, French, etc.
What Kinds of Project Management Functions Are Included in ZenTao?
ZenTao is packed with features that will help you manage your projects better. You can use it to manage tasks and track their progress, create dependencies between tasks to see whether everything has been completed on time, view a list of all the tasks assigned to you, set milestones for each task so that you can easily keep track of your progress, schedule your time better by scheduling activities ahead of time...etc.
Features of ZenTao
Here are a few of the features that ZenTao has: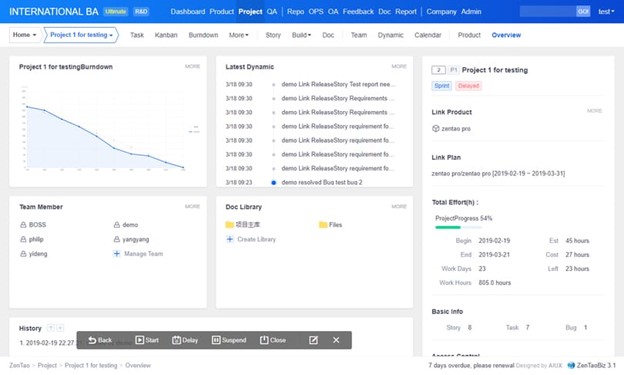 Fig. 2. ZenTao has a ton of built-in features for your project needs
Task Management/ Task Management Tool
ZenTao lets you create unlimited tasks, assign tasks to different people, and prioritize each task based on its importance level. You can also break down your tasks into milestones and then track how your progress is going based on these milestones.
ZenTao is known as a Jira-like alternative that lets you manage the resources you're using for certain tasks. For example, if you're working on a task related to "Website Design", you can allocate the design team as the people who will be working on it.
ZenTao also lets you schedule different projects and then see what your team's workload is like with its project schedule views. You can also create dependencies between different tasks to track whether everything has been completed on time.
Last but not least, ZenTao allows you to track how much time has been spent on different tasks. You can also track the time spent on individual resources working on a task, which is very helpful when tracking multiple resources on a single task.

5 Steps to Get Started With ZenTao
Fig. 3. ZenTao even has a mobile app for more convenient tracking and remote task management
Step 1: The first thing you need to do is install this free project management software, the ZenTao app.
Step 2: Once you have installed the app, set up your account, and choose a productivity goal for yourself.
Step 3: Start by setting up tasks that are easy to complete. This will be your warm-up exercise.
Step 4: Create an 'inbox' where all of your tasks go when they're assigned to you.
Step 5: Keep track of how many hours in a day you work on each task with the timer function
Step 6: Check off completed tasks once they are finished, don't forget!
Tips on How You Can Use ZenTao to Increase Your Own Productivity
Tip 1: Break Down Your Tasks Into Manageable Chunks
One of the best ways to use the ZenTao project management tool to increase your productivity is by breaking down your tasks into manageable chunks. This will help you better plan and track your progress.
Tip 2: Schedule Your Time Better
Another great way to use ZenTao - a Jira-open source alternative - to increase your productivity is by scheduling your time better. This will help you avoid rushing through tasks and ensure that everything gets done on time.
Tip 3: Use the Timer Feature to Track How Much Time You've Spent on a Task
The timer feature in ZenTao can be really helpful in tracking how much time you're spending on different tasks. This can help you be more mindful of how much time you're using to complete different activities, so you can stay more focused.
Tip 4: Use the Milestone Feature to Keep Track of Your Progress
Lastly, another great way to use ZenTao free project planning software is by using the milestone feature. This will help you keep track of your project progress and make sure that everything gets done on time.
How to Use ZenTao Effectively?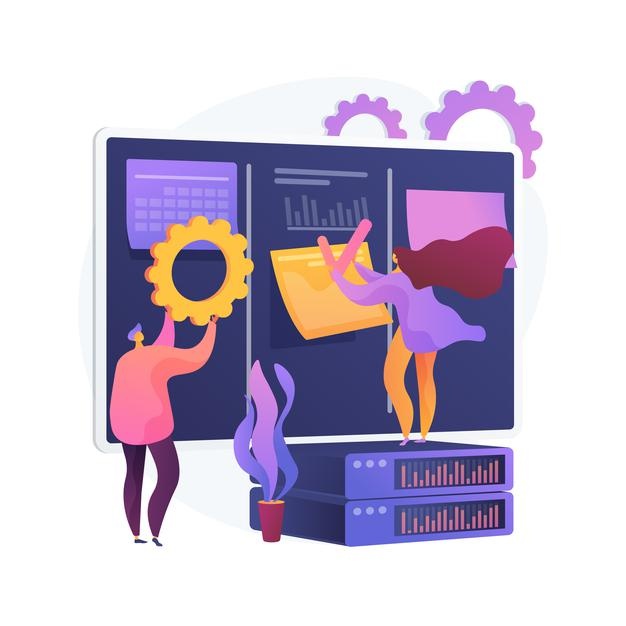 Fig. 4. ZenTao is the leading tool for managing multiple projects and tasks
(Source: Freepik )
1. Define Your Productivity Goals First
The first step in using ZenTao to increase your productivity is to define your company or team's productivity goals. You can do this by choosing whether you want to work on a few projects at once or focus on one project. This will help determine what kinds of tasks are important and how much time should be spent on them. Once you have set your goals, the next step is to break down each task into manageable chunks that are easy to complete. These initial 'warm-up' tasks are critical in helping you successfully meet all of your deadlines.
2. Set Tasks That Can Be Completed in Less Than 30 Minutes
When using ZenTao free project planning software, set tasks that can be completed within less than half an hour. This will make it easier to track the time you spend on each task and ensure that everything gets done on time.
3. Use Milestones to Track Your Progress
The next step is to use milestones as a way of tracking your progress. You can do this by creating milestones at different intervals, like every ten days, every week, or even every day. These milestones are easily accessible on any device, making it easy for you to keep track of your progress without having to check up on your performance constantly!
4. See How Long Each Task Takes to Complete
One of the best ways to increase your productivity with ZenTao is by using the timer feature. This will allow you to see how much time each task takes to complete and make sure that nothing gets missed out!
5. Use Reports, Graphs and Charts To Get Things Done More Efficiently
The final tip for getting things done more efficiently is to use reports, graphs, and charts. You can easily generate these reports in ZenTao so that you're able to track any trends over time. By doing this, it'll be easier for you to assess whether certain activities are taking up too much or too little of your time!
To Sum Up: Increase Your Productivity With ZenTao Project Management Tool
ZenTao is a free project planning software for managing your tasks better so you can get more done in less time. It is one of the best Jira-like alternative project management software with numerous features.
ZenTao is a web-based application designed to help individuals and organizations improve their productivity through better planning, organization, and follow-up. The underlying philosophy of ZenTao is that effective management starts with good planning and consistent tracking.
ZenTao is a great help with organizing all scattered tasks. It gives you the chance to have your own projects and organize them accordingly in one place avoiding any kind of confusion or clutter in managing several activities at once. With its simple interface and easy accessibility, ZenTao will make you more productive in most ways.
The benefits of using ZenTao to increase your productivity are endless. Whether you're a business owner or project manager, the preliminary setup process is quick and easy. With just five steps and some time spent on really learning how it works, you can be well on your way to an increased work-life balance and more successful projects! If this sounds good to you - go ahead and give ZenTao a try for free today.