Current Page : Blog Home
Why Project Management Tools Are Important for Teams
Why Project Management Tools Are Important for Teams
2022-01-15 15:47:47
ZenTao

Original

1850
Summary : Read all about the importance of project management tools.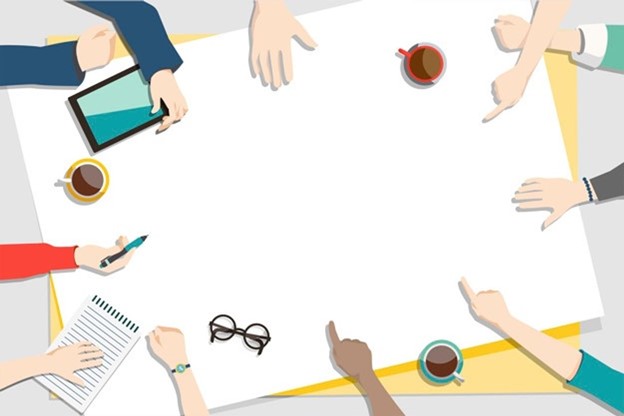 What is the Importance of Project Management Tools?
What is the Importance of Project Management Tools?
Tired of dirty blackboards and sticky notes that you can't see on your screen?
What's the alternative? Software for project management is an efficient way of preventing workspace charade. Numerous companies have found that most project managers don't have the tools necessary to support team collaboration in the future.
Managing projects is a difficult task. It is a balancing act that requires that the entire team be on the same page. In environments like software development - it is even more crucial that resource allocation is done right to keep progress on schedule.
This is where project management tools and the benefits of project management software can help to overcome these challenges in a more comprehensive way but what are they anyway? Read more to find out!
The Concept of Project Management Tools
Project management tools are a way to make sure the work of a project is completed as expected. In other words, it allows business managers, project managers, and leaders to monitor and manage projects from start to finish.
Tools can be used for just about any type of company or organization that works on projects, especially those involving complex tasks and processes. Anytime there is more than one person working on something, it's important to have some sort of oversight and coordination to keep project progress on schedule and ensure quality control.
This helps ensure nothing falls through the cracks. Instead, everyone has an outline of what they need to do at all times so they remain productive and accountable for their actions.
Evolution of Project Management Tools
One of the first tools used for project management was a whiteboard with sticky notes. The notes would represent individual tasks and be placed somewhere near where they would need to be done. This could work well as long as one person is assigned each task, which will most likely not be the case very often.
Another early attempt at defining roles in projects was using index cards that had pre-printed headings and all the details such as "todo", "in progress", "completed", etc. A team member would put the cards in their designated spaces as tasks were completed. This was like an early form of the popular Kanban Board that helps monitor multiple projects.
Even as far back as the 1940s, a project manager would sometimes use a chalkboard to assign specific tasks and how they related to one another to assist in project planning. This was also a good project management tool because all of the information could be erased when not in use. However, this method doesn't allow for efficient team collaboration and complex relationships between projects or tasks so it wasn't very popular.
From Whiteboard to Cloud Technology
A digital project management tool appeared in the 1950s when computers began to be used for business. Those first programs were based on paper forms that recorded information about jobs being done by multiple people around the country. The new technology allowed for different locations to share data without everyone having to meet face-to-face.
The first project management software was designed with the idea of taking these paper forms and putting them into a computer database for document sharing. Then, instead of filling out a form, one could just type in all of their information online so it would be stored within the program. That way an entire project team could have access to it at any time, but no one person had control over what was happening with each project unless they were designated as the lead.
From whiteboards to index cards and computers - there has always been a need to effectively manage multiple projects and monitor progress ever since. That is why brand new project management software is in demand to service different environments and work philosophies.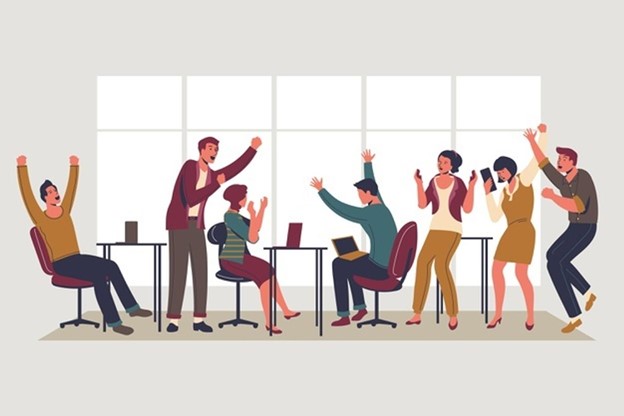 Project Management Tools for Success
Project Management Tools for Success
The key to success in business is good management. But good management can only be good if, given the right tools, that is why there are many reasons why we need project management solutions to run a successful business.
For example, at ZOHO Corporation (a privately held cloud computing company) their entire operations depend on Project Management Tools such as JIRA and Salesforce Chatter for efficient team performance among employees and external collaborations with the customers. The tools were implemented by Cloud Employee (one of their top-performing agencies worldwide). They're also applying file-sharing software like Dropbox to share files across all departments and Huddle to organize meetings.
It's very clear that project management tools give companies the framework they need to effectively deliver on their projects, so let's discuss even further the benefits of project management software solutions.
Benefits of Project Management Software
Project management software offers a number of benefits, making it easier to organize jobs, save time, get organized, and manage projects seamlessly.
The benefits of using project management tools are well-known. These include:
Better collaboration between team members, with software to centralize all the working documents so everybody is constantly updated on what's happening.
More accurate estimates because

tasks are broken down into manageable chunks

and multiplied by time estimation. This means teams work knowing what they're supposed to deliver and can plan around it.
Easier reporting of progress, because time tracking is built into the software so all the info you need is just one click away.
More accurate forecasting thanks to advanced planning features that help a whole team predict how much work they can take on in a certain time period.
Better resource management because the software helps track who's allocated to what task, whether they're currently working on it or not, and helps organize tasks by value.
Faster implementations. A project management tool helps teams identify bottoms-up business needs so less time is wasted specifying what you need before you can start.
Faster to deliver projects, because the project management helps create a solid plan that can be implemented in phases.
Better predictability because project scheduling is up to date so it's easy to predict when deliverables will be finished. This helps you avoid unpleasant surprises and meet your deadlines with ease.
Better results because the software helps allocate resources better, get accurate estimates for quality control, and report on project status.
How to Choose the Right Project Management Tool for your Team?
One of the most important relationships in a business is between technology and software systems.
It is important that the people who are going to be using these project management tools have a say in which one they want. It can be very frustrating to use a tool that doesn't align with how your business operates, and it can also make teamwork much more difficult. Here's how you choose the best project management software for your team.
First, find out what project management software programs everyone is currently using in your company.
If you or someone in your business has already made or suggested a suggestion for what to use, talk about the idea of switching it up and trying something new. Some people might be resistant to change when it comes to project management tools, but changing things up this way will help you get a feel for the options out there and allow you to decide which one is best.
Once everyone has had a chance to discuss what they already use, make a list of all of the different options available to you.
There are many different things that people look for in project management tools besides functionality. Some people might be used to a certain look and feel, while others might want something that's very user-friendly or ones that have project management apps for the phone. There are lots of different types of tools out there, so take some time to research them and find out what would work for your department.
After you've made a list of all the options available, narrow it down to the three that you like the most.
Once you've narrowed down your list, it's time to do some more in-depth research on all of them. Each one has its pros and cons, so take some time to research and find the right project management software for your team.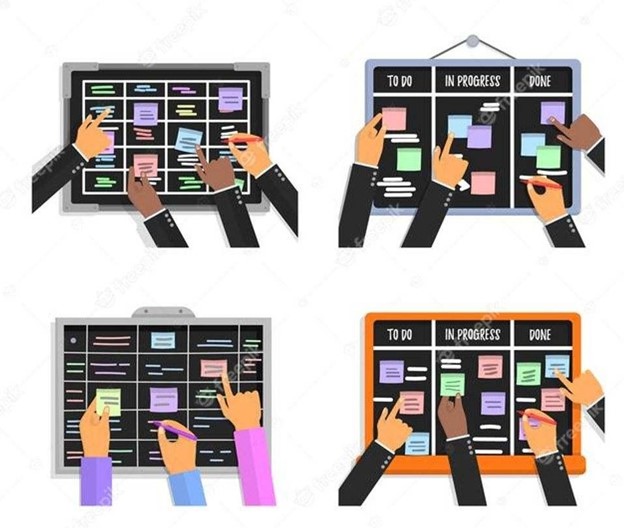 Tips for Using Project Management Tools Effectively
Tips for Using Project Management Tools Effectively
When used effectively, these tools can provide your whole team with a good project management solution with the means to stay on task and meet project deadlines. If you are looking for ways to utilize project management tools in the workplace, consider the following tips:
Workflows – Projects rarely go smoothly, so it is important to anticipate issues and have a contingency plan in place. Create workflows for different scenarios ahead of time to help you stay on task. Organize projects to make it clear what workflow is needed. This will help systemize project planning moving forward.
Resource Management – Keep track of project resources and project progress from start to finish. Identify the unique needs of each resource, such as equipment, software, and team member time, and set up alerts to notify you when they are due.
Task Management – Create and assign tasks and track progress. When you see a task is taking too long, consider whether there is a more efficient way to complete it. Time tracking will help you track project progress, meet the project schedule, and manage quality.
Milestones – Set milestones for your project with adjustable due dates.
Communication – Communicate with your team members and clients through the project management tool. This allows other team members to access relevant information, even if they are not directly involved in a project or if their position has changed. Better internal communication always improves the decision-making process, project planning, and brings you closer to project completion.
Document – Create documents using the tools your project management tool offers. For example, if you are using a spreadsheets program, utilize embedded formulas so that information is automatically updated for everyone who has access to the file.
Tests – Test your project management tool before you use it with real projects. This will uncover any glitches or bugs that could cause issues down the road.
ZenTao - Your Project Management Software Solution
ZenTao - Your Project Management Software Solution
The evolution of project management tools has been incredible. Gone are the days when you needed to draw up plans on a whiteboard or use pen and paper for everything, now there's an app or software solution for every kind of task imaginable in your business. But with so many options out there it can be hard to know which tool is right for you, that's where we come in!
ZenTao is an open-source project management software, developed by EasyCorp. Its main features are product management and test/CI automation that helps corporations manage their ALM process in order to ensure efficiency throughout all departments within a business organization. It helps teams collaborate like never before.
It has been designed with Scrum's pragmatic approach, which makes it easy for anyone - from any background or experience level-to implement on their projects fast iterative development cycles.
You'll get comprehensive tools for managing projects from beginning through completion with ease of access anywhere at any time via a web browser or mobile device.
We've serviced thousands of teams and many more have switched from Jira to ZenTao!
Give your team the best project management software for all your needs.
Contact us now and have your ZenTao demo today!