Current Page : Blog Home
How to Provide Complete Project Visibility Within Your Team
How to Provide Complete Project Visibility Within Your Team
2022-09-23 12:06:47
Tanhaz Kamaly

Original

1380
Summary : Visibility is essential for successful projects. But how do you build project visibility? Read on to find out!
When working on any project, teamwork and collaboration are essential. When teams work in synergy, work is completed more quickly, and the chances of success increase. But as any project manager knows, things don't always go that smoothly. There are many barriers that can slow or prevent the completion of projects.
For example, too often breakdowns in communication mean that teams work ineffectively together. But what can be done to ensure that work is completed smoothly and on time? Ideally, team leaders and members need a method to monitor each stage of their project. This is where project visibility comes in.
But what is project visibility, and how can it improve teamwork? Read on to find out!
What is Project Visibility?
Think about all the steps involved in completing a project. Each team has processes and tasks to complete. If any of these steps are delayed, it slows the overall progress of the project. Too many delays and a project could be derailed completely.
Project visibility is when teams have a birds-eye view of a project's processes, from beginning to end. With clear visibility, teams can identify any problems before they become too damaging. Of course, this information isn't just useful to team members. Project managers and stakeholders can use this information to track progress.
With high levels of visibility, all individuals involved in a project can easily access the following information.
● Levels of performance throughout different areas of a project.
● Risks that could slow project completion.
● The ways in which different resources are being allocated.
The Benefits of Project Visibility
There are several clear benefits of providing complete project visibility. Let's look at some of these advantages.
1. Better Organization
Without a strong organization, how can you expect to have an ILM level 7 award project management team? The answer, of course, is that you can't. But many businesses struggle to organize teams and complete projects on time. The reason, in part, for this difficulty, is a lack of project visibility.
With strong visibility, team members will have access to dashboards. This means that they can keep track of progress more easily and create better organization between teams.
2. Improve Communication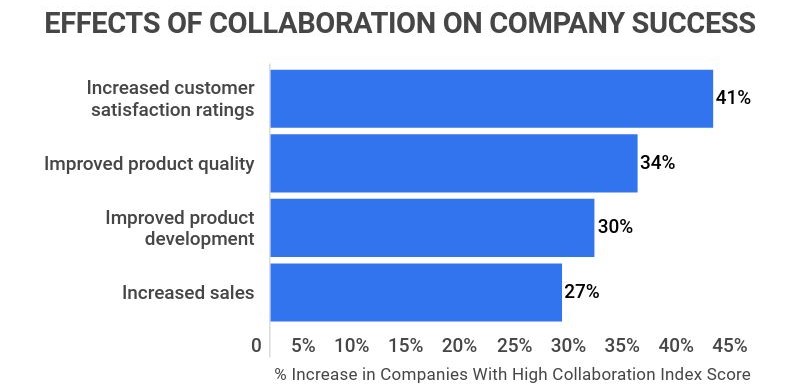 Image Source: Zippia
Communication is a central part of strong teamwork. If people aren't communicating, dialogue breaks down and teams suffer. But when communication is strong, you can create an effective dialogue between team members, project leaders, and stakeholders.
When project visibility is strong, lines of communication are stronger. People are happier to ask for assistance and ensure that information is exchanged. Organizations with strong project visibility also often invest in tools to enhance communication. For example, a visual voicemail app allows members to quickly catch up on missed messages.
3. More Investment
When working on a project, it's easy for team members to feel isolated. This occurs when visibility is low; members aren't clear about where a project is headed and aren't motivated to see it to the end. When visibility is high, members have a clear vision of their project and understand how their contribution is helping.
This means that members feel invested in the success of a project and are eager to see successful completion.
Adopting a Culture of Visibility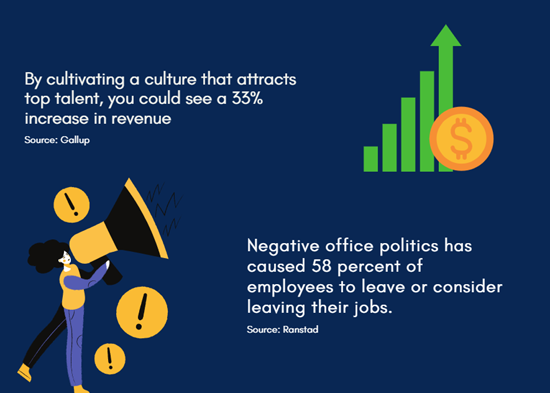 Image Source: Greenthumbs
But if project visibility is so important, why do so many organizations fail to achieve it? Reaching the target of complete visibility is tricky. The overall approach of your organization needs to change. In short, you need to adopt a culture of visibility.
There are certain areas of business that are regarded as common sense. One example is investing in toll free numbers so that customers aren't charged when calling. Building a strong workplace culture is another area that is regarded as common sense.
If you're unfamiliar with the term, a workplace culture is one that embodies your organization. This should include its general approach and ethics. To foster a culture of visibility, communication should be the default. Employees aren't afraid to communicate when they run into problems, and people readily share their expertise when needed.
Just remember, a successful workplace culture shouldn't just be seen by those at the top. Instead, it should run throughout your business, from top to bottom.
The Four Components
You're probably eager to start creating a successful culture. But before you can, you first need to know the four components of project visibility. These are:
1. Goals
Every project has an end goal. Make sure that yours is clear to you and your team. Define any subgoals that can help signpost your path to success. The clearer your goals, the easier it will be for your team to work towards them. You also have a clear forecast of how much funding and resources will be needed to reach your goal. The use of quoting tools might be helpful here.
2. Establishing Member's Responsibilities
Each member of your team will have their own responsibilities. Together, these help to move your project along. Make sure that you delegate tasks based on the skills of your team members. This means taking the time to know each member's strengths and weaknesses.
3. Status Reporting
It's always useful to have a visual way of keeping track of progress. Team members need to know the importance of updating regularly. Be sure to use software that is easy for workers to access and input information. This could take the form of a dashboard, or document. You may also need a streaming system to facilitate the easy collection of data throughout your project.
4. Outlining Risks
No project is risk-free. What dangers could be posed for your project? Take time to carry out a risk assessment. Once you and your team know the risks that you face, you'll be able to avoid them more easily.
By building these components into every project, you'll be well on your way to achieving a culture of visibility.
Creating Regular Reports
Status reporting is a key component of building greater visibility for your projects. In short, the more updates that are made, the more you can keep different members in the loop. Try to implement the following steps in your status reporting.
Create Milestones: Milestones and subgoals are an important part of status reporting. What steps need to be taken to meet your overall goal? It's important to consider how your project goals fit into a wider growth strategy for your business (if you're unsure, it can be helpful to look at some growth strategy examples).
Know the Deadlines: Deadlines are an ever-present factor when working on a project. But deadlines are much less daunting if you've factored them in from the start. When filling out status reports, outline the length of time that it will take to complete each step. That way, you can ensure that you allocate enough time to meet your deadlines.
Keep An Eye on Your Reports: What is the point of having reports if you don't make use of them? Make sure that you keep a regular eye on your status reports. Is everything going to plan? If not, what can you do to alter your approach and reduce delays?
1. Check-In on Members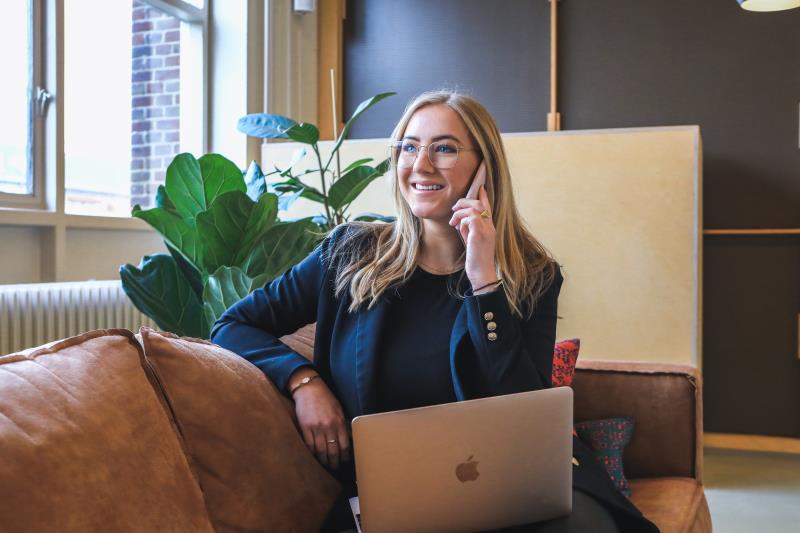 Image Source: Unsplash
As a project manager, it's your responsibility to keep an eye on all your teams. If you're not present and helping to orchestrate progress, your project will lack coherence. This means that you need to check on your teams from time to time. But this doesn't necessarily mean always opting for a full meeting (in fact, you should keep these to a minimum).
Sometimes, a simple phone call can suffice. As well as speaking to groups, try to check in on team members individually. This will give them chances to express their frustrations, and request help if needed.
Above all, avoid taking the 'back seat driver' role. Teams need the freedom to carry out tasks themselves. If members feel that you're taking over, they'll feel frustrated and less motivated to complete their tasks.
2. Make Use of Technology
Technology makes everything easier. That's why businesses spending towards digital transformation has now reached nearly 700 billion dollars.
Make sure that you invest in the right tech to help your projects. There are many options that can help improve the visibility of your project. You'll need software that centralizes communication, enabling you to send instant messages, host conference calls, and share files. This means you can easily communicate with team members, regardless of their location.
You might also need the help of a call forwarding service. With call forwarding, if a team member misses a phone call, it gets passed on to another member of the team. This prevents teams from missing out on important information.
Make Visibility a Priority
When working on projects, visibility should be your number 1 priority. With a bird's eye view, you can create agile teams. This will help to make sure that communication remains strong, and projects get completed on time. The alternative is disappointment and delay. In the end, building visibility is a no-brainer.
Of course, doing so won't be easy, you'll need to create a culture of visibility. This means building collaboration throughout every layer of your team. You'll need to refine your report-making, invest in new technology, and build better relations with your team. But commitment brings rewards, and your organization will benefit.
So, start looking at your business. What can you do to build stronger visibility and create successful projects?
Need more help? Check out the Zentao blog. They have more articles on project management tools, software management, building cross-functional teams, and so much more.
--
Author bio :
Tanhaz Kamaly is a Partnership Executive at Dialpad, a modern automatic call distributor platform that turns conversations into the best opportunities, both for businesses and clients. He is well-versed and passionate about helping companies work in constantly evolving contexts, anywhere, anytime.