Current Page : Blog Home
5 Best Ways to Succeed in Your Next Project
5 Best Ways to Succeed in Your Next Project
2022-05-12 11:00:44
Fixthephoto

Original

88
Summary : Read about the best ways to succeed in your next project to achieve your goals and avoid possible difficulties along the way.
EFFECTIVE WAYS TO ACHIEVE SUCCESS IN YOUR NEXT PROJECT IN 2022
The success of any project depends on many factors including efficient planning, allocation of tasks, and diligent progress monitoring. In practice, project managers face a large number of complications that could have been avoided if they approached the preparation phase more responsibly. To avoid possible failures, both the project manager and leader need to know all the best ways to succeed in next project.
Top 5 Ways to Make the
Next Project Successful in 2022
The result of your project is largely dependent on how efficient you are at establishing its global goal and main tasks. All team members have to be unanimous when setting the project's goals, missions, and the range of tasks that needs to be completed. This initial phase largely predetermines how all the other project stages will develop as well as its eventual result.
1. Deep Understanding of the Project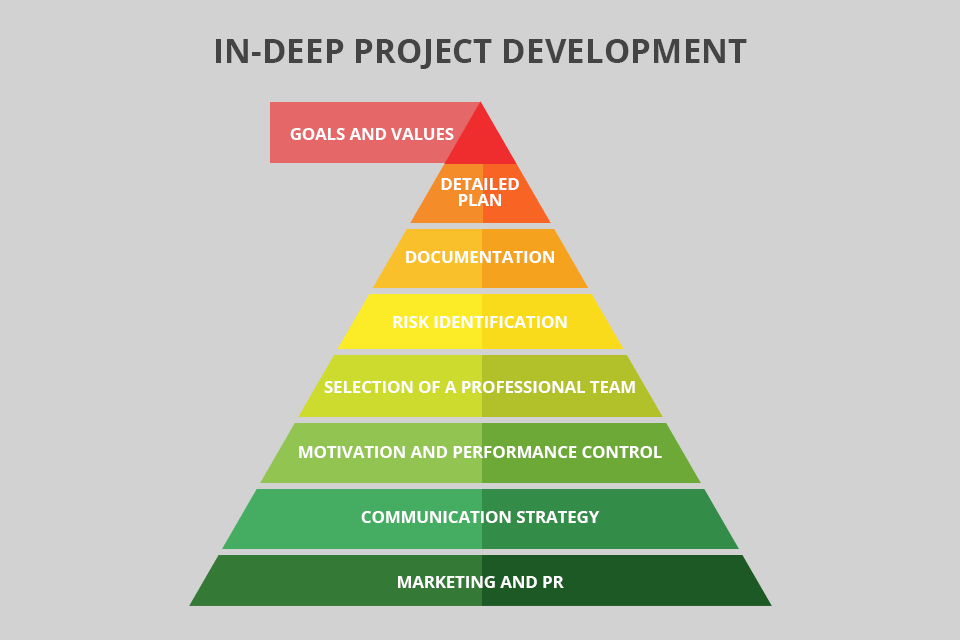 This might seem obvious but the degree to which senior managers are involved in the specifics of a project directly affects its chances of success. It's important for every member of the management team to clearly understand the goals, vision, and expected results of the project.
By being highly competent in their niche, a good manager can determine the most efficient ways to achieve success when working with an executive team and knows how to properly motivate and support the employees during every stage of the project. Additionally, the manager has to clearly understand how to properly distribute tasks among the employees and independent contractors. This will help them efficiently use the project's budget and meet set deadlines.
While there are always some tasks that can be easily handled by non-professionals, others need to be assigned exclusively to experts in specific fields. For instance, a member of the marketing department can create a simple single-page WordPress site for presenting a product. However, photo enhancement services that ensure the images used on the landing page are of top quality can only be provided by an experienced retoucher.
As for the smaller tasks related to the same field, those can be handled by regular employees. For instance, any team member with basic retouching skills can make small edits to a photo before sending it to project partners by using software like Lightroom, GIMP, DxO PhotoLab, Pixlr, etc.
2. Proper Planning and Goal Documentation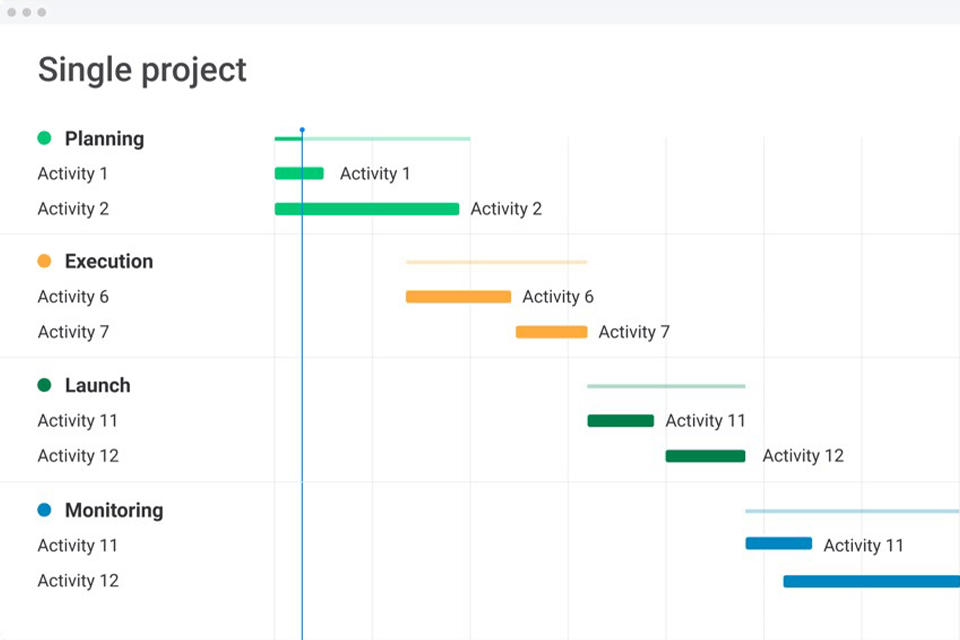 Once all the leaders, managers, and sponsors of the upcoming project have determined its strategic goals, it's vital to properly document all its planned stages. There are loads of suitable tools for this job, from straightforward ones like Excel spreadsheets to more advanced project management software like Basecamp, ProofHub, TeamGantt, etc. The web is also full of free project planning templates so you can easily find one that is suitable for your project structure.
Break down the global plan into smaller doable parts and assign efficiency indicators, which you can use to track the efficiency of the project's implementation. This will help you get a more objective read on the project's progress while locating planning gaps and making appropriate adjustments along the way if some of the set goals aren't being met.
It's also important to keep all team members updated on the status of the project. You can do that with the help of specialized platforms for adding tasks and deadlines and tracking their progress. You can use such tools as ZenTao, Trello, Jira, or more advanced platforms like Bitrix, amoCRM, etc. Other efficient progress tracking practices include weekly meetings and email newsletters.
3. Identification of Potential Risks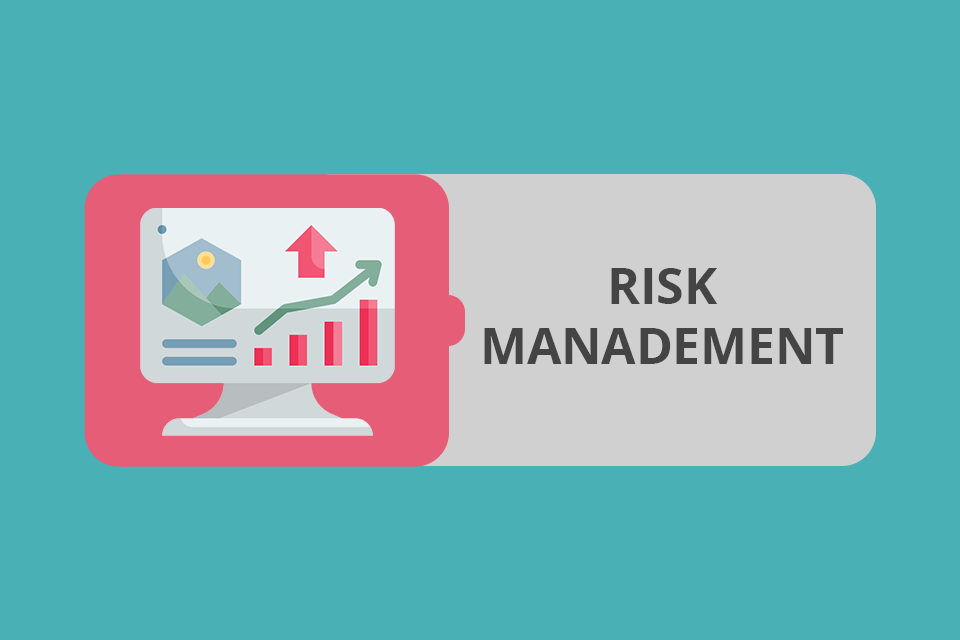 A professional project manager needs to determine potential risks that the team can face during the project's implementation. Problems will inevitably pop up on your path so it's vital to predict them and develop action algorithms to minimize the damage that is done to your business.
During the planning stage, allocate some time to brainstorm possible business, legal, technical, organizational, and other risks. Classify each of them according to the degree to which they can affect the project and also determine what potential threats can hurt your business the most. You should also try to plan for potential ways to avoid possible difficulties. When outlining the project's timing and milestones, allocate some time to solving unexpected issues. To simplify this process, take advantage of a professional time management app like ZenTao, ClickUp, Toggl Track, BigTime, or any other software that catches your fancy.
4. Selection of Competent Employees and Contractors
If you want to learn how to achieve great success with your project, you have to fully capitalize on the talents, skills, and proficiency of your team members in specific fields. First of all, it's important to assign professionals to key leadership positions. You can hire outside experts or consider promoting candidates from within the organization. In any case, you'll likely also need reliable contractors to work on highly-specialized tasks.
Successfully launching any modern project is impossible without establishing a healthy presence on social media and various advertising platforms. To ensure your marketing campaign meets its targets, you have to use professionally edited photos of the actual product you're trying to promote. Such tasks are better delegated to specialized companies like FixThePhoto that will make sure your product photos appeal to your target audience.
You should also determine ways in which you're going to support the team's morale and motivate them. This is particularly relevant for long-term projects. You have to start by allocating enough resources to ensure all team members can perform their functions efficiently. Provide the necessary training, documentation, and everything the executive team might need to deliver the expected result.
5. Communication Priority Setting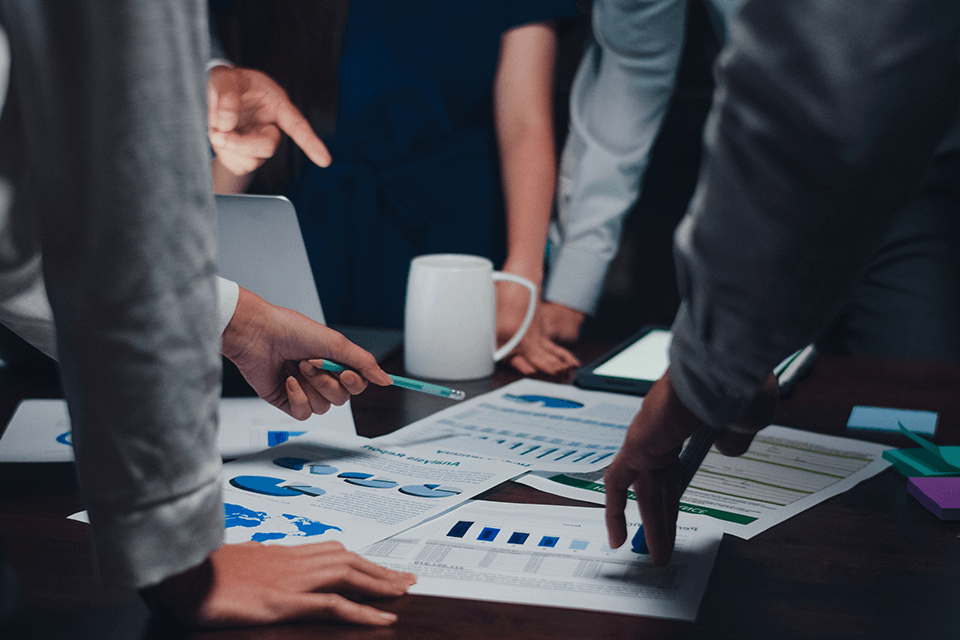 Even if you plan your project perfectly, think about every possible aspect of every stage and manage to implement it efficiently, you can still fail if you don't communicate with your audience. That's why one of the best ways to achieve success with your project is to properly prioritize your communication channels by figuring out where you can find the largest cluster of your target audience.
Depending on the project's nature, possible communication channels include social networks, offline platforms, and other channels with potential consumers. The key to successfully implementing this step is accurately determining the target audience of your business and segmenting it with maximum detail. Only then will you be able to develop an efficient communication strategy for each focus group as well as select suitable communication methods.
A crucial part of implementing communication strategies relies on regular monitoring of their efficiency. Such monitoring can be done by tracking social media interactions, studying reviews, measuring website traffic, the number of visits on target pages, etc. Depending on the goals of the evaluation, there are several tools that you can use to measure the effectiveness of your communication campaigns including Google Analytics, Google Alert, various integrated social media services, and professional software like LOOQME.