Crystal Report (Custom Report)
2022-04-25 11:13:42
Hongyan
1006
Last edited by Hongyan on 2022-04-25 11:16:48
Share links
Crystal Report (Custom Report)
With the Crystal Report, users can write their own Structured Query Language (SQL), design reports based on the query results, and then generate the required reports. This function is very powerful and flexible. In the "Statistic" section, there are some built-in reports that can be used directly or as a reference to be modified on this basis.
1. Statistic and Privilege
Click "Statistic" - "Custom" to check the crystal reports. If you failed to view this section, probably it's a privilege issue, please go to "More" - "Admin" - "Member" - "Privilege" to check if members have the privilege to view the crystal report.

Click "Design" to apply this report. If there are variables in the report, you need to enter the variables to view the report.
If you want to edit the statement in SQL or change the statistical conditions of the report, click "Design" and make modifications.
Click "Edit" to edit the name of the report or the category it belongs to.
2. Add Report
Click "Add Report" in the right top corner, it will go to:

3. Query by SQL
Writing the statement of SQL directly. Only can be 1 query statement.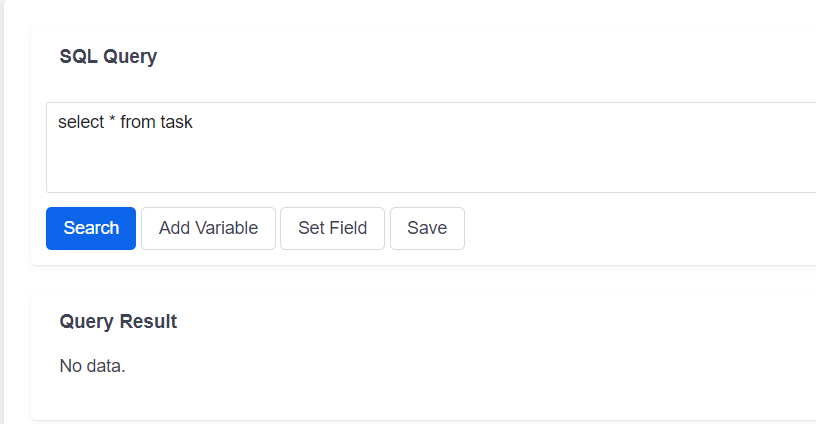 Click "Search" to check the query result.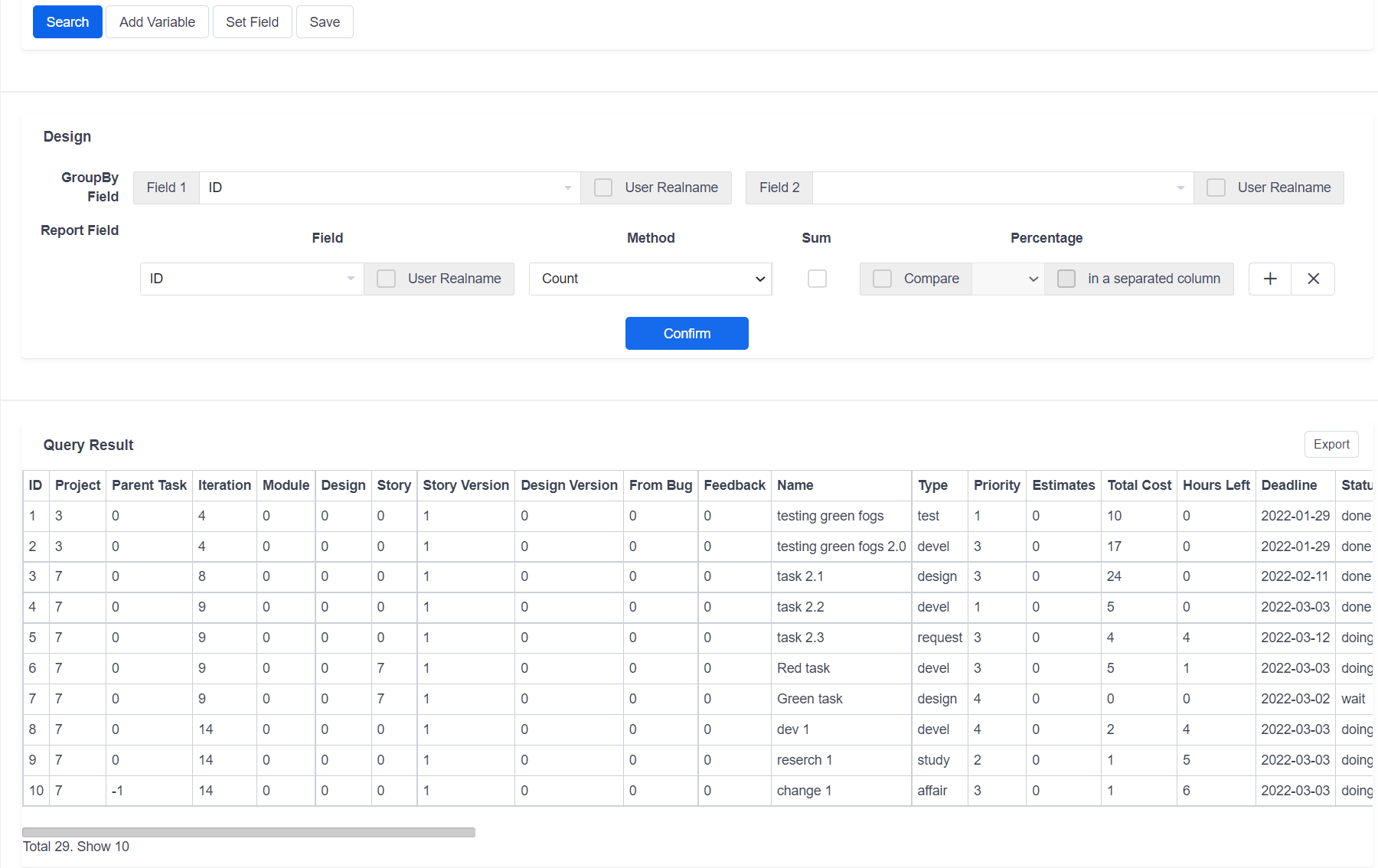 4. Design Report Conditions
Report conditions can be designed as needed. The report is based on Group Field 1and Group Field 2 according to Report Field and Report Method. Field 1 is required, while Field 2 is optional.
For example, the report conditions below are based on the ResolvedBy according to Resolution and Priority.
5. Edit and Save Report
Click Edit, fill in the name and module of the report, then click Save.
6. View Report
You can view the reports you have just designed and created under "Statistics" - "Custom".
7. Add Variable
Click "Add Variable" on the design page.