Code Review
2022-03-09 14:04:19
Hongyan
1755
Last edited by Hongyan on 2022-03-21 14:11:51
Share links
Summary : Try ZenTao Biz free for 6 months! (Limited to 3 developer users and 20 lite users)
Code Review
Code review feature is integrated into "DevOps" in ZenTao Biz series. Click here to learn more about code repository creating, diff, and synchronizing with GIT.
Go to "DevOps" -- "Review". When you view the code, a plus sign will appear on the left side of the code when you hover over it, click the plus sign to create a review.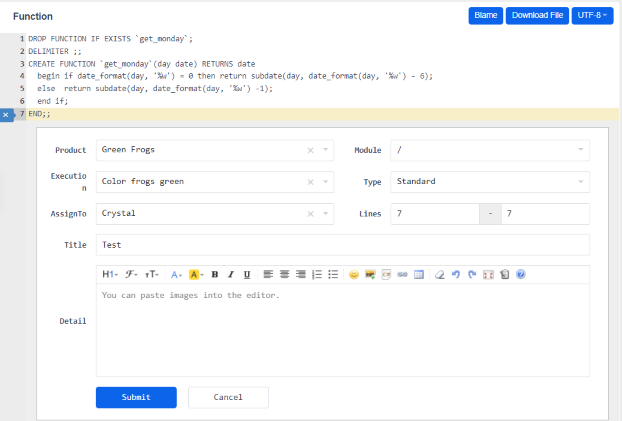 Once a review is created, there will be a reminder at the code, which can be clicked to view the details.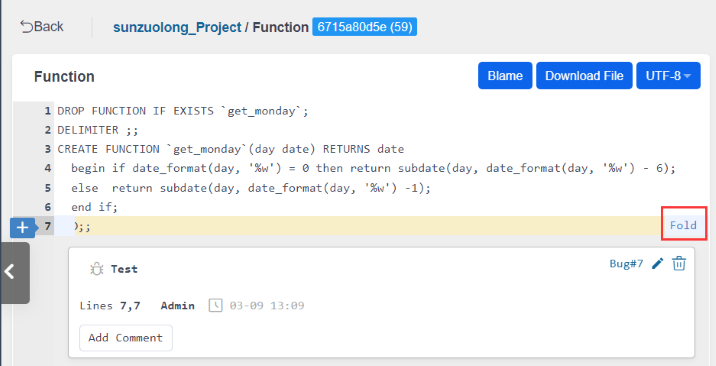 You can also view it in "DevOps" - "Review" or in the corresponding product "Bug" list.