Current Page : Blog Home
ZenTao: The Open-source Alternative To Jira & More
ZenTao: The Open-source Alternative To Jira & More
2021-11-08 18:25:15
Fdoua

Original

199
Summary : ZenTao, the open-source alternative to Jira and more.Offers advanced features, such as story & bug tracking. Free try for 30 days.
ZenTao: TheOpen-source alternative to Jira & more
"The Key toYour Next Project Management System"
What if you could replace your clunky, outdated projectmanagement software with a state-of-the-art application that was easilyaccessible to both your team and the client? One where you didn't have to waitfor patches or worry about backups?
For too long, this was a pipe dream. Now, it's a reality with ZenTaoOpen source.
Introducing ZenTao by EasyCorp: an alternative opensource project management system for real projects.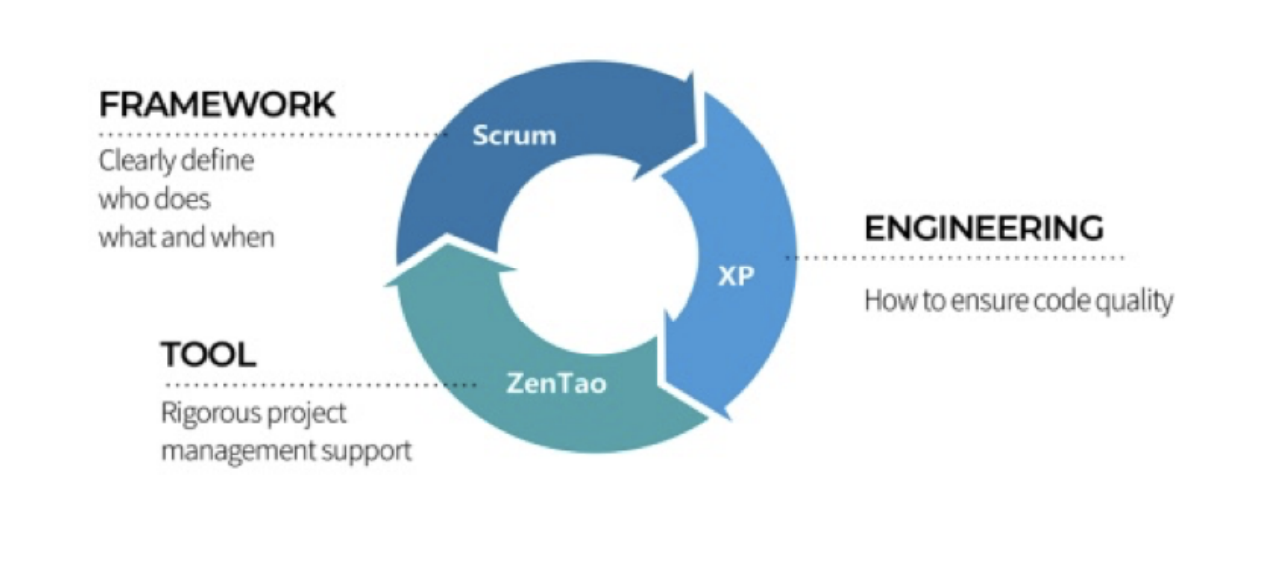 ZenTao is open source, web-based project management software that is easily accessible to both your team and the client. It replaces a difficult, non-intuitive experience with a simple, elegant platform that can be used by everyone involved in a project. With ZenTao open source, every person in the project has their own user profile and can access all of the relevant information about a project. Since it is open-source software, no single entity controls ZenTao data. It is easily accessed by both users on the web or on mobile devices.
ZenTao open source also solves the problem of backups. Any user with a subscription can download their data—and your data is automatically backed up on servers.
While you have access to all of the great features of ZenTao, you don't have to pay any upfront costs. ZenTao is only $24.9 per user, per month after your free trial ends.
The most common problems contractors face in a project management system are mainly :
• Slow, clunky system: There's no way to insert content quickly and easily, regardless of what program you're using. This prevents you from following your client's exact needs, or from taking advantage of tools that they might need for their project.
• Inaccurate data: Because this is a manual process, there's no way to ensure that data is accurate and up-to-date.
But with ZenTao management Software, we provide ALL-IN-ONE solutions: AGILE AND DEVOPS PROJECT MANAGEMENT
Plan and track your work :Scrum, Kanban, LeSS, SAfe, blended approach, ZenTao allows agile teams to plan their sprints and activities, track their project progress, make necessary adjustments, collaborate on documents with a modern and easy-to-use interface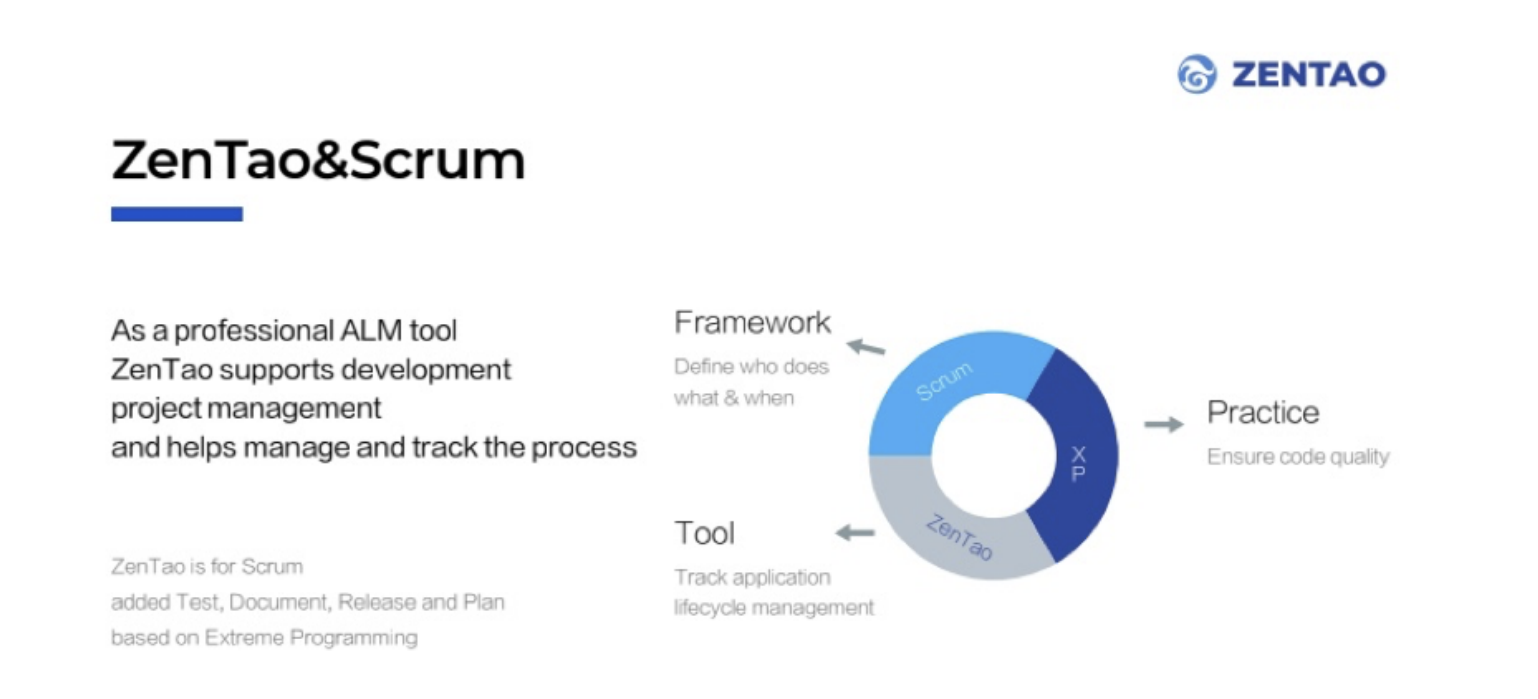 Product Planning :
ZenTao meets theneeds of manufacturers in terms of product management follow-up of a company.It is designed to manage the production activities of manufacturing companiesin a simple and visual way, in real-time.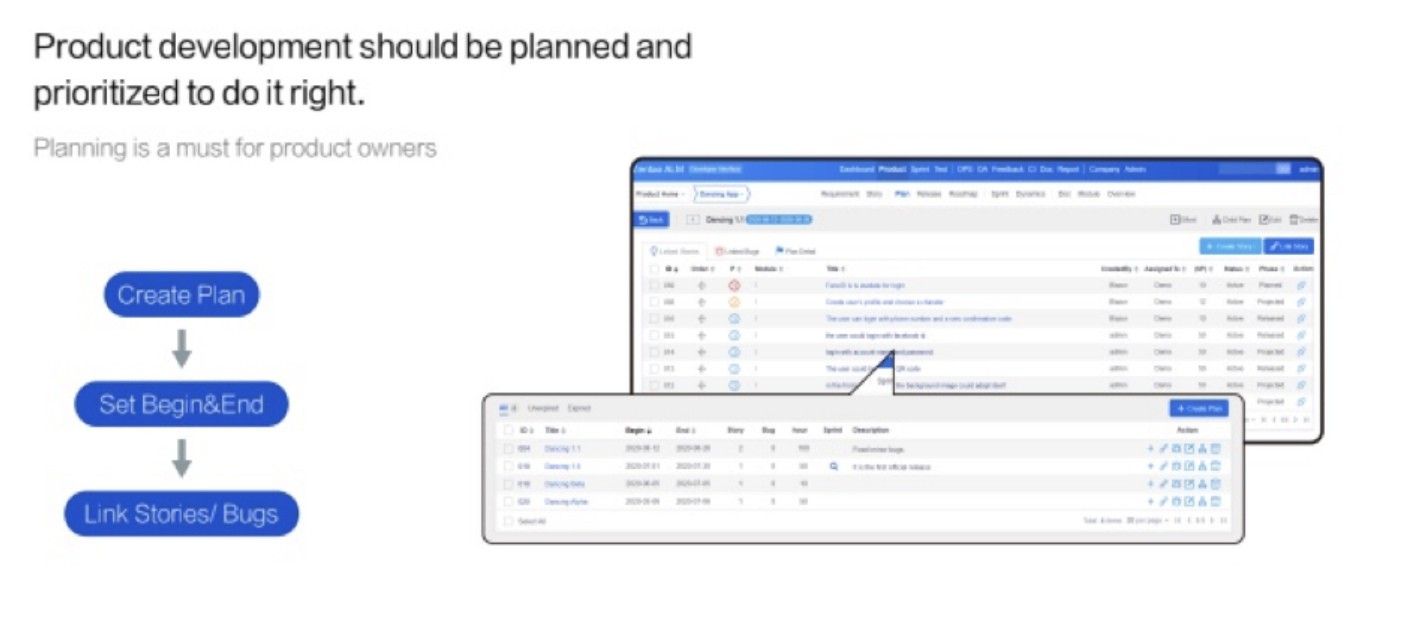 Sprint/Iteration :
ZenTao helps you plan,organize and manage your agile projects and Scrum sprints by providing a toolthat is as flexible and collaborative as your team. From tables to timelines tocustom fields and dependencies, ZenTao has all the features your team needs forfast designs and frequent deliveries.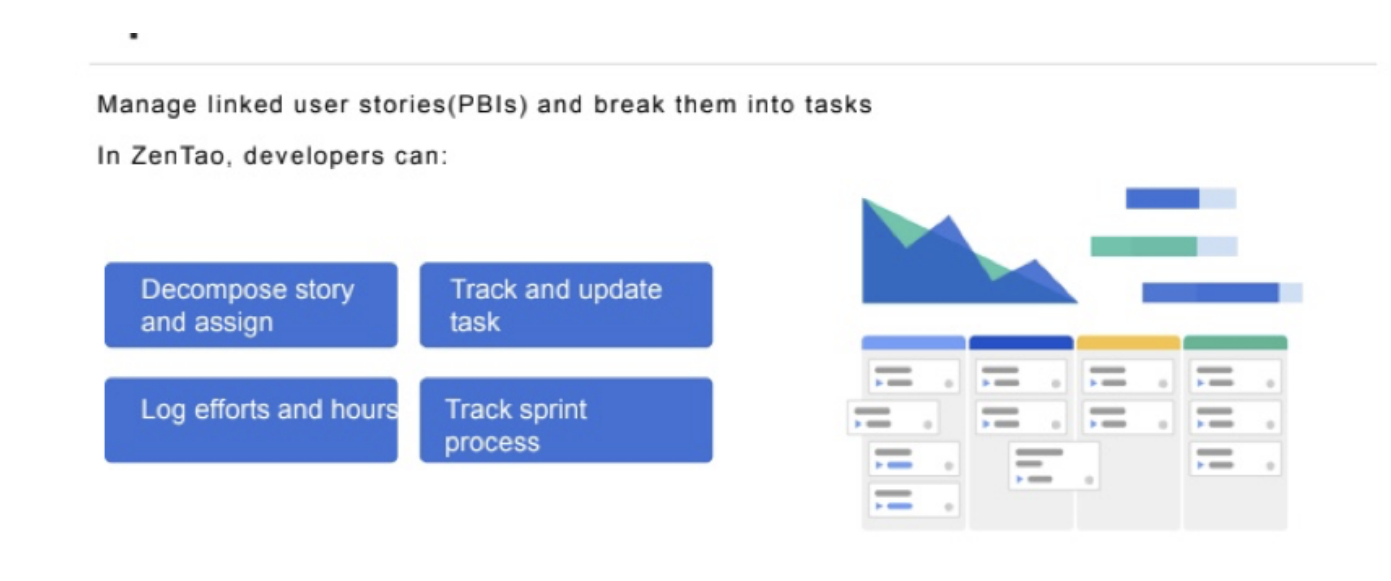 Code review :
And because agile is also about delivering quality software development, ZenTao provides an Integrated DevOps chain, with source management, code review, and even test management.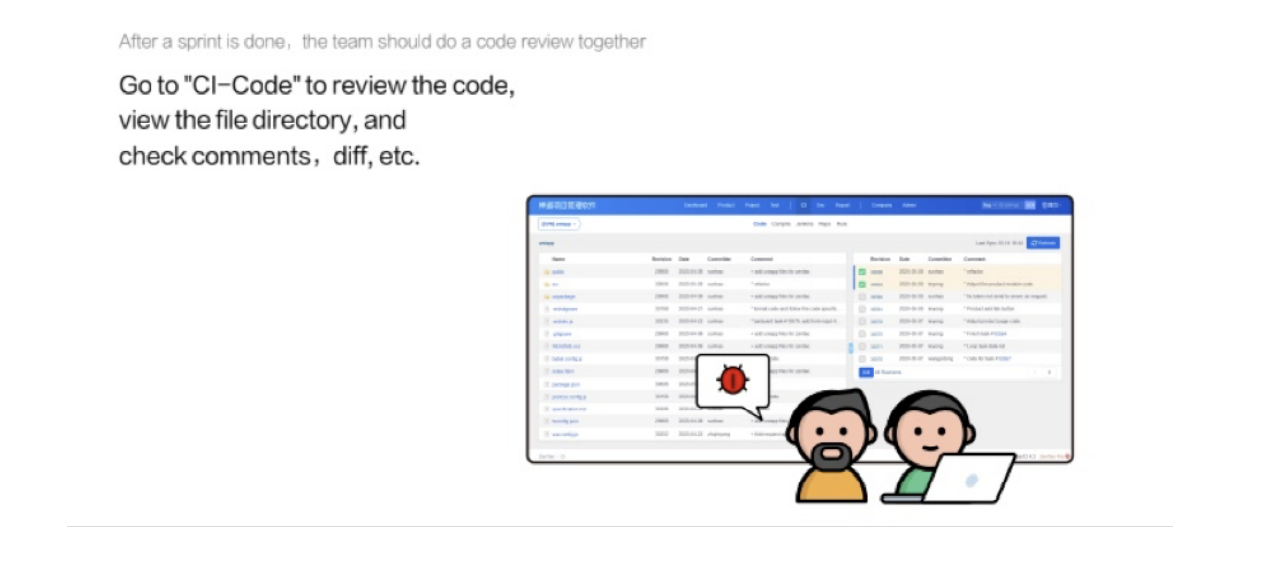 Resource management :
ZenTao provides teams with a wide range of tools to better manage their projects and develop quality software. In addition to the Scrum and Kanban modules, ZenTao provides continuous development, test management, and even resource management.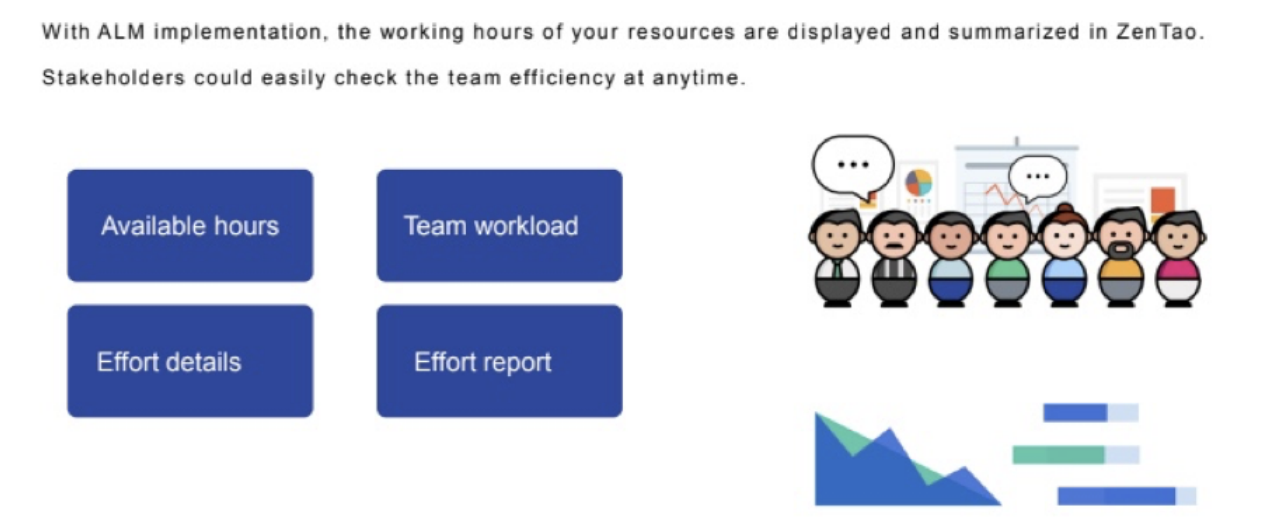 Create and plan sprints :
Create customer stories and tickets, plan sprints and assign tasks to your entire development team. Set priorities and have full visibility to discuss your team's work in context.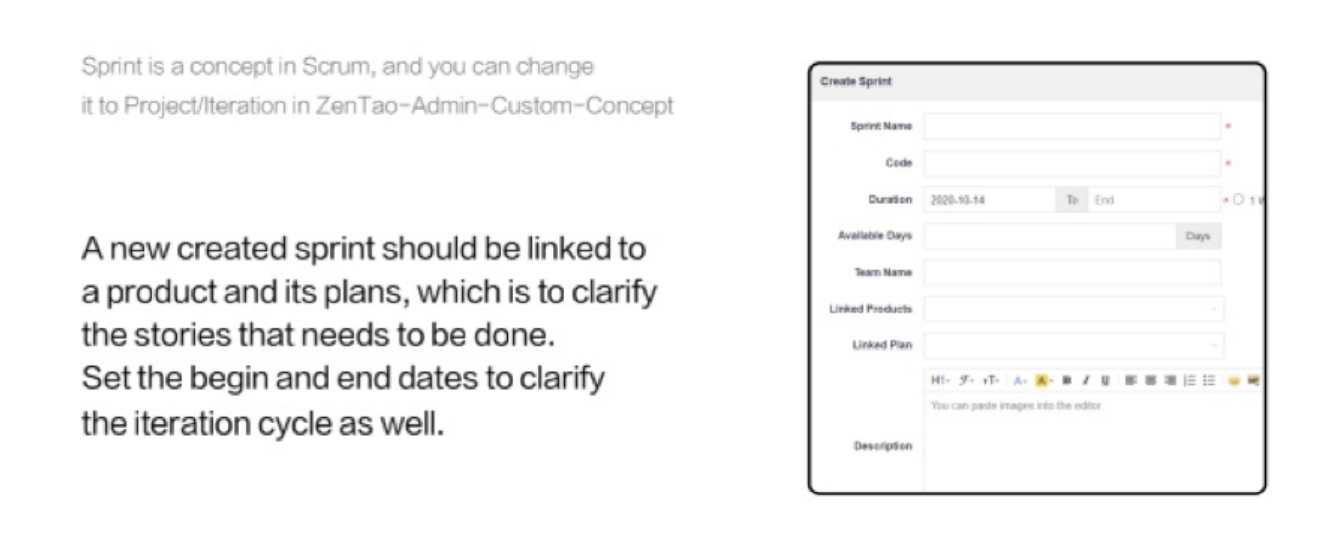 Visualize team performance :
Improve the performance of the team by exploiting visual data from reports in real-time.

ZenTao, the Jira software alternative also provides various tools for optimal coordination of information, data, and processes: customizable forms, group chats, and direct messaging help teams communicate. ZenTao's customizable templates allow you to duplicate recurring tasks and projects in just a few clicks. With an easy-to-use task review system that includes a validation feature, feedback loops can also be easily established, significantly improving your workflow. Other features of the paid Jira alternative (with a 30-day trial period):
• Customizable dashboard
• Process monitoring through ZenTao Analytics
• Automation via freely configurable buttons and triggers
• Personal inbox integration (Gmail, Outlook)
• Comment functionAs is the case in the industry, ZenTao software management also offers the possibility to extend the functionality of the project management platform. To this end, integrations are available for the implementation of more than 1,000 relevant tools such as Google Drive.
For more information, visit https://www.zentao.pm