Current Page : Blog Home
ZenTao - The #1 Project Management Tool Using Scrum
ZenTao - The #1 Project Management Tool Using Scrum
2022-01-15 12:55:53
ZenTao

Original

1786
Summary : Learn more about ZenTao project management software and the reasons why thousands of companies worldwide trust the platform.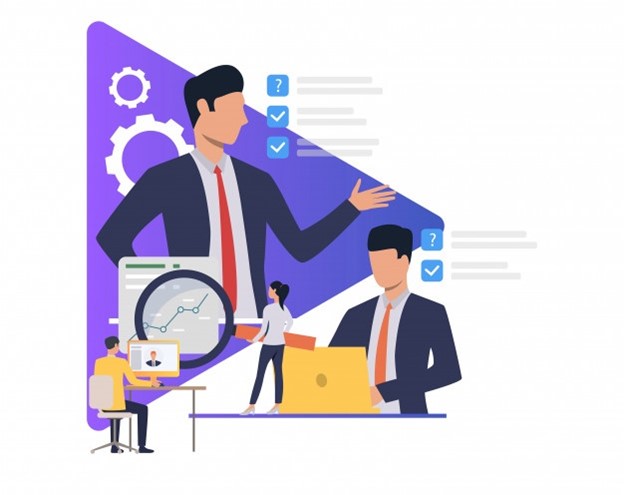 Software development is a complex task that requires coordination with clients, departments, and teams. Tracking task progress, balancing workload, and monitoring performance can be challenging to do without a reliable project management tool. For this, thousands of organizations trust ZenTao project management software for scrum.
What is ZenTao?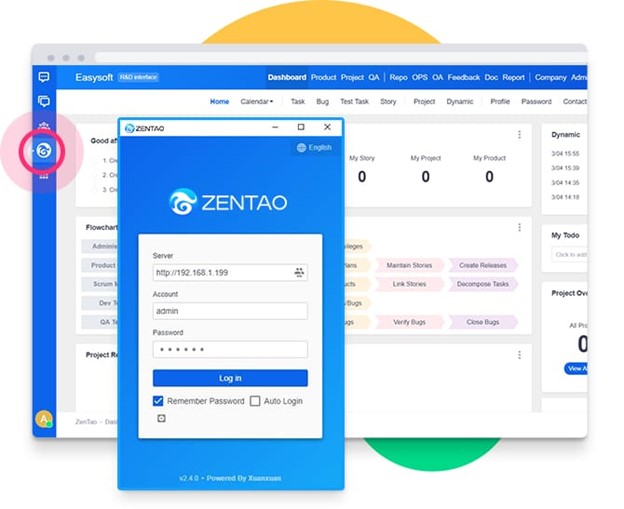 Fig. 1. ZenTao project management solution is a trusted platform worldwide
ZenTao is a project management software made for software development. It focuses on streamlining the core management framework of the business in handling product, routine, documentation, source code, feedback, attendance, and operations. As an open-source scrum tool, ZenTao gives teams and managers more visibility in each stage of the project. With full control and customizability, organizations can manage software development projects better.
The design of ZenTao is based on the scrum agile methodology. It adapts to various business approaches like Kanban and Scrum. It features standard project management tools such as reports, burndown charts, Gantt charts, and platform integrations.
ZenTao helps businesses of all sizes, from startups to Fortune 500 companies, be more efficient by eliminating waste and confusion in the core process. ZenTao defines 3 different teams: Product development team which includes software engineers; Project Management team responsible for managing software projects on time & within budget while keeping accurate info about what's going wrong along every step, and finally; QA team consisting of test case specialists that check out new features before release.
Overall, the ZenTao project management software is the best choice for software development companies who need to focus on delivering quality output, improving collaboration between teams, and maximizing productivity and efficiency.
Features of ZenTao
Daily Management
OPS Management
Story Management
Routine Management
Case Management
Task Management
Source Code Management
Test Management
Build Management
Burndown Chart
Product Management
Bug Management
Project Document Library
Roadmap Project Management
QA Management
Statistical Reports
Sprint Management
Feedback Management
Planning and Releasing
Todo Management
Document Management
Attendance Management
Team Management
Release Management
Pros in Using ZenTao Project Management Software
One of the biggest advantages of ZenTao as a project management software is having an open-source version. The platform was developed primarily because there's a need for collaboration and efficiency when it comes to software development. These are exactly what ZenTao provides with its professional application lifecycle management solution for agile teams.
ZenTao Open-Source can be customized by users to tailor-fit to their business needs. It can be tweaked to add functions that will help improve the team's productivity.
ZenTao is designed to make project management a breeze through organized and effective collaboration. By incorporating Gantt charts, Burndown charts, Kanban, and other scheduling tools, the platform enables users to fully maximize their time and productivity. It also has project management tools, scheduling features, and budget planning to make handling tasks easier and more effective.
Document exchange is commonplace in software development. Without a repository tool, it will be difficult to manage the changes that team members make to the documents.
ZenTao enables users to preview and edit the documents they upload online using the platform. It has a library function that lets users store and manage relevant documents with ease. Importing Excel and Word documents is also possible and accessing them is convenient, thanks to ZenTao's customized document library.
Getting an overview of the project status is vital in quickly assessing whether tasks can be completed on time or adjustments must be made. ZenTao features a dashboard where managers can immediately evaluate project status, manpower performance, and task progress.
Aside from the project management software, companies often utilize other software for accounting, code review, documentation, and HR purposes. ZenTao project management tool integrates with Git, SVN, Webhook, ZDOO, and MS Office, making multiple tool management more convenient.
But ZenTao itself already has many built-in features like document management, CI tool, and instant messenger, so there's little need to buy separate apps and integrate them one by one. Additionally, ZenTao upgrades the package almost every month and keeps adding new features to enhance functionality and user experience.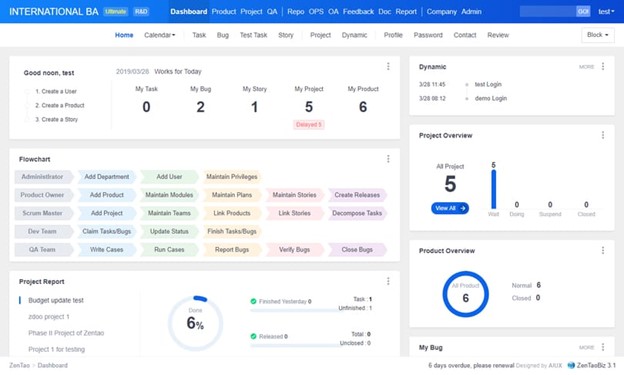 Fig. 2. ZenTao has a feature-rich and stable interface that's easy to navigate
The UI of ZenTao is clean and modern. It provides a clutter-free view of the important items for delivering a successful project. Navigation is so easy that there's little need for a manual to learn all the things the project management software can do.
ZenTao project management software is an already powerful tool with plenty of features. Adding a monitoring function for personnel attendance makes it easier for managers to see absences, tardiness, leaves, and overtime that are useful for performance evaluation. Having an overview of legal holidays and scheduled time-offs also help in managing tasks, so that managers can plan ahead and ensure continuity in task completion.
ZenTao understands that businesses have their setups and models, so we provide flexibility in how we deliver their project management solutions. For small agile teams, there's the Open-Source version; for more sophisticated organizations, there's ZenTao Pro; enterprises that need year-round support, optimized features, and multi-platform access can choose ZenTao Biz or ZenTao Cloud.
On-premise and cloud solutions make ZenTao the top choice of a wide variety of clients. Additionally, extensions and plug-ins can be easily integrated into the platform, making it a very versatile project management solution.
ZenTao project management software has one of the most amicable pricing tiers suitable to any company size. For small teams, the platform can be used for as low as USD 29.00.
ZenTao is available in a free open-source version with basic features useful to startups and small companies. For large organizations, there are Pro and Biz options with customer support, plus perpetual licensing options. Overall, the tool offers excellent value for money.
Why ZenTao?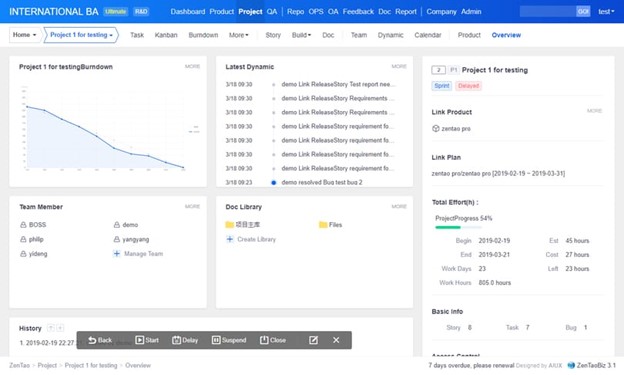 Fig. 3. ZenTao offers tools, integrations, and pricing that are hard to match
ZenTao is a comprehensive project management tool for scrum and more. It has a complete range of features commonly used by businesses, so there's no need to integrate extra tools or extensions. And in case, integrations are necessary, ZenTao is flexible and easy to connect.
It's based on open-source code with flexible extension functionality that makes it highly customizable.
It has a robust and stable interface and underlying framework.
Superb technical support that businesses need for continuous operation with little to no downtime.
Flexible pricing is offered with a free trial period that helps assess the platform's usefulness to the business.
SaaS and on-premise solutions are available for enhanced setup flexibility that will fit any business framework.
Customer Reviews
According to users, ZenTao support has been responsive and very helpful. Zoom meetings and 1-on-1 remote support were provided as needed. The support team has been swift to respond to emergency calls and show urgency in resolving issues with bugs, patches, or downtimes. The average response time has been 24 business hours after sending the support team an email.
Some have been using the platform for more than a decade and are still utilizing ZenTao for project management because of its rich features, friendly interface, and fast responsiveness. First-time and seasoned users can easily find their way around the tool with little guidance needed.
The task management, bug tracking, and product management features are perfect and function as expected. Tasks and stories can be easily managed and the QA team usually finds it easy to do their job with the help of ZenTao.
Generally, it's a great alternative scrum tool with increased security, more comprehensive features, and better pricing compared to other project management software.
Schedule a demo now with our team to know more about the #1 project management tool using scrum.