Current Page : Blog Home
Two Software Awards 2017 Are Collected by ZenTao
Two Software Awards 2017 Are Collected by ZenTao
2017-12-26 16:05:00
Pedro

Source

Repost

1772
Summary : Two Software Awards 2017 Are Collected by ZenTao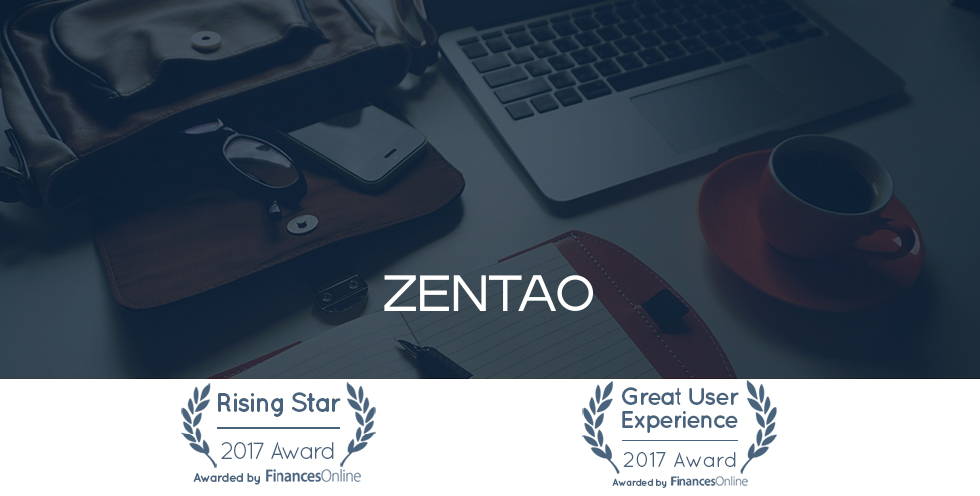 Two Software Awards 2017 Are Collected by ZenTao
ZenTaoteam is proud to announce the amazing news that ZenTao,our project management system, has won theRising Star Awardfor 2017 and the prestigiousGreat User Experience Awarddelivered by FinancesOnlinewhich is a reputed software review platform. FinancesOnline also provides a detailed review of ZenTao,where users can find experts' enthusiastical analysis of how ZenTao benefit project management within a team.
Team of experts from FinancesOnlineworks devotedly to examine hundreds of project management solutions and we are very glad to be included in their best project management software category. According to their experts, ZenTao has exactly what you would expect from a quality project management solution, as it offers an intuitive and simple environment to work, and provides users with all necessary features to manage projects.
As mentioned in the review, ZenTao does a great job managing tasks, stories, and defects. Unlike many project management apps, the reviewers said, ZenTao also gives development teams the possibility to actually finish their jobs instead of just planning for projects. Experts also agreed that for a tool offering application lifecycle management (ALM) ZenTao is very reasonably priced, and they believed our annual subscription plans make the system even more affordable.
Agile and Scrum Tool
If you're thinking of implementing project management software,try ZenTaofor free. Invite your team to use IT, and see how it can help your team work more efficiently.