Current Page : Blog Home
The Operation Value and Tips of Regular Customers in ERP Management
The Operation Value and Tips of Regular Customers in ERP Management
2022-12-23 10:00:00
Liu Li

Source

Translated

119
Summary : The operation of B-side products is different from the traditional operation. This article will share some of the operation methods for regular customers of ERP management.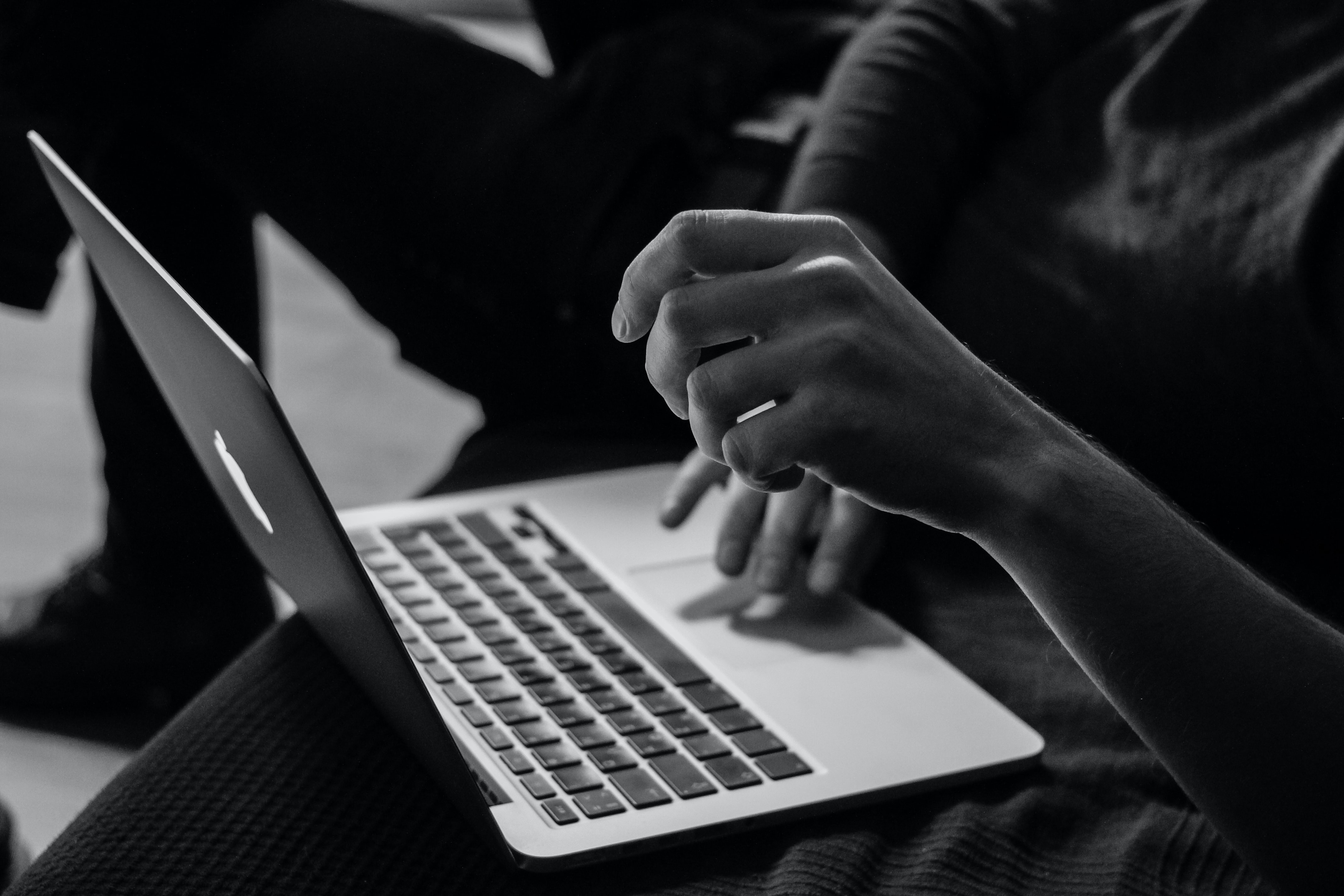 Image source: Unsplash
To survive and develop, enterprises must create profits, which come from the purchases of customers. ERP has two main profit sources: new customers who buy products for the first time, regular customers who repeatedly purchase products, and service charges. To retain regular customers and keep the enterprise's competitive advantage for a long time, the service of the enterprise has developed from the standard and considerate service stage to the personalized customer participation stage, so there are many SaaS CRM products.
I. O

peration Value and Maintenance Difficulties of Regular Customers in ERP
The product distribution pattern of traditional ERP manufacturers in China is the offline boxed product mode. There are multiple agents of a product line in one region, which has serious cross-over. Channel agents must bear the payment limit stipulated by ERP software manufacturers, pay first and deliver later, with a huge overstock of goods. At the same time, they have to face brutal competition with other opponents in the manufacturer system and the rapid iteration and depreciation of ERP software products. Owing to the reasons above, ERP channel agents adopt the product sales mode of rapidly increasing output and flow to quickly liquidate and revitalize the fund flow with no bid-ask spread. If the channel agents fulfill or exceed the manufacturer's target at the end of the year, they will get a certain percentage of rebates and rewards, which are not enough for them to survive or develop.
So how do ERP agents survive? It is the cornerstone of the survival and development and the source of profit of ERP agents to rely on the accumulated regular customers with a large base and their added value over the years.
1. Operation Value of Regular Customers of ERP Software
The stock of regular customers of ERP channel agents determines the recognition and support of ERP manufacturers to them.
The regular customers of ERP can bring relatively fixed service fees, renewal fees (SaaS products), repeat business, upgrade fees of software version, secondary development, ISV, market share, popularity, etc., increase new software system modules and the number of software licenses, and introduce acquaintances to purchase.
Maintaining the relationship between regular customers is a win-win situation and a matter of life and death. According to the statistics of regular customers, the cost of developing a new customer in the domestic ERP industry is 5-10 times that of retaining a regular customer, causing a 5 percent drop in customer loyalty and a 30 percent drop in corporate profits. The success rate of marketing products to new customers is 15%, while the success rate of marketing products to regular customers is more than 50%. More than 70% of the profits and new customers of domestic ERP manufacturers and channel agents come from the contribution of regular customers.
2. Operation Difficulties of Regular Customers in ERP Software
For enterprise-level ERP management software, the cost, time, and energy of technology, marketing, implementation, and after-sales service of regular customers are huge. What's worse, it may cause the disapproval of customers and low service satisfaction. The reasons for such a contradictory dilemma can be roughly divided into the following aspects.
The function of the ERP product, the experience of using the product, the understanding of product function, software patches, and the usability of interaction design.

The basic and standard of enterprise management, the requirements and process of using ERP software, hardware and software environment, the experience, and comprehensive quality of users.

Most of the problems in using ERP software are caused by the user's lack of professional and business proficiency and low comprehensive ability.

However, the users don't think so. The questions within or outside your responsibility's scope need to be answered. Otherwise, the customers will think you have a bad attitude and pass the buck.

The after-sales service system, ERP manufacturers' physical layout, and technical maintainers' experience and ability.

The computer hardware and system environment that supports the management software and operation, such as various operating system patches, databases, and patches.

OFFICE system, environmental factors such as input method.

Security software and its patches, Trojans, viruses, LAN, remote network, and other faults.
Ⅱ. The Operation and Maintenance Service System of ERP Customers
The after-sales service period of domestic ERP software is one year after signing the contract. After one year, the SPS fee shall be paid, or a separate service fee contract shall be renewed. Within one year after purchasing the software, customers can quickly solve the software problems through 400 phone calls to manufacturers or various online means. The manufacturers can not provide on-site offline services, while the subsidiary corporations and channel agents in various regions can. Therefore, manufacturers and channel agents spend a lot of people, money, and time on building the customer service network system with the shortest distance.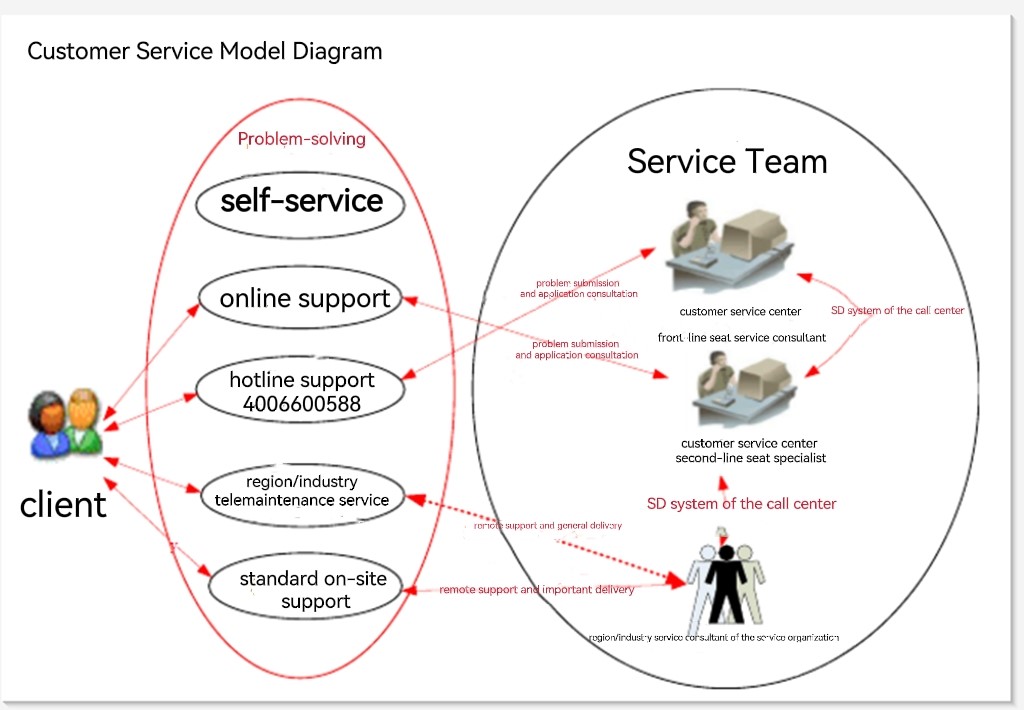 From the above service system and each link, customer satisfaction and viscosity result from the long-term persistence of professional service consciousness and goal-oriented thinking of each post and role. In the Internet era, enterprises will not complete the full life-cycle cooperation with the same supplier from beginning to end.
Offering an ERP customer only requires a bad attitude, tone, sentence, or failure to deal with problems quickly. The cost of walking on thin ice is huge. A leading ERP manufacturer in China has more than 5000 front-line technical service personnel, maintains less than 1 million customers, and the output value is less than 10 billion yuan, with a low cost-efficiency ratio.
Ⅲ. Operation and Maintenance Guiding Ideology and Classified Operation Management of ERP Product Customer
How do we maintain regular customers facing many ERP product customers with different basic information about the enterprise, using different software series, versions, and fields? The most important thing is the guiding ideology of customer service, which refers to the customer service consciousness and customer experience-oriented thinking of the whole enterprise. Everyone in the enterprise should be highly aware of the important role of regular customers, which is related to the enterprise's stability, long-term development, and survival.
In the early days of the Internet, we should have a more open attitude of "no matter what rewards we may get, we should try our best to do things." If the enterprises lack sufficient service cognition and thinking consciousness, only seeking service methods and skills, they will only address the surface of the problem. Each role of the service system should be proficient in many "leverage points" to create more and better experience value for users. Proceed from one point to another to generate more long-term value and gain long-term cumulative effects in the future.
Secondly, it is necessary to sort out the situation of customers, make a distinction, and classify customer portraits based on scientific and professional customer databases. Only based on the user portrait can it be personalized and precision marketing and operation and maintenance push suitable for each customer be launched, instead of a unified package model to promote the satisfaction of the two sides.
The users are divided into groups according to different series and versions of management software products. According to different features of user groups and other usage scenarios, small and high-quality classes are made for long-term differentiated maintenance and operation.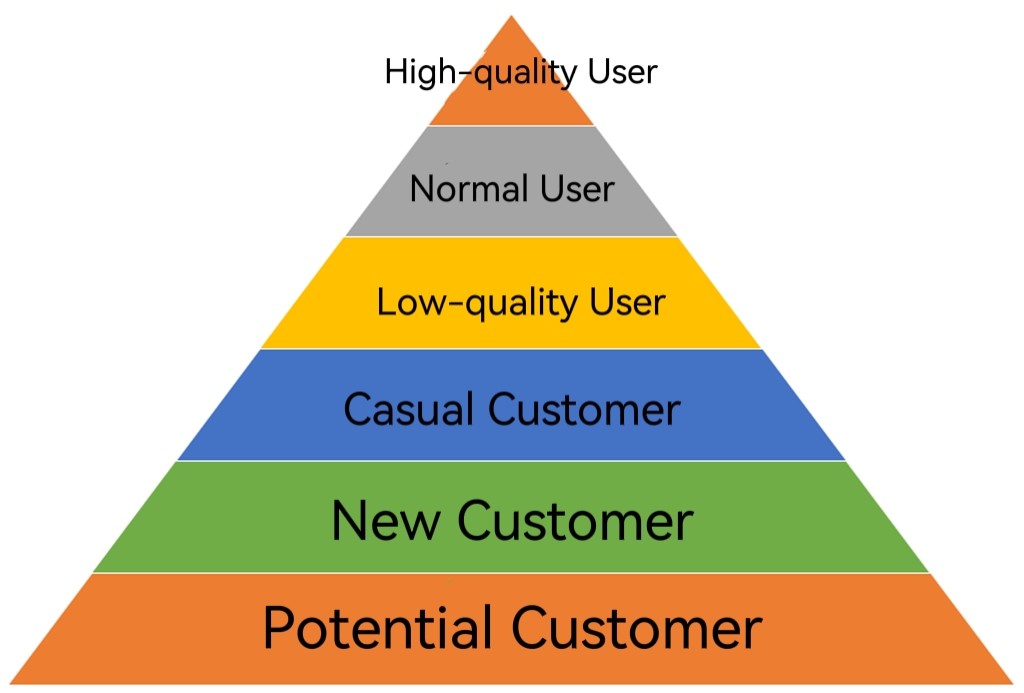 Methods of customer-classified management and targeted operation and maintenance:
From the perspective of operating customers, different methods and strategies are used to maintain regular customer groups with personalized needs.
Relationship buyers are the most high-quality, long-term, and stable group.

Profit-oriented customers, unstable group. Find the point of interest accepted by both parties in every business, operation, and maintenance.

Technical customers, the largest value-added customer with high quality. Many customers are superstitious about recognizing the technical level of individuals or companies.

Brand loyalty customers are the main group of repeated purchases. Their recognition of them is the interest and value behind the brand.

Casual customers are the ultimate representative of profit-oriented customers. They will go wherever there is interest.
Ⅳ.

The Key Tips for Operation and Maintenance of Regular Customers of ERP Products
1. The most important thing is to quickly solve customer problems, which is the main means to retain regular customers. Online or on-site service is the first choice for many customers to find ERP service providers. The basic requirements are rapid response, timely professional solution, which is the root of everything, and the test of comprehensive service ability.
2. The sense of responsibility in work refers to being responsible and active in things. Responsible employees will play a more important role in group work because they treat the group as their own business to do and solve the problems at work as their problems at home.
3. In business, we need to learn to give up and fight. When the customer company runs into problems, we must learn to give up and retain them temporarily. Build customer loyalty, listen to their needs, respond to them, evaluate them, and give reasonable suggestions. Even if there is no deal, we also win word of mouth.
4. Many ERP channel agents think that on-site service will increase labor costs, so they try not to provide on-site service if they can. Worse, all problems are solved remotely, and even the service fee is charged by email, contract, and invoice after a phone call. Many customers who charge service fees do not obtain the on-site service for a year, causing the failure to timely grasp the latest information of customers, such as the former accountant quitting, the contact information changed, the customer opening a new business, and so on, resulting in the loss of some business opportunities. In addition, the decrease in viscosity with customers and the lack of contact with customers naturally result in low customer loyalty.
5. Unified dispatch of customer service ensures customer service satisfaction at the least cost. That is, hotline problems can be effectively and quickly handled, and on-site services can be completed within the scheduled time. Arrange work according to the characteristics of accounting work and the appropriate dynamic state of the number of customers.
6. Make timely callback of customer satisfaction, whether by phone or on-site, which can find the customer's dissatisfaction the first time, deal with it appropriately to make up for it, and ensure customer satisfaction to the maximum extent. It is passive to deal with if there are customer complaints, and it is likely to cause customer loss if not handled well.
7. The technical ability of ERP software is the most critical factor in determining customer satisfaction, so it is necessary to improve the ability of service engineers through software training. We should ensure that our opponents' work is studied in detail and our work of us is studied in depth.
8. Continuous training of regular customers is a tool to improve customer relations, gain business opportunities, and publicize the value of manufacturers' products, which is not the main purpose. In addition to training software operation methods, you can do some special training for a long time, such as the latest fiscal and taxation software processing/chain/wholesale/POS training.
9. Read the customer's mind. When the customers tell us that there is no problem, one case is that there is no problem in using the software skillfully; another is that there is a problem they are unaware of. The service provider should observe and refine the problem, then tell the customer. The customers want not only the engineer's specialty in the product but also the ERP service providers who stand in the customers' position, understand their needs, give them careful consideration and provide solutions for them, laying the groundwork for a sustainable business.
10. In the operation of regular customers, many people may inevitably operate at the same time, considering various problems such as cost and workload saturation. But we are in one team, and we can't just do our things and leave others' businesses alone. Under the premise of ensuring customer satisfaction, the first-inquiring responsibility system is implemented, and the one who follows the customer will follow to the end. Customers are assigned to specific personnel to manage. The management, problems, and business opportunities of regular customers need to be timely reported.
11. Establish an ecological chain of mutual benefit with regular customers, introduce different businesses to customers, and differentiate reward policies (cash, extended service period).
12. Graded customer care: greet customers through telephone, SMS, FB, Twitter, email, and other means during holidays. Call customers at least once a month, take the initiative to care for them, visit them regularly, and provide free inspections to improve customer relationships.
13. Proactively inform customers of software product offers, discontinuation, upgrades, updates, and new versions through various means.
14. VIP customers, individual KOL customers, benchmark customers, and key customers. We can close the customer relationship by holding activities such as traveling, climbing mountains, barbecuing, and picking.
Only by contacting customers regularly, understanding their needs, and being familiar with their business can customers trust you and think of you when they need you. Of course, we need to take different ways of caring for different types of customers on different occasions, and we can also combine different ways of care. Only by doing a good job of care for regular customers can we firmly hold customers in our hands, then customers will not leave us. Customers can also find us whenever and wherever they need.