ZenTao IOS and Android App
2016-06-17 10:26:49
azalea
4345
Last edited by Renee on 2018-05-31 14:21:01
With ZenTao Pro App, you can check your projects at any time, including Todos, task management, bug tracking and story management. It can also be checked and viewed even it is off line.
ZenTao mobile app is to invoke data in ZenTao pc client, so it cannot be used separately. Login the app with your account and password of ZenTao PC client, and the path is the same as ZenTao PC client.
1. IOS (IOS 8.0+)

Mobile APP only supports ZenTao Pro. Please confirm your IOS version is compatible with the ZenTao Pro. You can search for " ZenTao " in the App Store to install.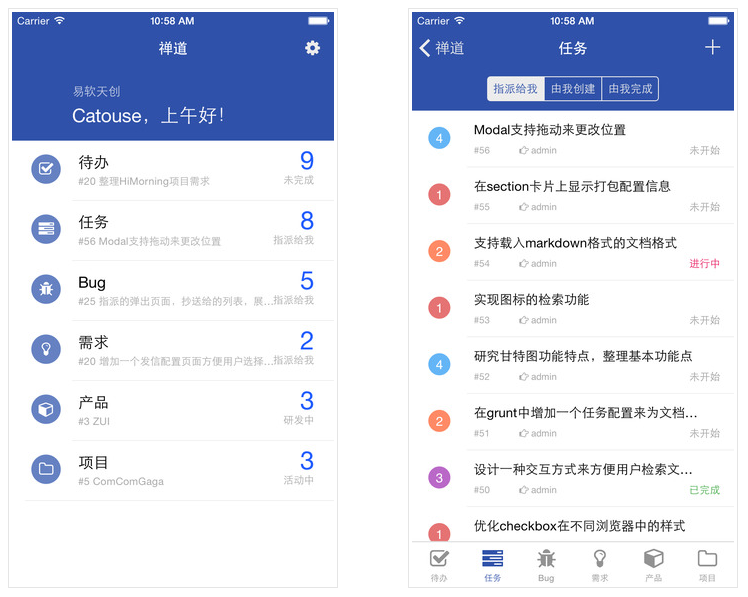 ZenTao IOS App
Download https://itunes.apple.com/cn/app/chan-dao/id983514301

2. Android(Andriod 4.2+)
Mobile APP only has ZenTao professional version. Please make sure your Android version is compatible with the ZenTao Pro version. You can download the latest version on our official website: http://www.zentao.net/download.html