Effort
2016-06-17 10:22:47
azalea
11210
Last edited by Hongyan on 2022-02-14 16:43:01
Share links
Considering that a lot of companies have to check the effort of their employees, Effort is developed in ZenTao Biz.
1. Create Effort
Go to Dashboard->Effort. Click on a date that you would like to create an Effort on.
Click Create Effort at the upper right of the page and you can also batch create efforts.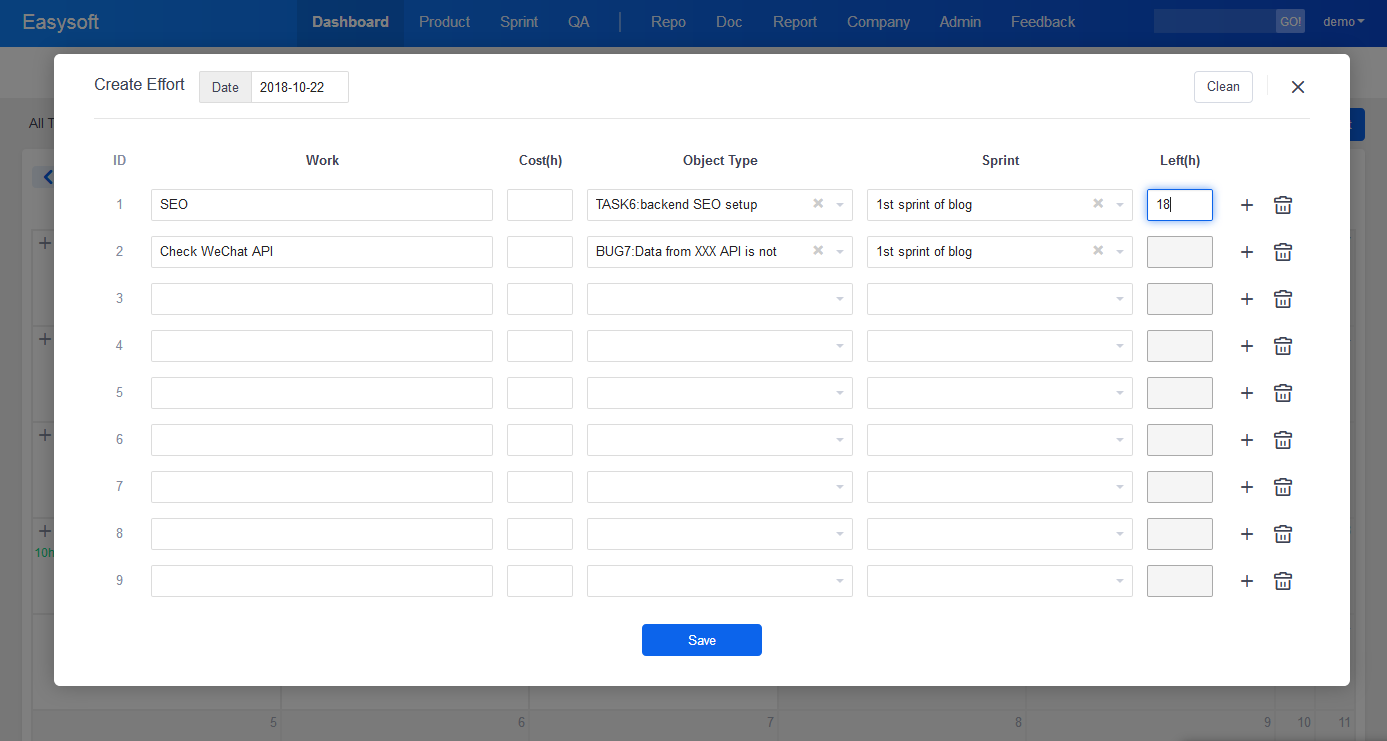 When you add an Effort, ZenTao will automatically record your actions and create a history for you, which will save a lot of time for you.

For actions that ZenTao does not record, please create one for yourself.


2. View Effort
After adding the Effort, you can browse it through a variety of labels.
2.1 View your personal Efforts
Go to Dashboard->Effort and you will see all your Efforts. You can Export your Efforts as Excel files.
2.2 View efforts of a project
You can see your efforts of a project on Calendar. Or click Today/Yesterday in the red box to view the list.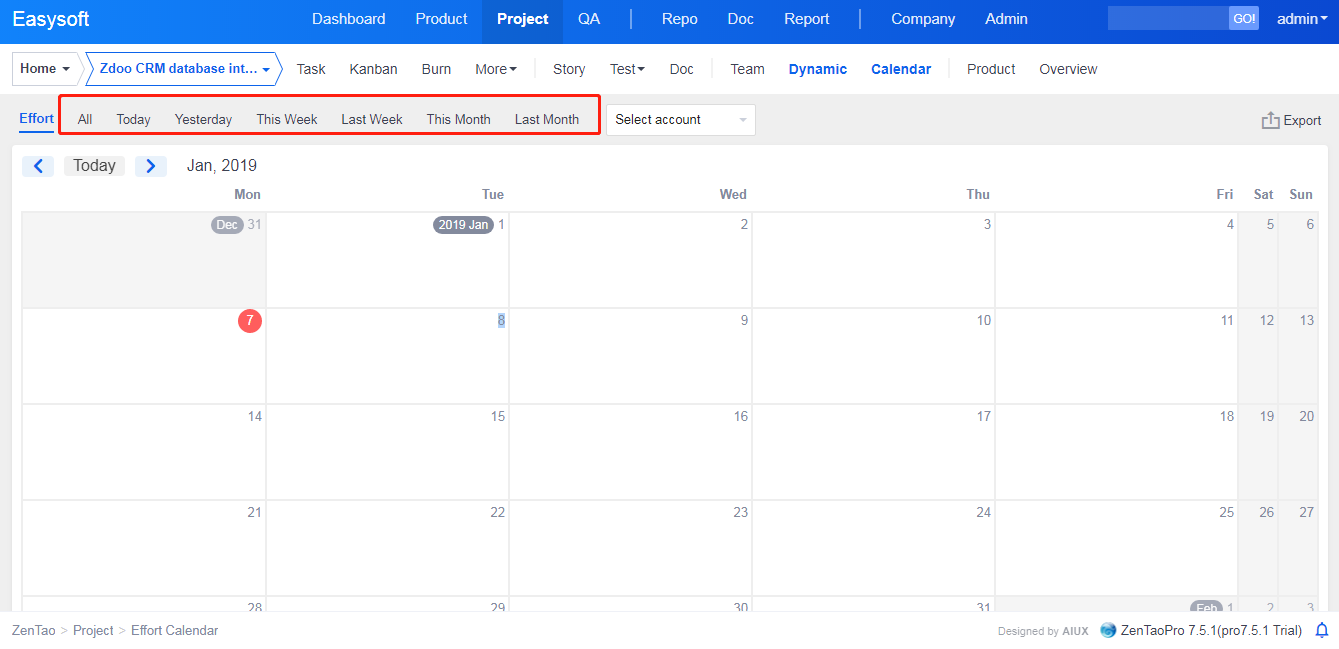 2.3 View Company efforts
Go to Company->Calendar and you will see the efforts of all within the company.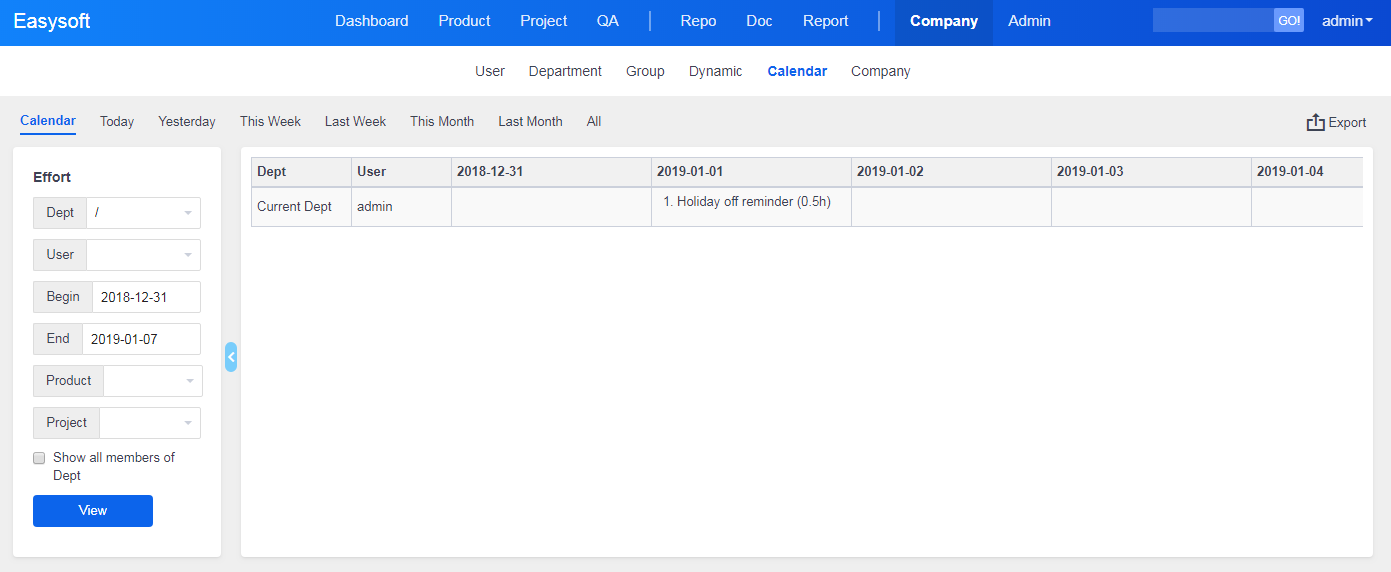 3. Export Efforts
Efforts can be exported.
If you use ZenTao open source and use Effort extension, you can export it as CSV files.
If you use ZenTao open source and use Effort and Excel Import/Export extensions, you can export Excel files.
---
This feature can be purchased separately as an extension and installed in the open source version. Contact us at Philip@easycorp.ltd.