Import/Export Excel files
2016-06-17 10:22:47
azalea
3495
Last edited by Renee on 2018-05-31 14:14:39
ZenTao Pro can import/export files in .xls format via the phpexcel class library. Compared with the CSV format, the XLS file provides a better control of format and style.
Now batch import/export stories, tasks, bugs, and cases are supported in ZenTao Pro.
1. Select Excel format

Click Import/Export on the page of stories/tasks/bugs/cases you want to import/export.

Click Export->Export Data and choose format.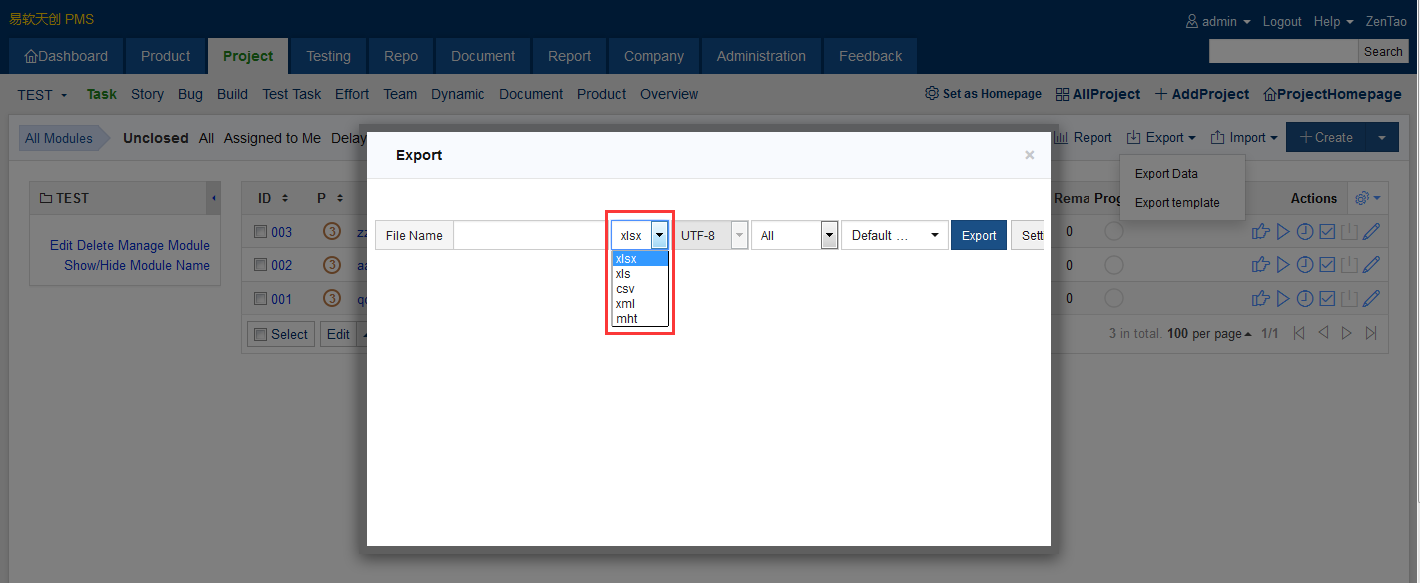 2. Export Excel files

Files exported has been optimized.

3. Example: Import files

1) Take importing cases as an example.
2) There are two sources of data that can be imported
- If you want to change data in the exported Excel file, you can modify cases in the existing files, or you can also add new data to it in the table as shown below.

--Add data to the export template


3) Steps to import
-- Click "import Excel"

-- Select the excel file you want to import

-- Confirm the Imported data

-- Click "Save" to complete the case.
This feature can be purchased separately as extension and installed in the open source version.
Contact us to buy this extension at renee@cnezsoft.com