1.

QuickStart

1.1.

QuickStart of ZenTao 12 series

1.2.

ZenTao 12 series Starter

1.3.

ZenTao 12 series Advanced

1.3.1.

Process overview

1.3.2.

Personal issues management

1.3.3.

Product Manager management

1.3.4.

Project Manager management

1.3.4.1

Create a project

1.3.4.2

Set up the project team

1.3.4.4

Task Breakdown

1.3.4.5

Daily standup meetings

1.3.5.

Development Team management

1.4.

QuickStart of ZenTao Biz 12 series

1.4.1

Gantt Chart
Create releases
2022-12-14 16:48:01
Kelsea
279
Last edited by Yujia Li on 2023-01-04 13:52:07
Share links
Summary : This article describes how to create a release in ZenTao.
Once the project is finished, product owners can create a release. Through releases, relevant departments can be informed that they can work on the basis of the new version. It is also a proven methods for boosting employee morale.
1. Prerequisite of creating a release
There are two prerequisites to create a release.:
This product has been associated with projects.
Builds of this project have already been created. Please refer to 5.5.5.4 Create a Build.
2. Create a release
2.1 Select Product > Release > Create Release .

Notes:
For multi-branch/multi-platform products, users can create a release under one of the branches/platforms. If not, you can ignore the above actions and directly click Create Release.
After the user selects a build, the system automatically calculates the completed stories and resolved bugs in the project corresponding to this build, and the user can choose to associate them.
If the stories and bugs automatically calculated by the system are incomplete, you can add them in the description field.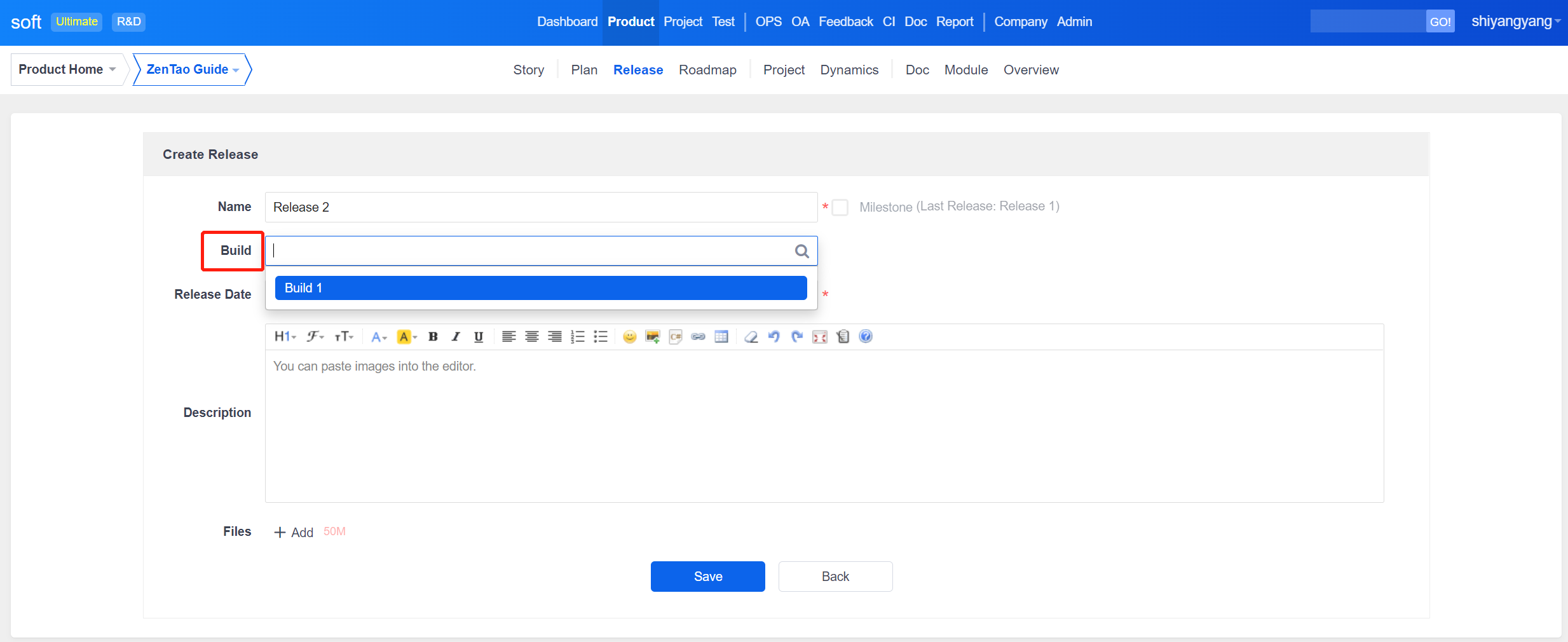 2.2 Once created, you can manage release like, link stories, link bugs, terminated, edit and delete.