1

About ZenTao Enterprise

2

Installation

3

Update and upgrade

6

Office Automation

9

ZenTao Desktop
Example
2019-01-30 09:23:56
Renee
370
Last edited by Renee on 2019-05-14 15:18:16
1.
Information Share
Once you integrate ZenTao client with ZenTao,
· the username and password are shared;
· ZenTao page can be viewed in ZenTao client;
· actions in ZenTao can be sent as notifications via ZenTao client;
· messages in ZenTao client can be added as Bug/Story/Task/Doc/Todo by right-clicking;
· detail page of a Bug/Story/Task/Doc/Todo is displayed in Card in ZenTao client and actions are provided.
2. User Guide
2.1 Username and password
ZenTao Client can be logged in using ZenTao username and password. After the server for ZenTao Client is set, you can go to company->User and add users.
2.2 Open ZenTao pages in ZenTao Client
A ZenTao icon has been added to the left navigation on the client interface. Click it and you can enter ZenTao.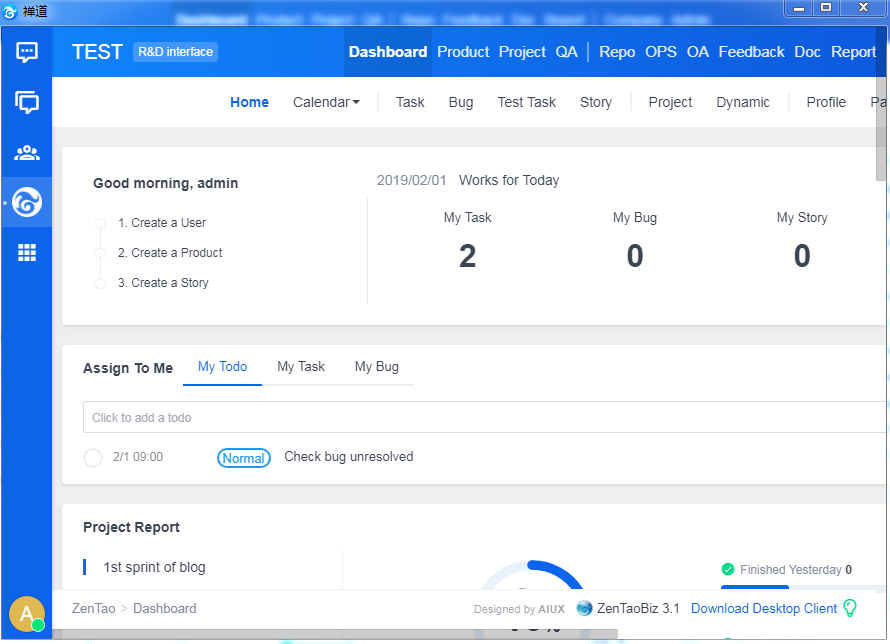 2.3 ZenTao Client notification settings
Log in as an Administrator, go to Admin-> Message->Setting-> Client to set up. Check all the Actions that you want to get notification of, and it is done.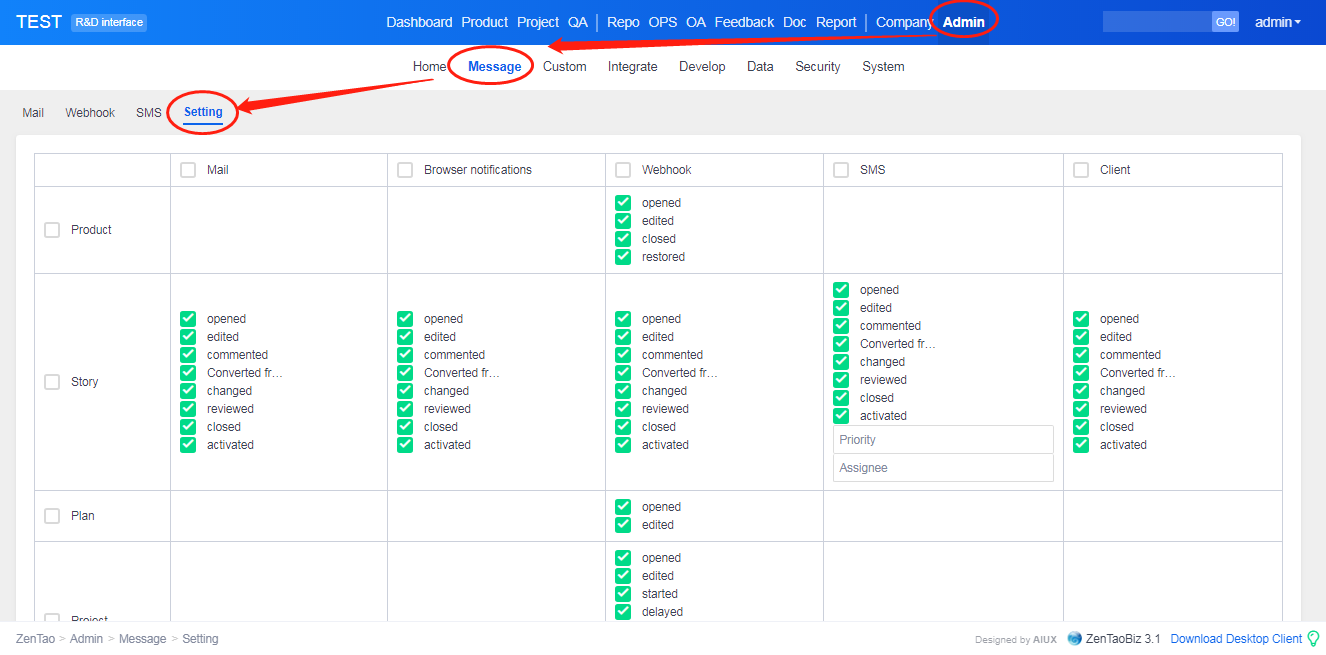 For example, the task assignee will receive a notification in ZT Client, when a task is assigned to him.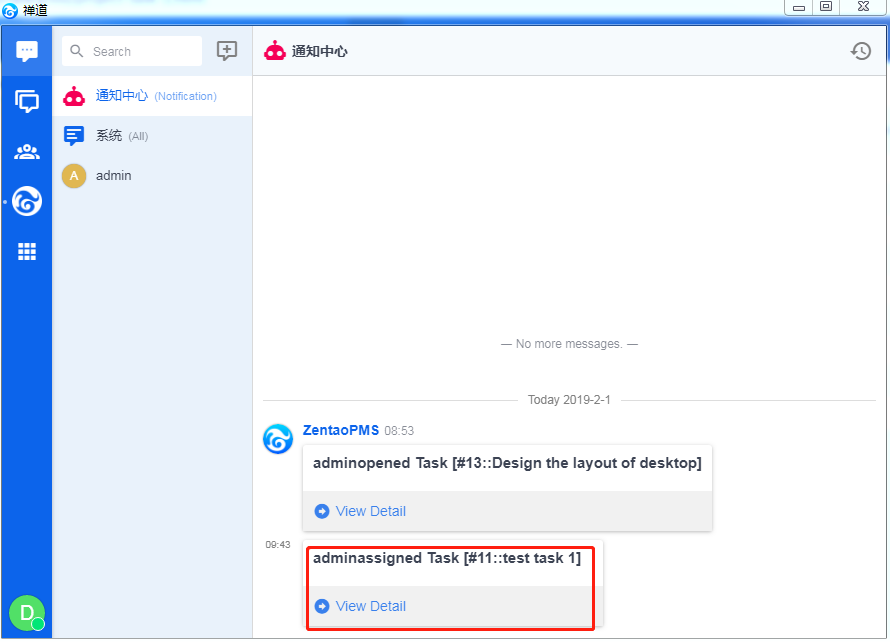 Click View Detail and the assignee can view the details of the task in ZenTao.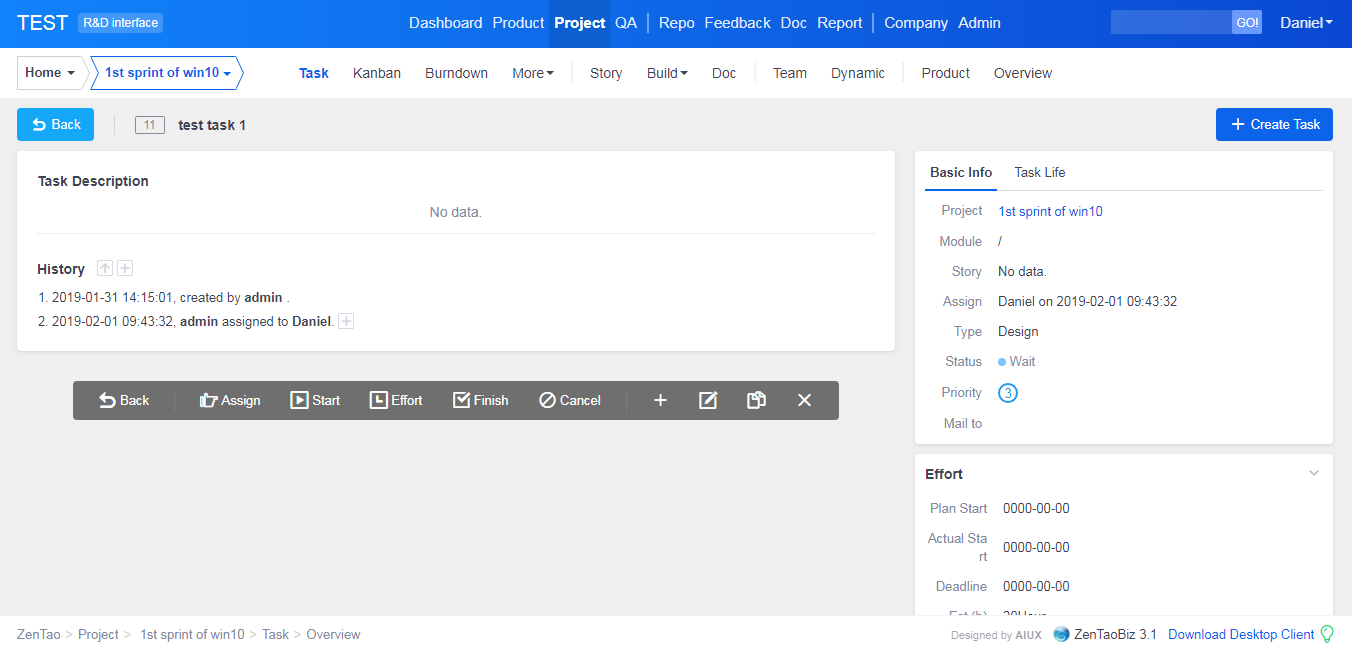 2.4 Right-click a message to create a task/bug/story/document/todo in ZenTao
For example, right-click a message in the conversation to create a todo.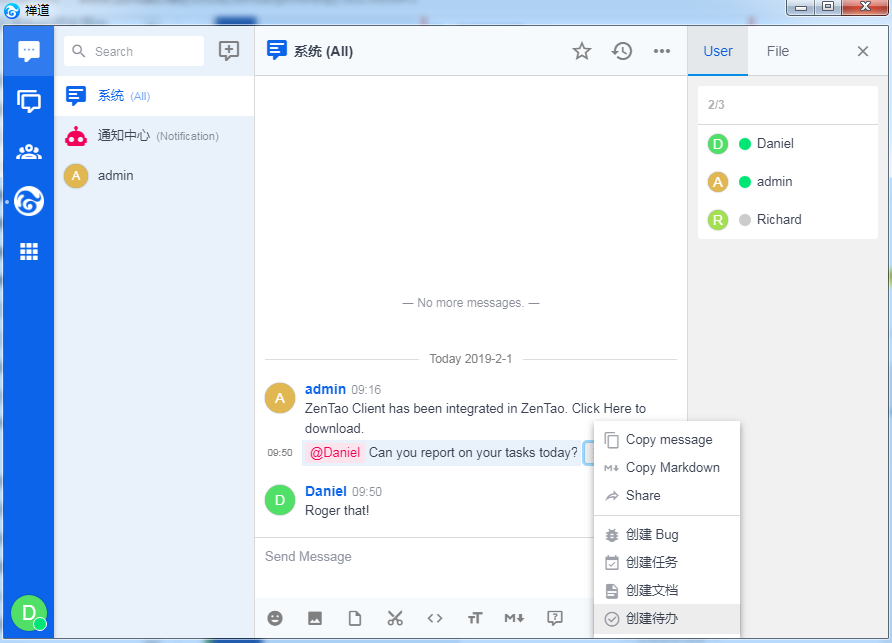 The user will be directed to the page to create a todo and the content of the message will be auto-filled.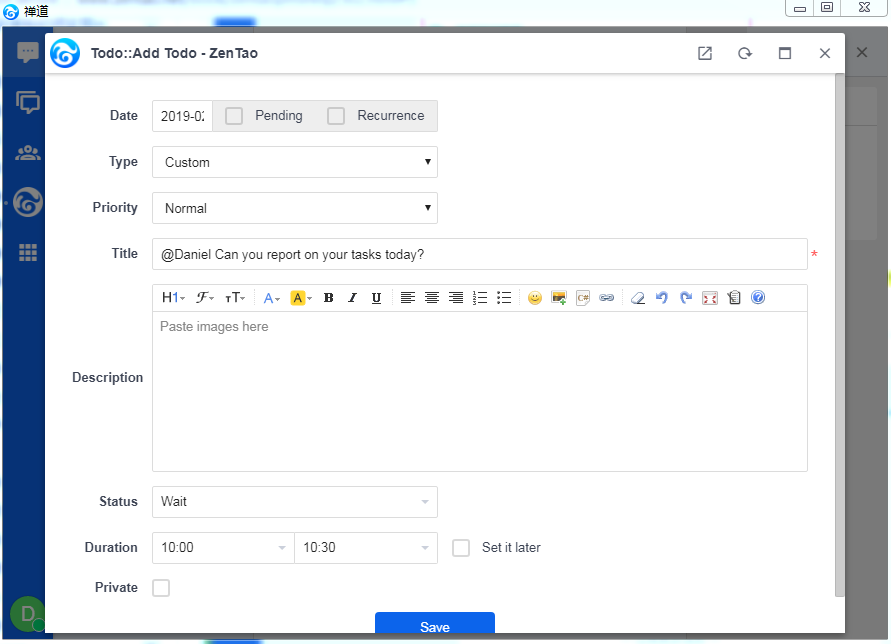 Note: The user has to have the privilege to do so. If not, the user cannot create anything by right-clicking the message.
Then you will see the todo created in ZenTao.
2.5 Create a group conversation
Click the + button to start a group conversation.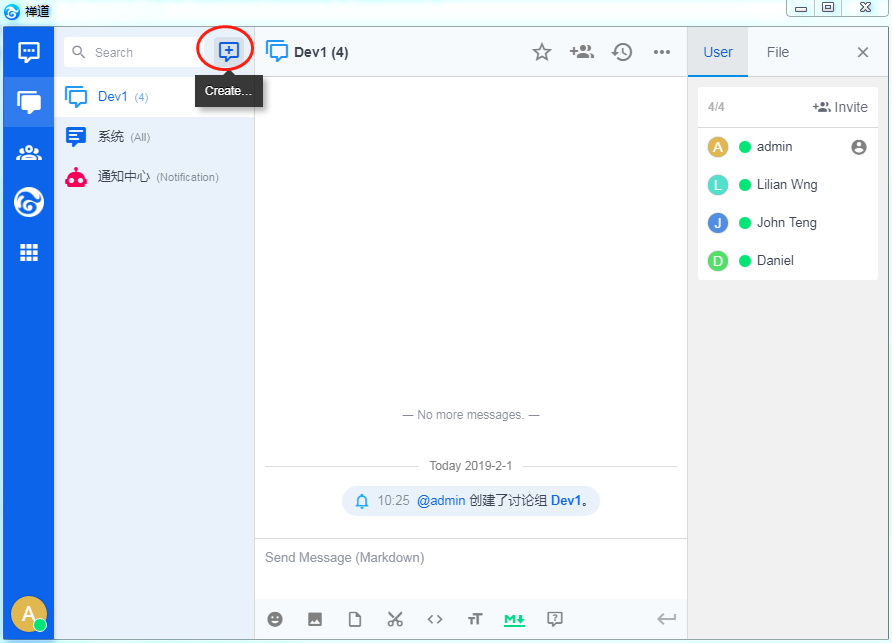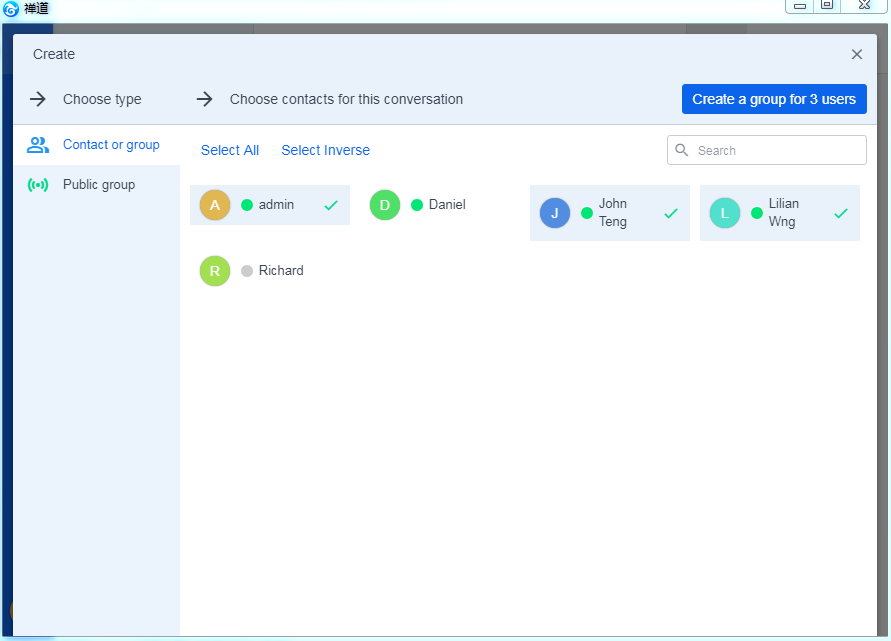 Contact Us

Email : Philip@easysoft.ltd
WhatsApp : 0086 18563953295
Skype : philip517