1

About ZenTao Enterprise

2

Installation

3

Update and upgrade

6

Office Automation

9

ZenTao Desktop
Integration and Configuration
2019-01-30 09:23:56
Renee
312
Last edited by Renee on 2019-06-17 14:26:55
1. Set up the server-side for ZenTao
Desktop
Log in ZenTao as the super admin, you will be reminded to do the setup for ZenTao Client. Go to Admin->Integrate->Client to set it up.
SCREENSHOT
Go to Admin->Integrate->Xuanxuan.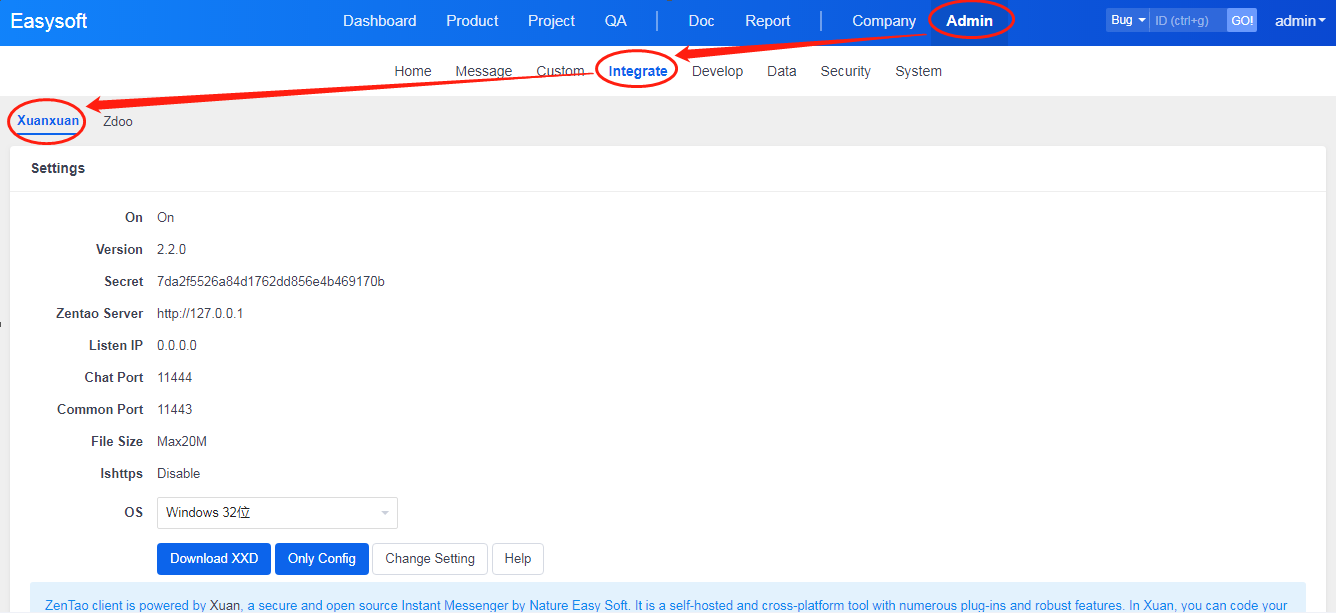 2. Server settings
Click Change Setting to configure the server for ZenTao Desktop.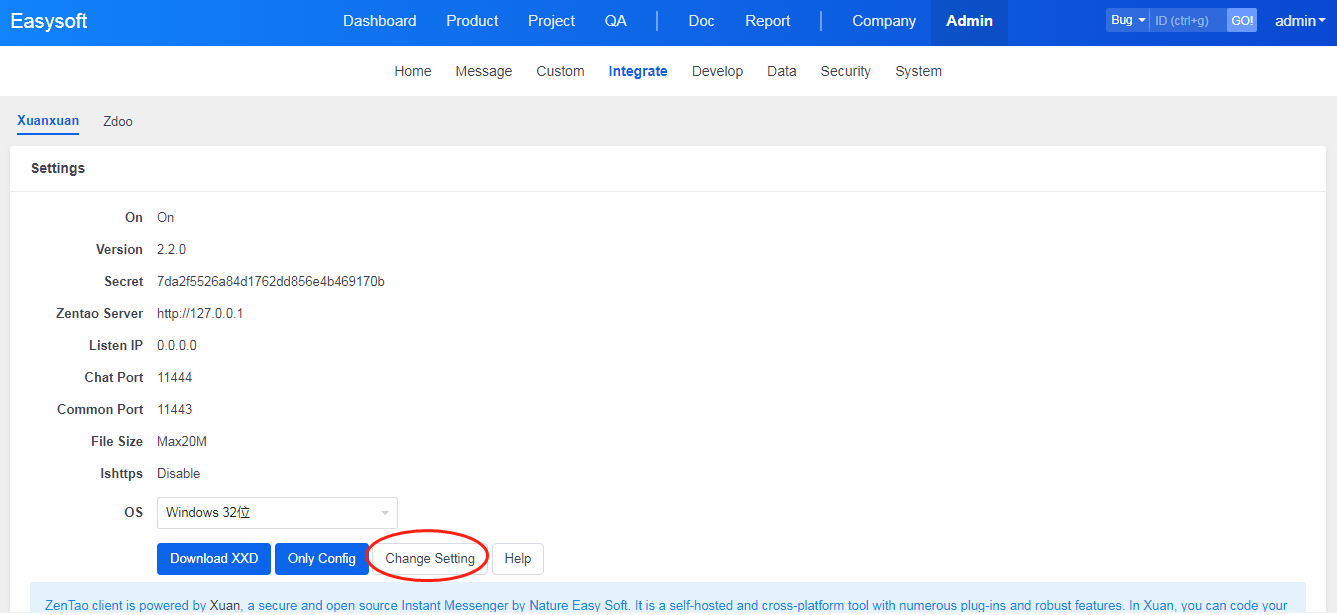 Then you will see the page below for you to set up the server.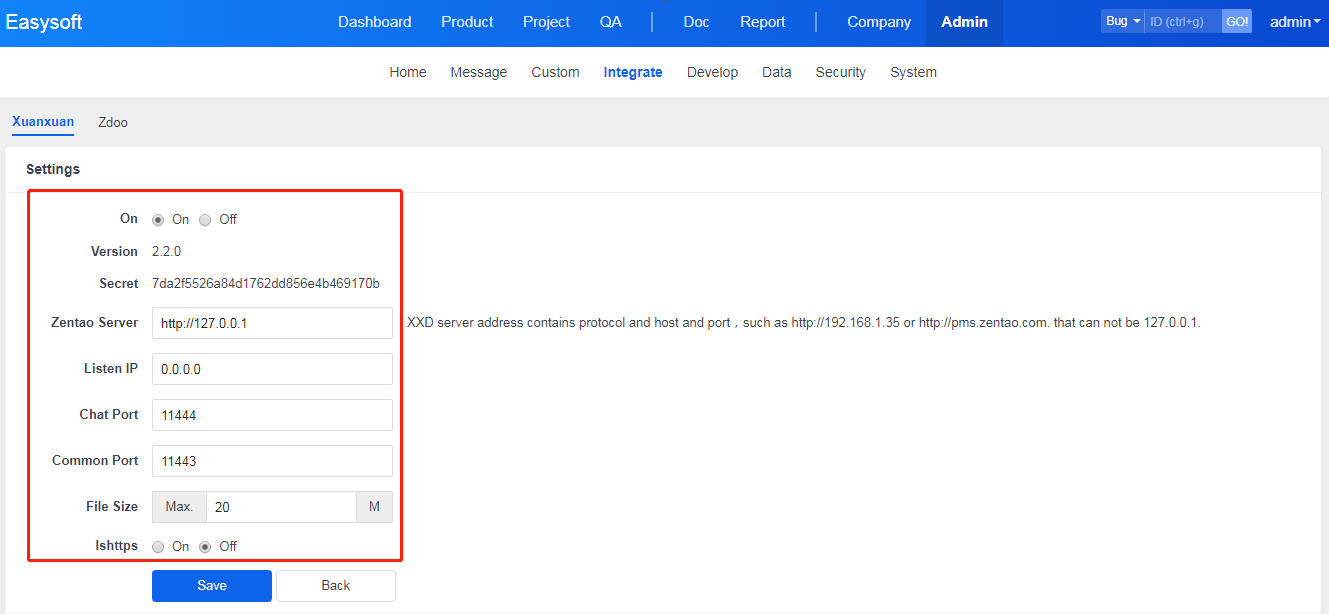 · ZenTao Desktop is set ON as default.
· Secret key is 32-bit randomly generated and should be the same as the server.
· 20M is the file size by default and can be changed.
· HTTPS is OFF by default. Switch it ON, you have to copy the certificate and key to the box.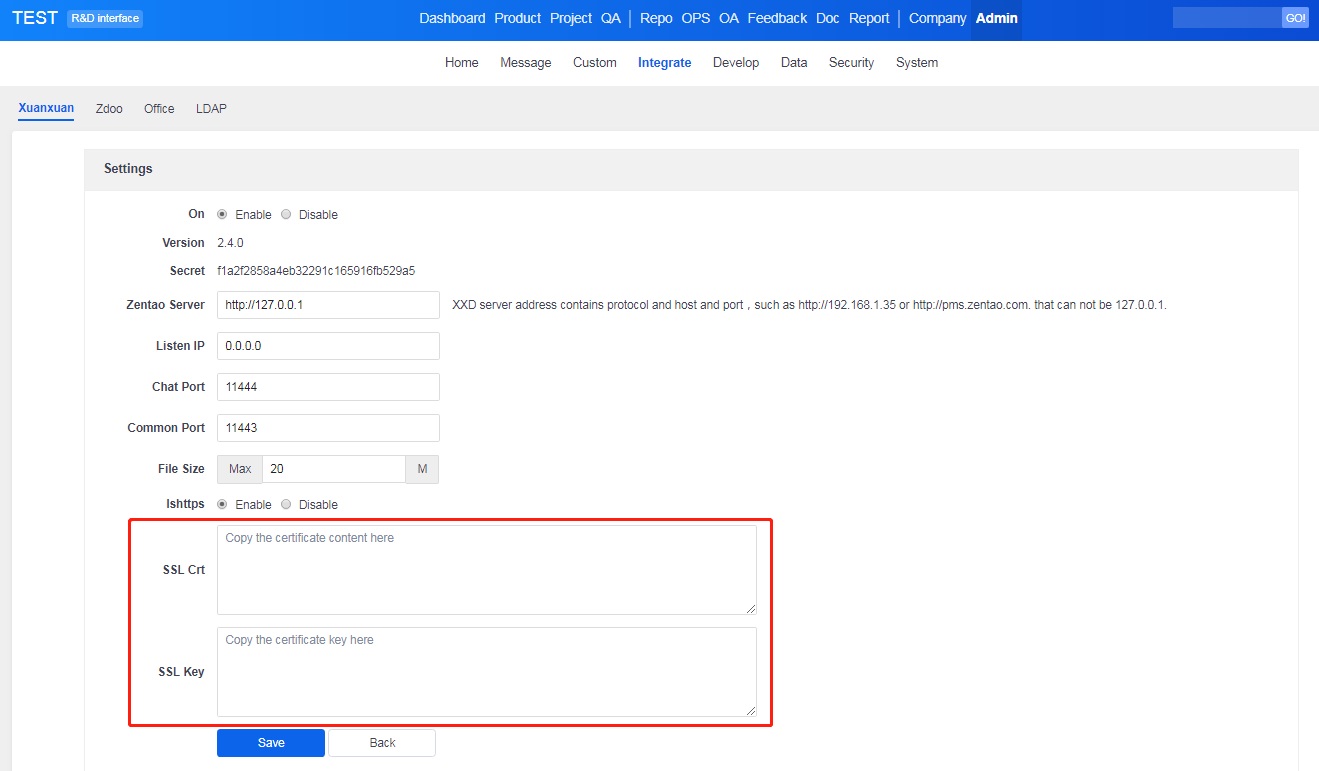 Contact Us

Email : Philip@easysoft.ltd
WhatsApp : 0086 18563953295
Skype : philip517