Download XXD Server
2019-01-30 09:23:56
Renee
5401
Last edited by Taotao on 2021-07-05 15:32:20
Share links
1. Download the server
ZenTao Desktop server is powered by Xuanxuan, a free, open source, and secure Instant Messenger by Easy Soft. Go to Admin->Desktop->Server and download the server.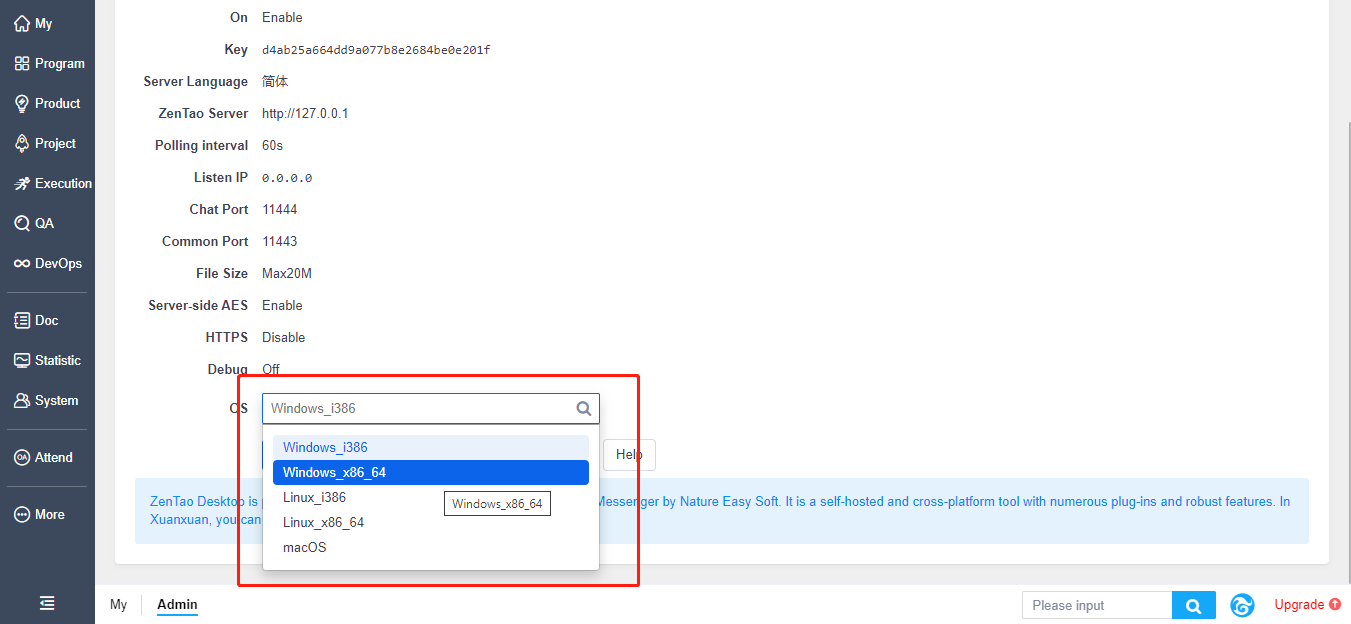 Before you download it, make sure that
· you have Change Setting and clicked Save;
· choose the right OS, e.g. Windows 32-bit/64-bit, Linux 32-bit/64-bit, MacOS;
· download the configuration file only, if you have downloaded Xuanxuan before. The file is xxd.conf. Download it and replace the old one. Make sure that you restart the service.
Take Windows 64-bit for example. Download and unzip the file, and you will have a file named xxd4.1.beta.win64.
Configuration set in Admin->Desktop is saved in xxd.conf.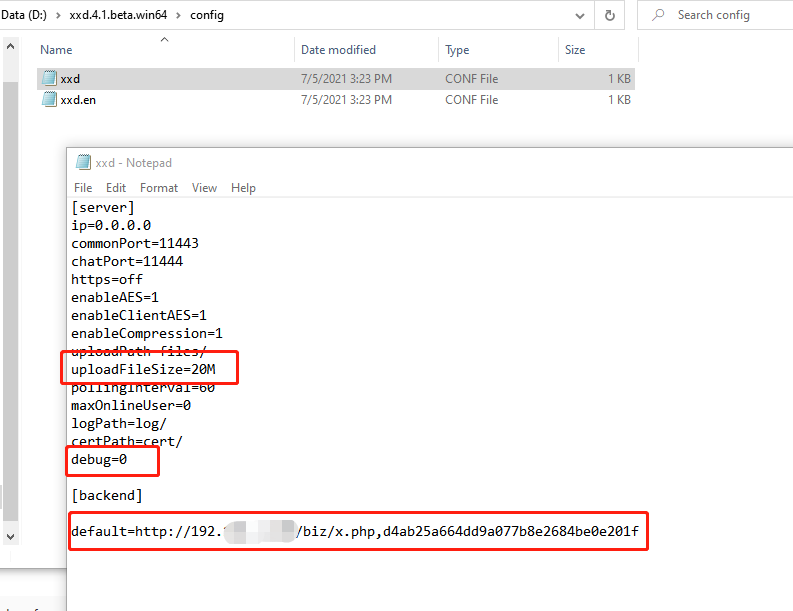 If you have configured a domain for ZenTao, e.g. the configuration in the red box, you have to change 127.0.0.1 to the domain name or IP of your ZenTao server.
2. Run the server for ZenTao Client
Click xxd.exe to start the server.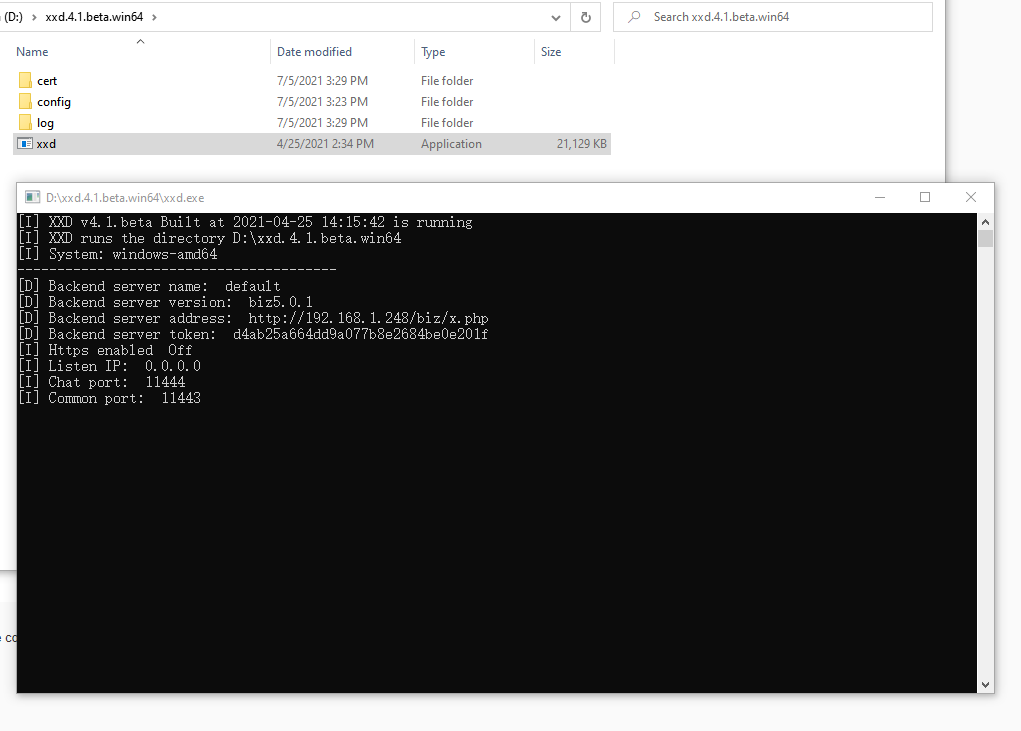 If you use a Linux server, run ./xxd directly
after unzip
.