1

About ZenTao Enterprise

2

Installation

3

Update and upgrade

6

Office Automation

9

ZenTao Client
Document Management
2018-02-23 10:32:22
Renee
1889
Last edited by Renee on 2019-01-30 09:21:32
Document management in ZenTao Enterprise has added an online preview of files and document comparison.
1. LibreOffice: file preview
In order to preview files online in ZenTao, you have to install LibreOffice on the host of ZenTao. No SPACE is allowed in the address.
Download LibreOffice

Install LibreOffice and switch it ON. Fill in the path of LibreOffice and no space in the path is allowed.

Note: The path in the screenshot above is the path in Window. If you use Linux, the path is /opt/libreoffice/program/soffice
After you switch it on, you can preview documents online. For files uploaded as an attachment to a Story/Task/Bug/Case, you can see the files in Document library.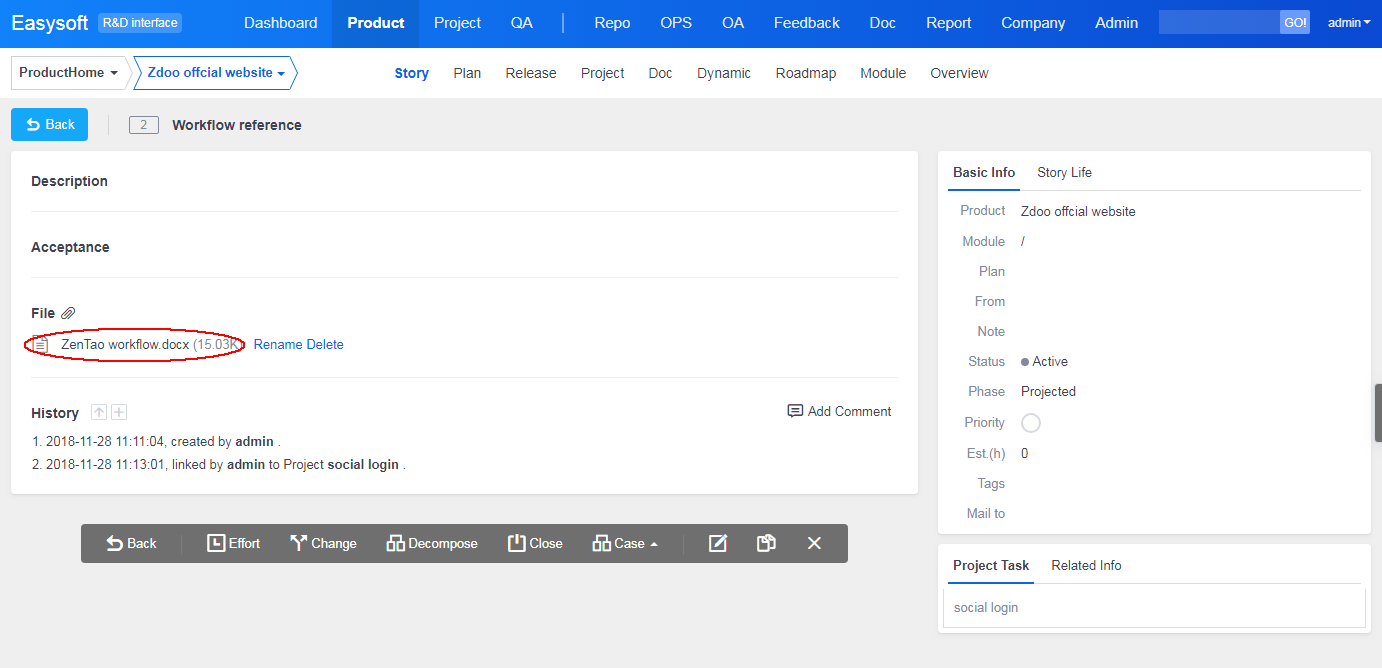 Click the file, and you can have a preview.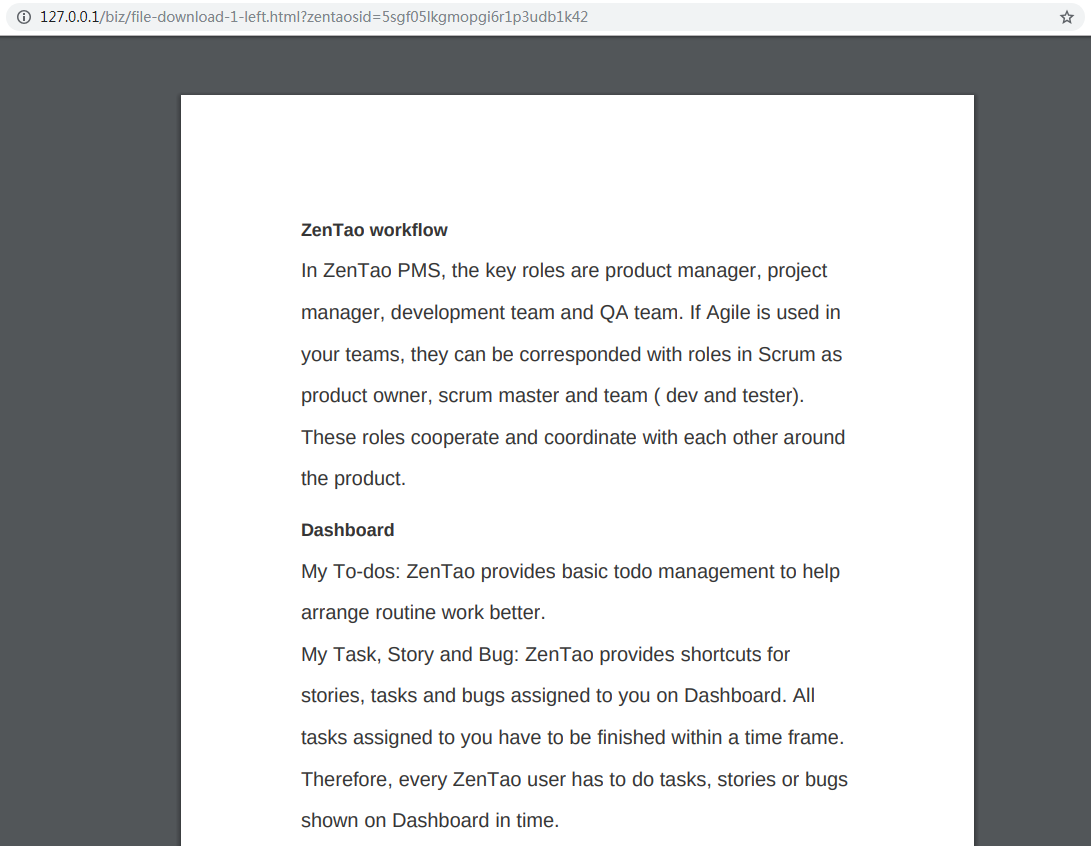 2. Collabora: file comparison
2.1 Install Collabora Office
Download and install Collabora Office and configure it in Admin->Office Convert.
Collabora Office download https://www.collaboraoffice.com/code/
2.2 Configure
2.2.1 The request type must be PATH_INFO.
ZenTao Enterprise supports URL rewrite .
Go to config\my.php and change $config->requestType= 'GET' to $config->requestType= 'PATH_INFO'.
After it is done, restart ZenTao.
If your request type is GET, Collabora Office is hidden. You have to change it to PATH_INFO to display it in ZenTao.
2.2.2 The path has to be a URL.
You can install ZenTao Enterprise and Collabora Office on the same server.
If your Collabora Office path is https://YOUR SERVER IP:9980,Collabora Office default port is 9980. (Reverse proxy is excluded.)

ZenTao server and Collabora Office server should be accessible to each other.
2.2.3 Collabora Office supports .doc, .docx, .xls, .ppt, .pptx files online editing. After you save it, the file will be updated. You can preview files in other formats.

2.3 Online editing
Choose the editions to compare. The green text is the difference which is also the content that is added in Edition #2.
SCREENSHOT
Compare Edition #2 and Edition #3. The red content is deleted in Edition #2. The green content is added to Edition #3.
SCREENSHOT
Note: When comparing two files, the red part is what has been deleted and the green part is what has been added.